So how does one go about planning displays with more than 120,000 tulips and daffodils? It takes careful planning, calculating and more than one person.
Gardeners throughout the city work to plan what varieties and colors of tulips they wish to plant. Bulbs are ordered from different companies and more than 50 varieties of tulips are planted. Darwins are one of the most common varieties with yellow and red blooms. Some varieties of double blooms can be as big as 3-4 inches across.
What deals and special events are taking place in Topeka during Tulip Time?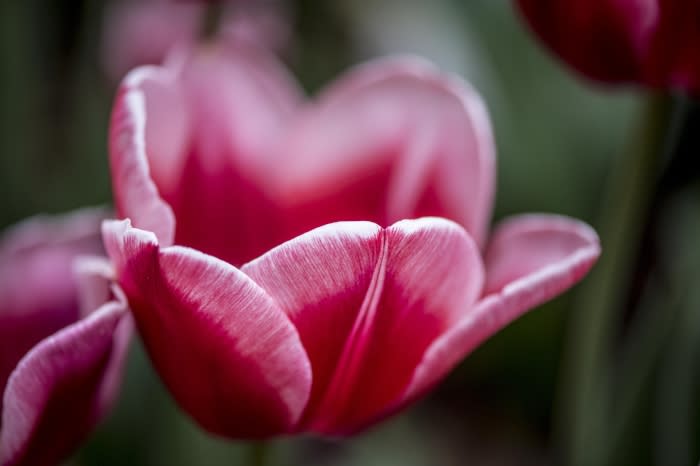 In the fall, volunteers help plant the tulip bulbs. Once planted orange fencing is placed on top of the beds and then covered with manure to keep the squirrels and geese out. When the tulips leaves sprout above the soil the fencing is removed.  
Kansas is well known for its fickle weather. So what happens when a March snow comes? Nothing really. According to Mike McLaughlin, communications and public information supervisor for Shawnee County Parks and Rec, the worst types of weather for the tulips are temperatures above 85 degrees and wind. When it comes to freezing weather, the tulips are pretty resilient.
This year's Tulip Time takes place from April 6 through 23. Tulip hot spots include Downtown Topeka, Gage Park, Lake Shawnee and Old Prairie Town.
Tell me about Tulips at Twilight at Old Prairie Town.
The gardeners plan Tulip Time dates around a 30-year bloom pattern. However, four of the last ten years the blooms have been early or late.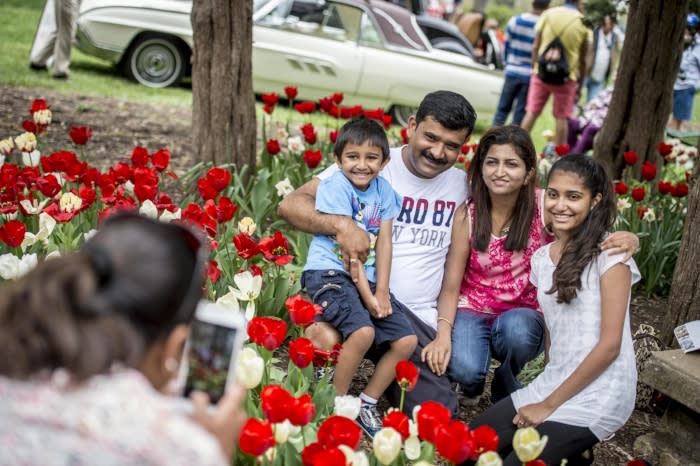 During the Tulip Time Festival at Lake Shawnee, April 22, you can enjoy the blooms, live music, a car show, vendors and food trucks! Be sure to stick around to also see the crowning of the Tulip Time Queen.
Who is the 2018 Tulip Time Queen?
Once the blooms open they are good for three weeks. After Tulip Time is over, the bulbs are removed from the soil and sold. You can buy the bulbs and replant them in your own yard. Depending on care, the tulips can last for more than 10 years! 
Be sure to get out and enjoy these beautiful blooms before the season is over!