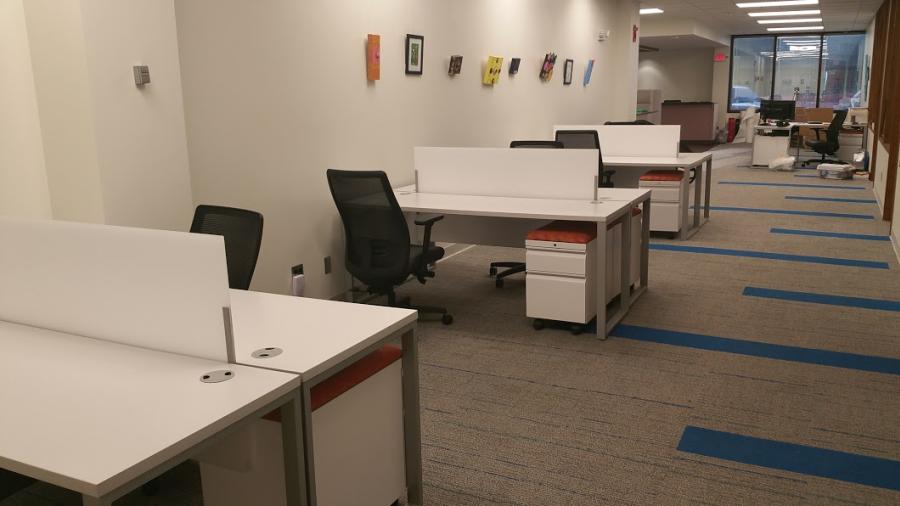 712 Innovation is a place to pursue creative ideas and grow your business. It's a business incubator that helps give legs to the venture you've always been dreaming about. Whether you need guided help on creating a business model, workspace to make your ideas come to life or conference rooms to bring clients, 712 Innovations fits your needs. Still not sure if 712 is right for you, we've put together a list of 5 business types that would (and have) worked perfectly there.
ALSO READ: 712 Member Spotlight: Woman on the Move Enterprises
1. Architecture
For client meetings, spaces to spread out and work and high-speed internet 24/7, 712 is the place to go. And don't forget about the coffee. It's always brewing, piping hot, and ready to get you through a night of strenuous work.
2. IT
For most IT companies, they take their work to the customer and may not want to spend the money on a home base. If this is you, 712 could work as a "company headquarters," mailing address, and conference area for new clients.
3. Freelance Marketing and Creatives
If most of your work is remote and/or you need space to work creatively, 712 is great for you. With 24/7 workstations and offices, you are sure to have the time and space to work out the ideas you have.
4. Construction
If your main need is a place to bring clients and take meetings, 712 can get that done. Most of your work may be on the road, but this is a great place to call home.
5. Established Businesses Who Need Extra Space
Some companies just need extra conference spaces, and 712 fits those needs as well. With two conference rooms and the ability to fit up to 25 people in a conference room at a time, 712 has you covered for any business meetings, retreats, luncheons, etc.
If you've been dreaming of making your business idea a reality, head over to 712 Innovations or to their website to see how they can work for you!