Topeka Dino Days is in full swing in Topeka, KS! An adventure perfect for the whole family, Topeka Dino Days if chalk-full of experiences and dino-themed fun during spring 2022. You can dig for dinosaur bones, eat dinosaur eggs, and even make friends with some life-sized dinos as they take over the Topeka Zoo. While you plan your visit, make sure to add these six things to your list: 

Topeka Dino Exhibits
Visit all four of the Dino Days exhibits before they go away! All exhibits are open simultaneously from March 10th - May 1st with extended openings for three locations. (Learn more on TopekaDinoDays.com). Each exhibit provides a unique prehistoric experience and is fun for the whole family. Make sure to sign up for the Official Topeka Dino Days Explorer Passport and you could win big while on your way to earning your Explorer Badge. Check out the prizes you could win by signing up >>
Jurassic Park Screenings
A fan of Jurassic Park? We are too! Topeka Dino Days calls for dino-themed movies at some local Topeka venues. Catch the movies on the big screen and possibly even discover dino-themed visitors on location. Check for times and locations >
Dino Events at Exhibits
From dinosaur readings to prehistoric crafts, there are events happening throughout spring at the Topeka Dino Days exhibits. Hear from dinosaur experts, make dinosaur art, and explore a world of history. Some activities include: 
Dino Food
You are sure to get the munchies while traveling the city for all of the exhibits, so how about some dino-riffic meals and claw-tastic treats to fill your rumbling tummies?! You will be able to chow-down on delicacies like dinosaur eggs, dino-bone milkshakes, and for the adults, even freshly tapped dinosaur beers. 
Some locations you can find treats: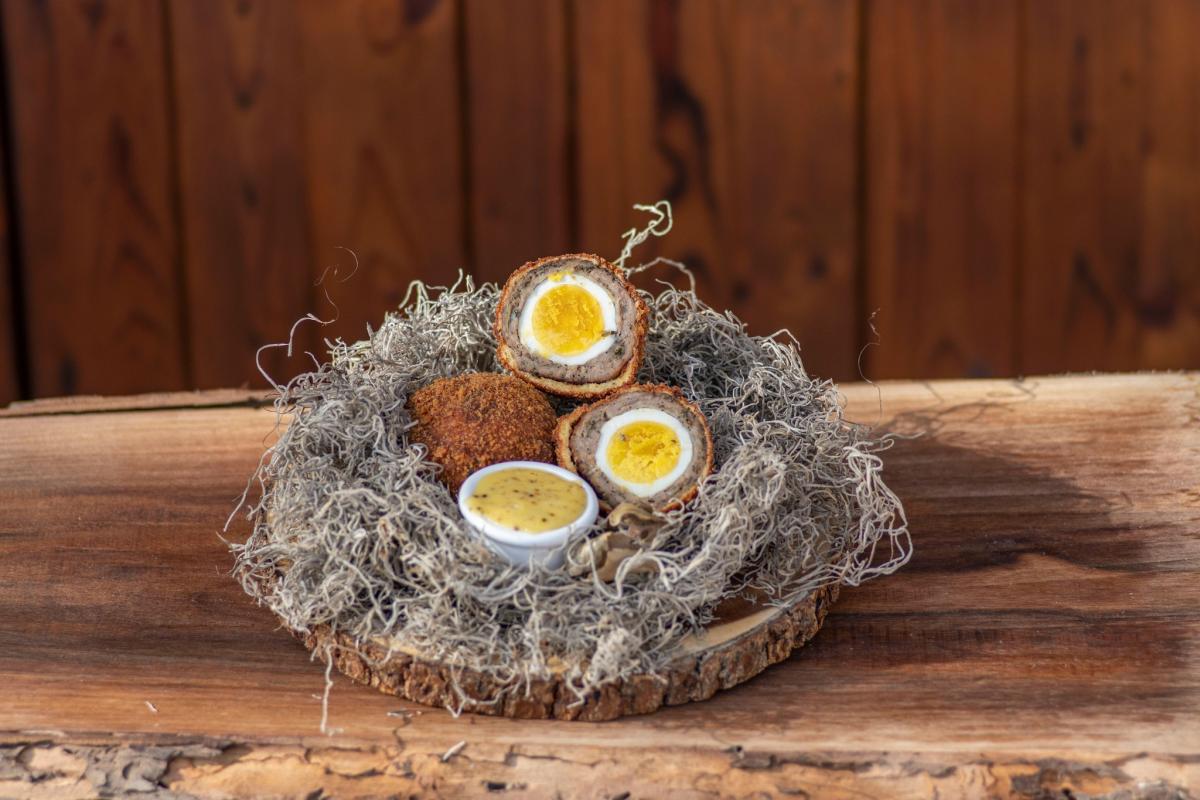 - Photo courtesy of Norsemen Brewing Company
Dino Merch
Necklaces, t-shirts, stuffed dinos and more! Topeka businesses have pulled out all the stops when it comes to dinosaur themed gifts, merch, and more! Find exhibit-specific items on location, as well as Topeka Dino Days gear at Topeka Dino Days Base Camp and SUE: The T. Rex Exhibit. You can also purchase select shirts and merch online! Looking for that unique piece? Topeka Dino Days Participating Partners are the placse to visit! 
Some locations to hit: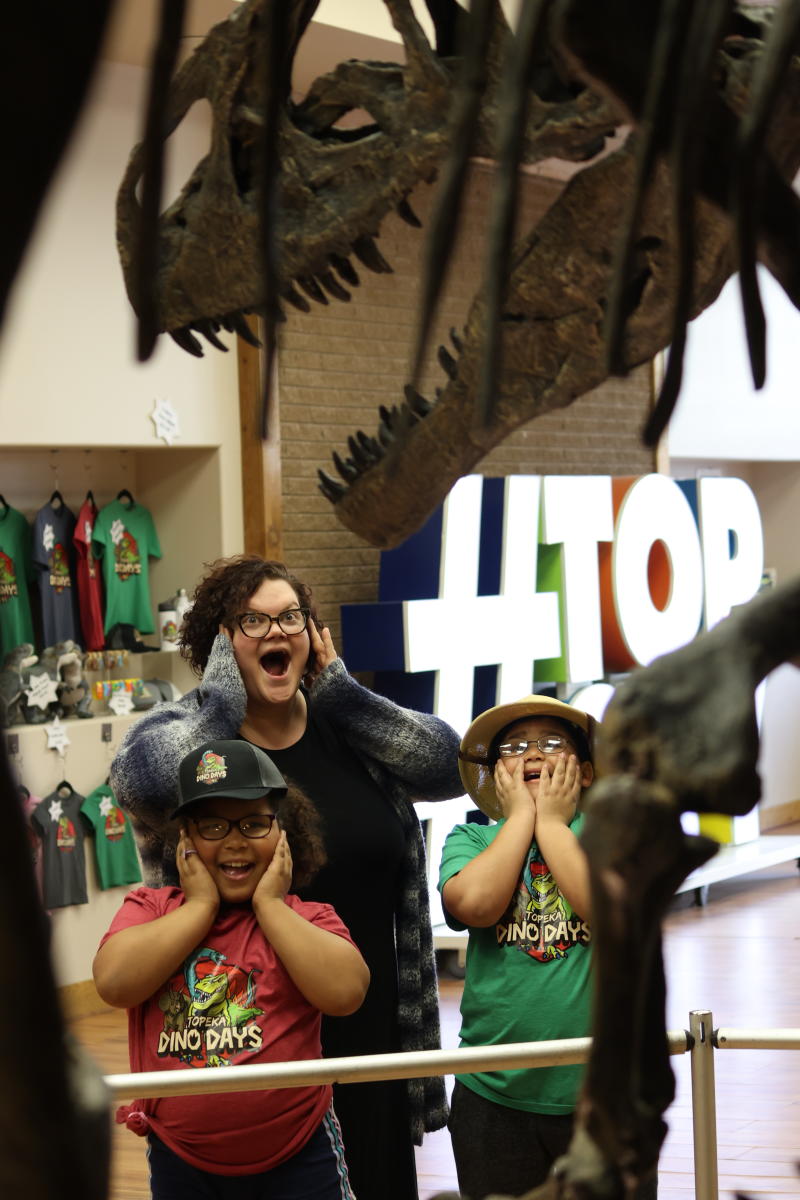 Kansas Dinosaurs
Want to continue your Topeka Dino Days experience? Visit these other locations in Kansas for some dino history! 
Learn more about Topeka Dino Days at TopekaDinoDays.com! Make sure to tag your pictures and videos with #TopekaDinoDays and you could see yourself on the website!