The Topeka Zoo and Conservation Center is one of the capital city's star attractions. The zoo is committed to providing expert care to its animal inhabitants. It offers visitors and Topekans alike numerous opportunities to learn about the wildlife and environmental conservation. There are numerous zoos out there but we think once you become a little more familiar with TopCity's zoo, you'll agree that it definitely sets itself apart from the pack. Here are seven things you didn't know about the Topeka Zoo (probably).
Have your heard of Camp Cowabunga at the Topeka Zoo?
1. It was the first zoo in the U.S. to utilize a glass aviary for its indoor tropical rainforest exhibit.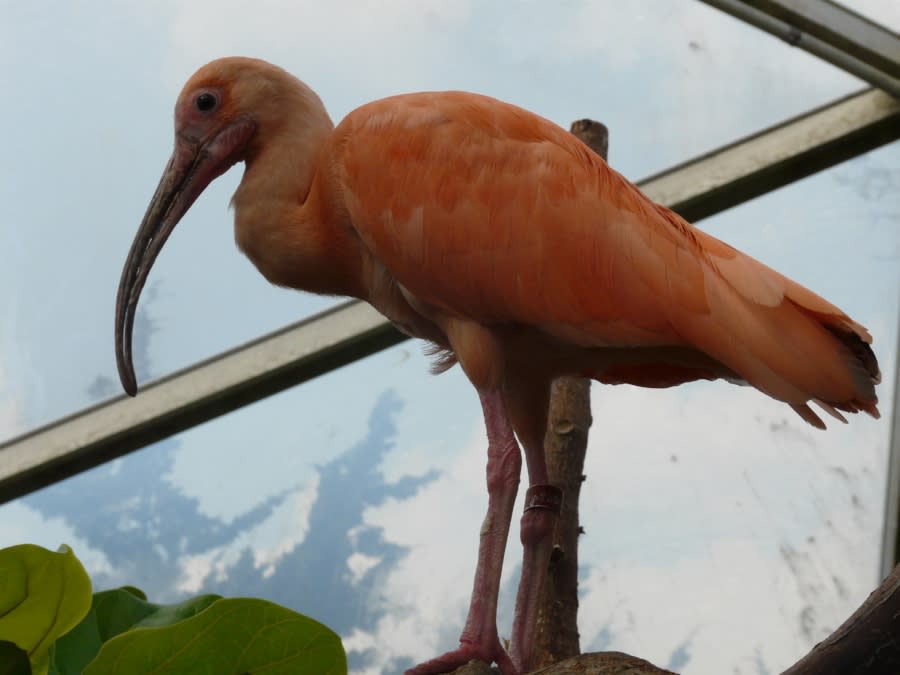 That's right. Not the second but the first ever zoo to incorporate an all glass in-flight aviary for its indoor Tropical Rainforest exhibit. The enclosure allows birds such as scarlet macaws and roseate spoonbills to fly freely. You will also find numerous animals indigenous to warmer climates roaming about at their leisure, like the Hoffmann's two-toed sloth! This type of exhibit has been duplicated many times since, but Topeka did it first!
ALSO READ: Topeka Architecture: 7 Iconic Buildings that Define the Capital City
2. Animals are happy and healthy.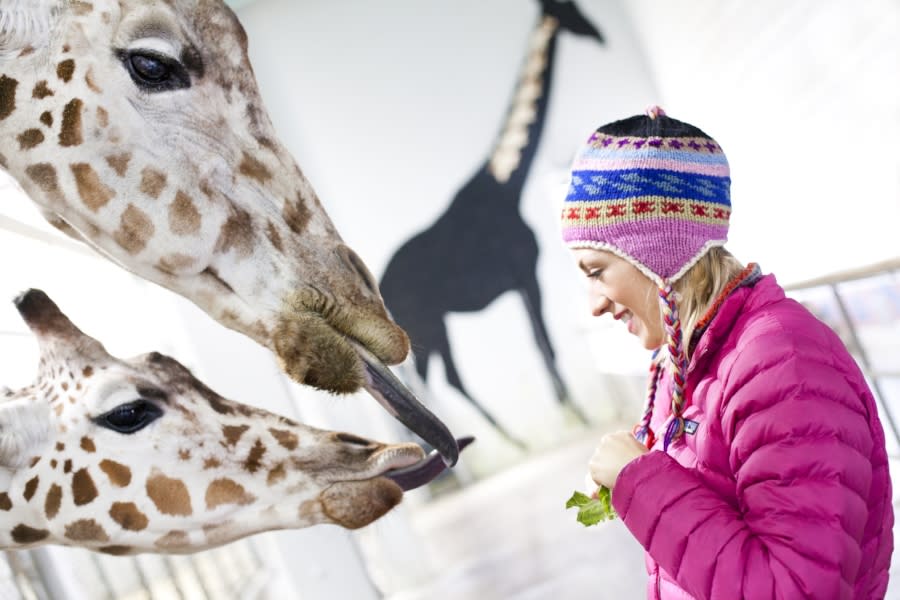 The Topeka Zoo dedicated to keeping its animal population happy, healthy and wise. That's why mental and physical simulation is an essential part of each day. Exercise is key, of course. But when trying to provide additional mental and emotional stimulation, zoo staff try to simulate species specific behavior through various enrichment activities. This often involves a change in environment, such as alternating toys or changing the location of their food.
3. One of the few zoos in the U.S. that successfully breeds Trumpeter Swans.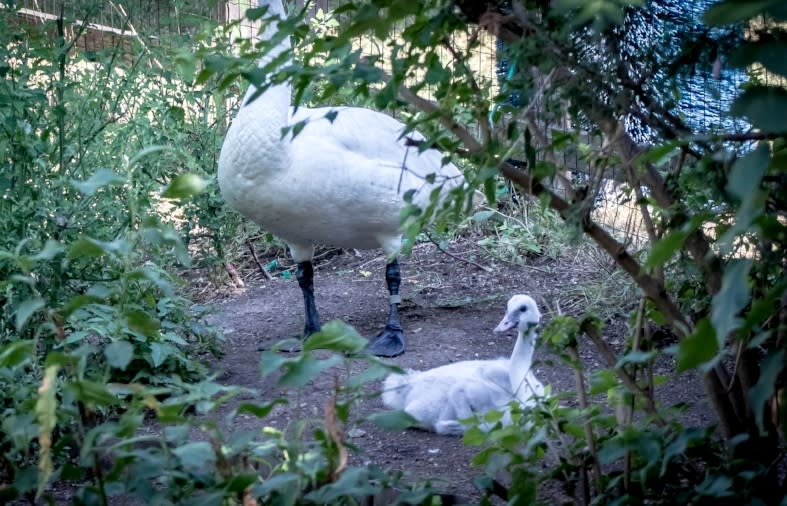 As a part of its breeding and conservation programs, the Topeka Zoo breeds Trumpeter Swans in order to release them into the wild each year. This breed of swan is considered state endangered in many states (including Kansas), and the Topeka Zoo is one of the few zoos in the U.S. that is successful in breeding Trumpeters. You can find these beauties either floating in the pond or along its banks next to the Adventure Trail. 
4. Elders are well taken care of!
When their geriatric animals need a little extra care, the Topeka Zoo is on top of it! Hooray for elder equality! Of course, animals survive longer in the captivity as compared to in the wild. So, zoos around the world have been working hard to navigate the world of geriatric animals. One way the Topeka Zoo staff helps their elderly animals keep in good health is by training them in the preferred behavior for preventative care. Because without proper training, an animal can cause harm to themselves or others when getting routine procedures like blood work, radio graphs or sonograms. Therefore, it's detrimental that training happen so that the animals can receive these critical treatments.
5. Zoo members are eligible for the AZA Reciprocity Program.
As an accredited member of the Association of Zoos and Aquariums, the Topeka Zoo is able to offer its members a free or discounted admission to other AZA-accredited zoos, like Omaha's Henry Doorley Zoo & Aquarium and the Kansas City Zoo, Mo.  
6. They provide education & youth engagement.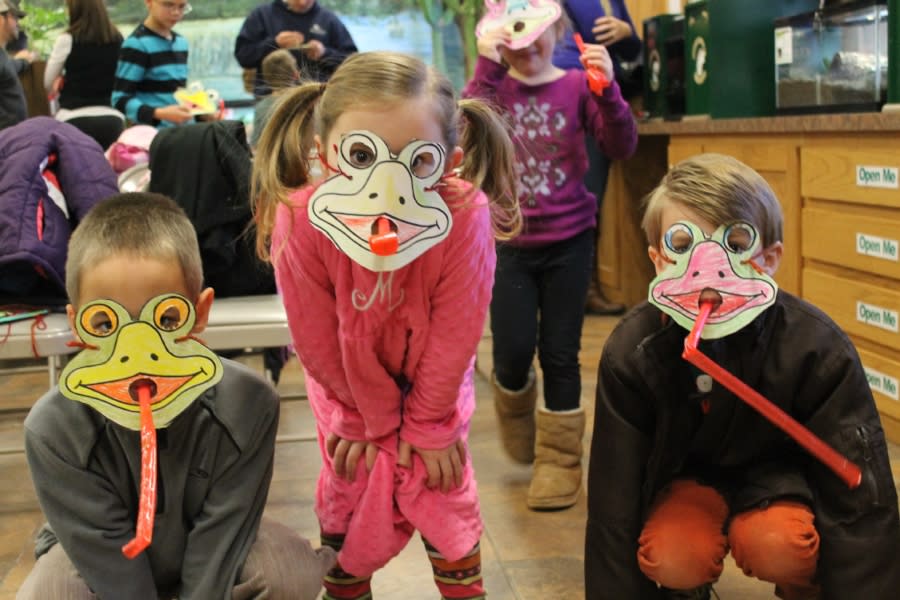 In addition to the numerous events offered each week, there are various educational opportunities to be had at the Topeka Zoo. Take your child to experience educational series such as Discovery Home School. This program is designed to provide an up close and personal encounter with science concepts, vocabulary, and interactions with the zoo. Your children will be able to meet live animals and have hands-on activity time (e.g., craft, game, scavenger hunt, etc.). See other educational opportunities here!
The zoo also offers youth engagement through the Ecoclub, an environmental awareness group targeted at teens, and the Topeka Zoo Youth Council. 
The Topeka Zoo also offers a variety of camps during all major school breaks (spring, summer and winter!).
7. Their intern positions are highly coveted. 
It's true. Due to the intimate size of the Topeka Zoo, the interns are able to be cross-trained with multiple breeds and species. Whereas, if they worked at a large zoo, such as the San Diego Zoo, they'd most likely work with only one species because many of the animal programs are so large! This cross-training is quite valuable because it provides the interns with additional experience in their field. 
While you're here visiting the zoo, be sure to check out our Family Fun Getaway tour!