This September 15 and 16 will be an exciting time for nerds, geeks, and the like. During these two days, artists, cosplayers, families and guests will flock to the Kansas Expocentre Agricultural Hall for TopCon Geek Expo 2018. Other than staying hydrated, here are seven tips and tricks to keep in mind to make sure that your time at TopCon is just tops!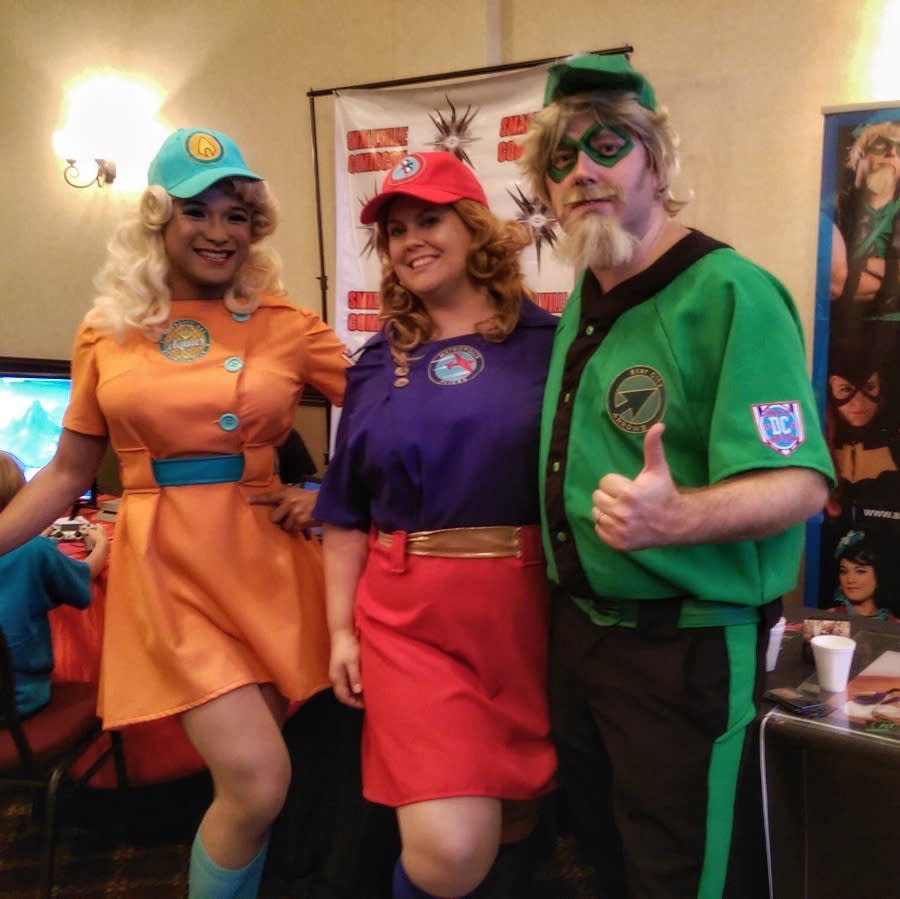 "A Justice League of their Own," portrayed by Luna Flare, Lydia Heartwell and The Walking Farnsworth from Another Castle Creations at TopCon 2016.
1. Early bird and such.
When you first arrive, there will be a line of people just like you, eagerly awaiting entrance into the expo. Buying your tickets in advance will ensure that you can skip the lines and head straight to the action. It also pays to look at the event schedule ahead of time, so once the expo is upon us, you have an idea of what you want to do exactly.
2. There will be walking. A lot.
I'll repeat that. There will be a lot of walking. With the move to the Expocentre, TopCon will be a lot bigger this year. That means there will be more artists, exhibitors, and vendors to look at. Packing an extra pair of comfortable shoes can go a long way.
3. Exhibitors, Guests, and Artists, oh my!
As with many comic conventions and geek expo's, there will be a variety of exhibitors, vendors, and artists to check out at TopCon. It is usually a good idea to make one round trip to all of them. Chances are, you may already have a good idea on what you want to get, and doing one or two laps will let you know exactly where those once in a lifetime items are.
4. Bring cash.
While we may live in the age of technology, there will be some exhibitors who may not accept plastic. Ensuring that you have cash with you will help transactions run smoother.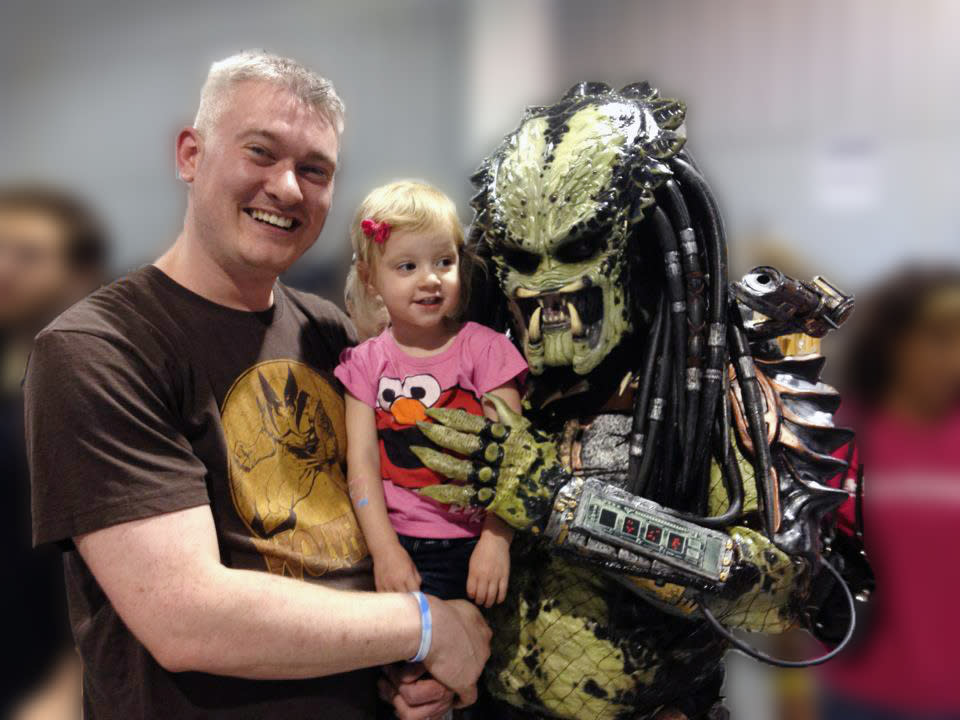 Jared (Visit Topeka staff member) posing with his daughter Cayleigh and the Predator.  Just a typical Saturday afternoon. 
5. Ask first.
If you see someone rocking Harley Quinn, and you just need to snap the photo of her and Joker, ask first. This is common etiquette. Remember, cosplay is not consent. Look, but don't touch.
6. Be Kind. Rewind.
To make sure that TopCon is fun, just be kind. Being nice to each other, guests, staff and volunteers will make the expo a lot more fun for you and everyone.
7. Such fun. Much excitement.
The most important part of TopCon, is that you have fun! Take those crazy pictures (see No. 5). Compete in the cosplay contest. Explore Topeka. Just make the most out of these two days.
Be sure to also save some energy for the After Party at Norsemen Brewing Co.!