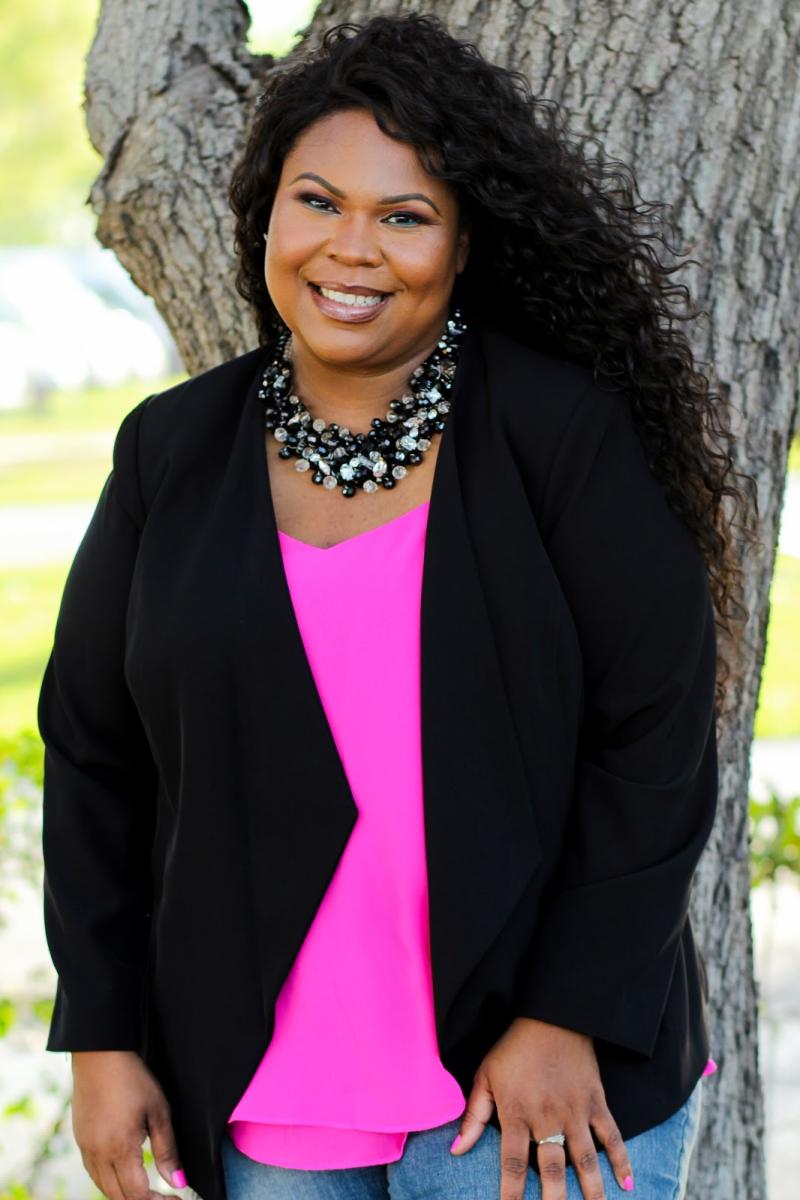 Jasira Monique's Woman on the Move Enterprises LLC offers both live and virtual programming that engage, connect and empower women – encouraging the to pursue their dreams no matter what.
Jasira Monique (born Monique McDowell) is not fond of giving herself labels, such as entrepreneur, small business owner, artist. Instead, she prefers to call herself a "woman on the move."
"Women can own their own greatness and walk in any lane they choose," exclaims Monique. 
And this, in essence, is the mantra of Woman on the Move. 
ALSO READ: 712 Innovations Member Spotlight - April Neff, LMSW
Originally from West Palm Beach, Florida, Monique was first introduced to Topeka in 2006 when she moved to the capital city for work and family. She traveled back and forward from Topeka and Florida until late 2018, when she decided to put down roots in Topeka.
As previously mentioned, Monique would prefer to stay away from labels, but she is undeniably creative, and through her writing she found a way to express herself and her inner strength. 
"I really wanted to write a book of poetry that resonated with the concept of being powerful, being bold, owning your vision, owning your dream, and not apologizing for who you are."
In 2010, she began writing her first book of poems entitled Woman on the Move, which quickly took on a life of its own.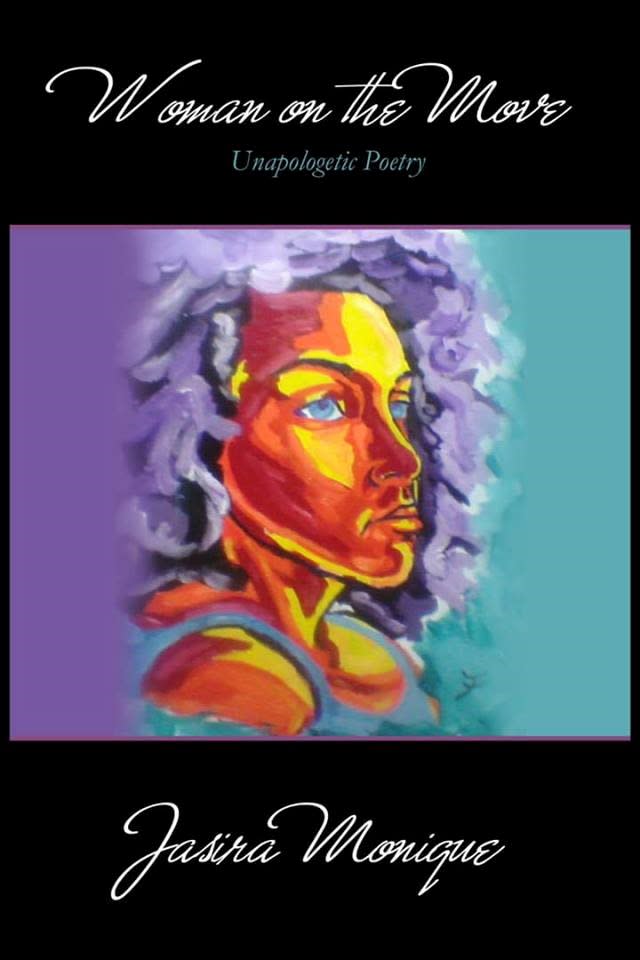 Monique writes under her pseudonym Jasira Monique, which comes from the Swahili name "Jasira," meaning "bold and courageous." The name has lent itself to the message of her writing and the Woman on the Move movement.  
At the time that she began crafting her book Monique relates the weight of certain societal expectations had been putting pressure on her life choices. As a young, single mother she was constantly met with "You should look for stability." But her vision was taking her in a separate direction. "I want to go where the opportunities are; I want to travel; I don't want to limit myself because I'm a single mother," exclaims Monique. "And I find a lot of people really identify with that."
"We shouldn't be boxed in because of our responsibilities." – Jasira Monique
In 2012, instead of the typical book launch, Monique decided to take it one step further: writing a short stage play to accompany the book. In paying homage to Ntozake Shange's For Colored Girls Who Have Considered Suicide/When the Rainbow Is Enuf, Monique composed seven different characterizations of women, spanning different generations, perspectives and backgrounds, all of which were struggling with societal stigmas and seeking their own truths. 
Monique's message resonated with her audience, and when the hashtag #WomanontheMove started gaining traction, she realized she had far more than a book on her hands. 
Woman on the Move Enterprises formed as a collective in 2016. Monique registered the business in the state of Florida in 2017. Since then the LLC has showcased nearly 50 women at live events and virtually. 
These live events have been attended by nearly 200 women. According to Monique, the idea is to have the who's who of the community (all women) sit down in an intimate setting and share some of their best strategies and life's lessons so that their insight and wisdom may be used as fuel for rising entrepreneurs in attendance.  
"I remember when I was seeking information, I encountered two different women with two separate points of view: one was like 'here is everything' and the other was like 'I'm sharing this with you, but you should keep it to yourself.' And so, I realized that's why women were hurting, because they felt there was a disconnect with other women. Where certain women felt that they wanted to be successful, but they didn't want the women around them to also be successful.'"
"What Woman on the Move is about is not keeping information to yourself, believing that there are enough resources out there for all women, for us to share information, for others to grow from sharing information, and for us to all be able to reap the benefit, financially and within our businesses." – Jasira Monique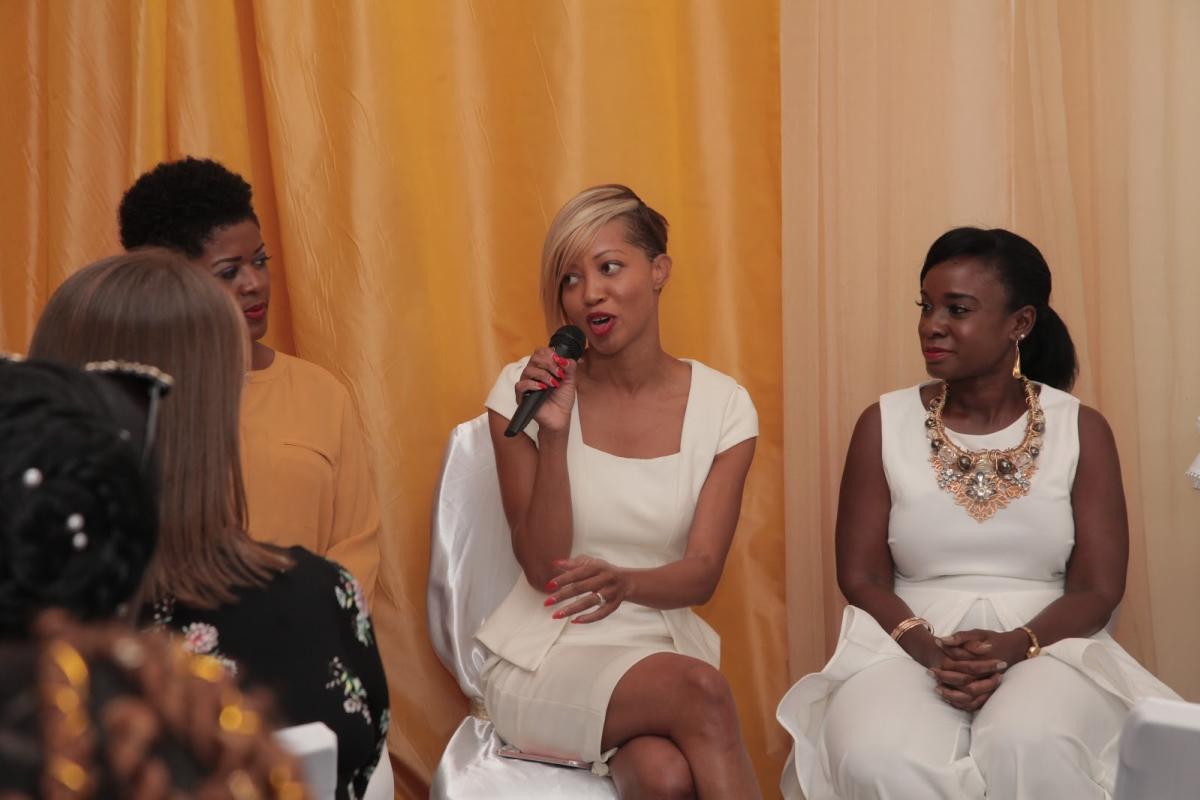 When Monique moved back to Topeka in 2018, she quickly noticed a change had taken place: "You can tell there is more collaboration – there is more happening with small business owners in Topeka now versus when I came here 13 years ago." 
Monique was introduced to 712 Innovations during the Wheelhouse Incubator open house over the summer of 2019. "712 to me was a breath of fresh air. It shows the new culture of Topeka, the new culture of small business owners wanting to really network and collaborate and share resources."
"I knew at once 712 was it! Great location. Great new technology." – Jasira Monique
As a cohort member of the Wheelhouse Incubator, Monique really loves the information, the strategy and structure that they share within the program itself, "but I feel like the most growth I've experienced is with my mentor [in the program], Angel Zimmerman. It's been amazing having someone who is a well-respected leader in the community be able to look at your business and say, 'these are the areas that you need to work on' and have an open dialogue about your goals for the business. Honestly, this is something I feel that is needed in every market, not just Topeka. It's something small business owners could benefit from nation-wide."
One of Monique's current goals is to bring live programming to Topeka in 2020. "I want to take this year to network with other business owners to see what their needs are, what are the opportunities for me as far as how I can help small business owners here, and then establish trust and build a great relationship."
Next year, Monique also plans to highlight some of the women who stand out in the community for empowering women, building pride and showcasing local talent along the way.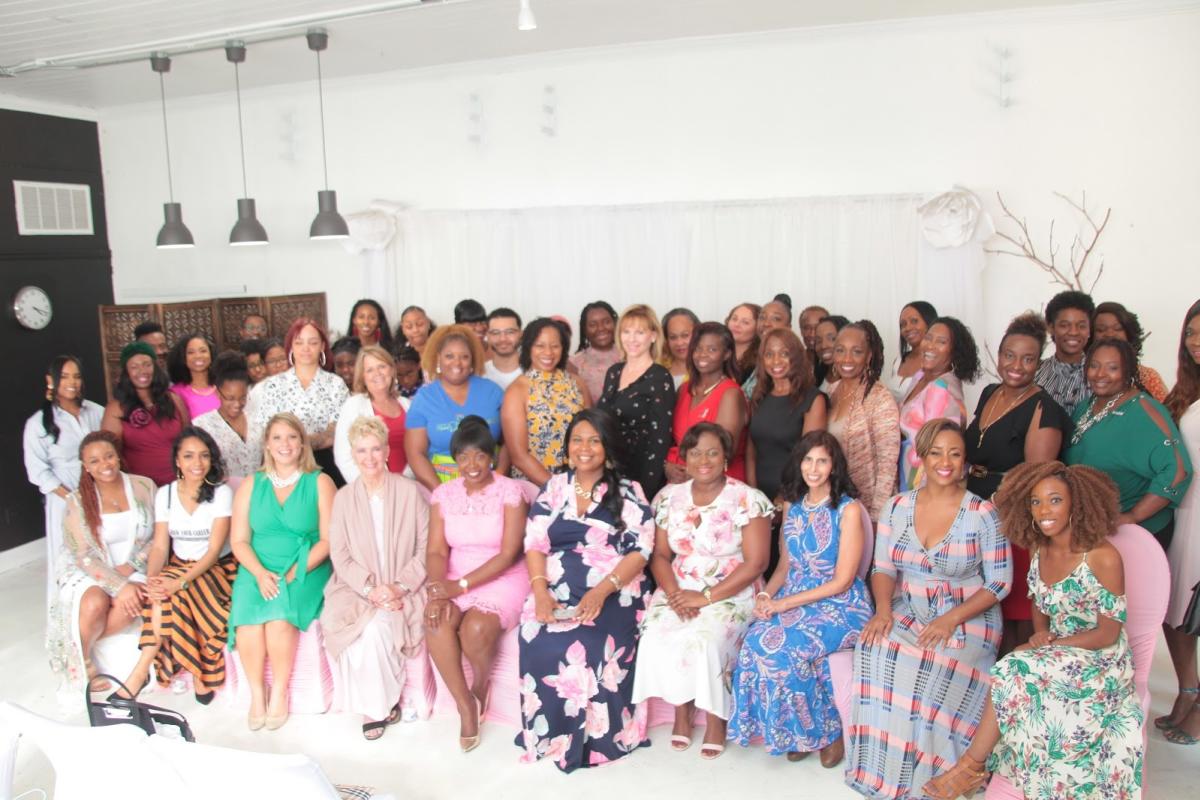 According to Monique there is opportunity in Topeka for mastermind panels, for women to learn from other women, and for women to build trust with other women.
"There's a lot of great talent here, a lot of wonderful resources. I see more opportunity for my business here than I did in my hometown, because it's not as saturated,'' exclaims Monique. "There's more opportunity, there are more things I can implement here that haven't even been considered just for this particular market. And from what I'm hearing it's needed. The events, the virtual programming, more features of entrepreneurs, and just the sharing – the sharing and collaboration of resources. And I know women from West Palm Beach who already looking forward to connecting and collaborating virtually here in Topeka, Kan."
Learn more about the story behind #WomanontheMove. 
Check out Woman on the Move's first Topeka small business owner highlight of Kristen O'Shea, O'Shea Strengths Coaching.