It's the Weekend Update, Live from...Topeka!
The weekend is here at last! Yes, we may have gotten just a tiny bit of rain and we might be getting just a smidge more, but there are still some awesome events happening indoors that might be a great opportunity for you if you're feeling trapped in your home. Get excited for the three-day weekend by checking out some events that are happening throughout Topeka.
Kansas Buckskin Association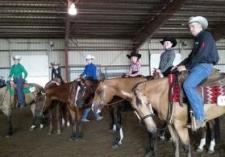 The Kansas Buckskin Association is coming to the R.R. Domer Livestock Arena! There will be competitions all day May 25th and 26th covering everything love in horse shows. Competitions will be held on showmanship, horsemanship and equitation, in-hand trail, walk/trot trail, lope trail and more.
If you are a lover of horse shows or you just want to have a fun time learning about something new, check out this event all weekend.
For more information, click here.
Kansas Kapitals vs. Louisiana Red Sticks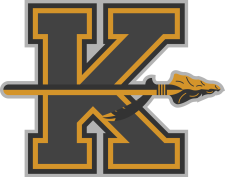 Football is back again as the Kansas Kapitals take on the Louisiana Red Sticks this Saturday. Happening at the Kansas Expocentre, this is a great chance for you to get back in the mood for football while cheering on players from your home city.
The game starts at 7:15 p.m., so make sure to get out and check it out.
For more information click here.
Take your family and have some fun at these events happening this weekend!