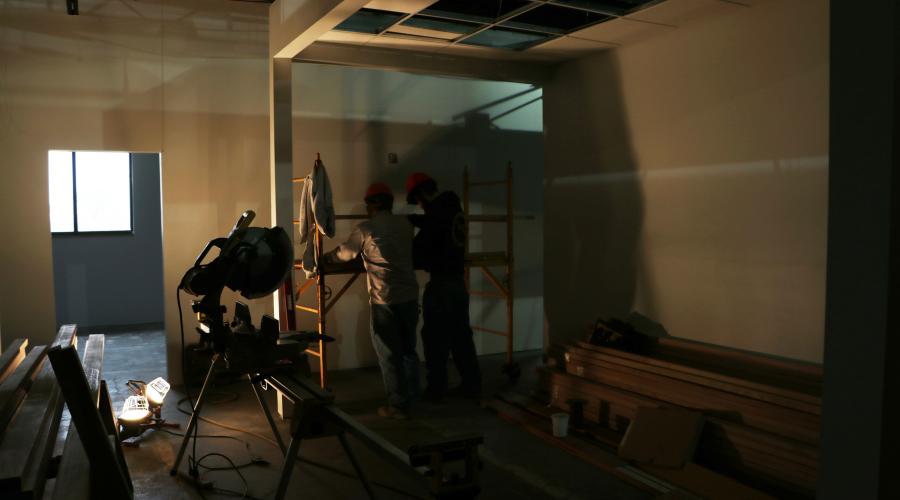 With the debut of the Downtown Lofts on 1st and Kansas, there's a noticeable buzz of excitement surrounding the economic growth taking place in downtown Topeka. Just a stone's throw from the lofts is the future home of a collection of thriving local businesses. Sister companies Bajillion Agency, MotoVike Films and ActionCOACH Business Coaching are set to move into 100 N Kansas Avenue from their former location at 3620 SW Fairlawn Road on May 1. The relocation is part of an expansion project that aligns with an business incentive program developed by GO Topeka and Joint Economic Development Organization of Topeka & Shawnee County (JEDO).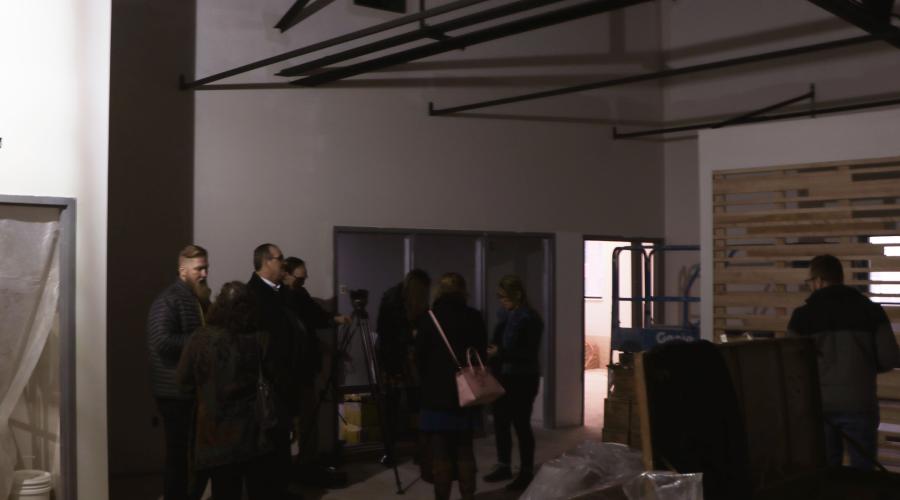 On February 5, the staff from Bajillion Agency, MotoVike Films and ActionCOACH were joined by members the media to take an up-close look at the bare bones of the organizations' future home in downtown Topeka. The new building has a total of 24,000 sq. ft. 
In fall 2017, JEDO approved an $225,000 incentive package for Premier Advisory Group (PAG), parent company to the three entities. The incentive program is part of a five year plan that promises funding contingent upon the completion of predetermined benchmarks: creating 45 new jobs, with an average annual salary of $52,000, and budgeting $2.4M to expand to a new location. Since late 2017, 10 new, full-time employees have been brought on and the funding for the new space has been allocated. The combined cost of buying and revitalizing the location was estimated at $1.6M, and PAG also plans to spend an additional $800,000 equipping the structure. 
The three organizations are enthusiastic to demonstrate how the Topeka community is an ideal environment to grow a business. "We're really excited to be a story that other people can share and point to as a model for how you can grow a business in our community," exclaims Bajillion Agency President Andrea Engstrom.
The organizations picked downtown because it was the perfect location to support their growing business. 
"Finding a space for our needs and our team as we're growing, the only place we found that really spoke to us was downtown." says Andrea. "There's no other place in our community where you can find buildings that have the history and the feeling that some of these old buildings do. And to be able to breath new life into this building has been really exciting for us."
Andrea extols GO Topeka's assistance with the incentive process: "The GO Topeka held our hand during the entire process. Its staff makes it very easy to navigate the process of finding out, first, if it's a good fit, if we meet the criteria that our community is looking to invest in and folks who are creating jobs and investing in our community with their businesses."  
To learn more about GO Topeka incentives and other business development resources, click here!