This summer young Topekans were encouraged to dive into their city at the inaugural session of Camp Topeka. It was two separate weeks dedicated to two distinct ages groups and their perspective of TopCity - specifically changing and challenging their outlook. What does Topeka have to offer in terms of shopping, recreation, history and city specific attractions? Further, what cool opportunities and experiences do these places offer me, the Topekan? How can I share these with my friends and family who are visiting from out of town? Grades second through sixth met July 9- 13, while seventh through twelfth met July 16-20, to learn more about their city and just what it means to be an advocate for your community.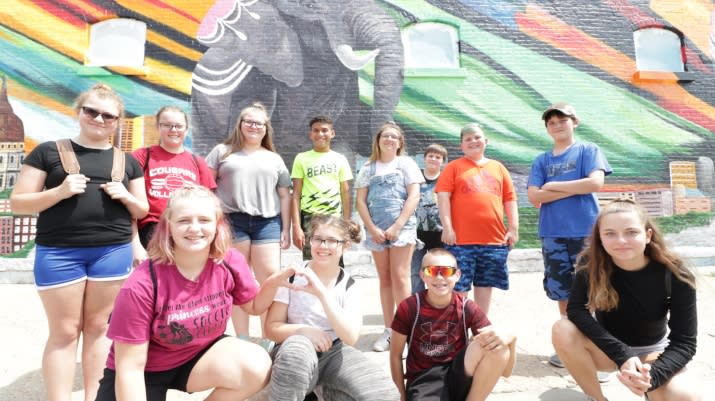 In total 32 students traveled throughout the city to better learn about and experience Topeka's sense of place. They visited notable visitor spots such as Topeka Performing Arts Center, Old Prairie Town at Ward-Meade, the Topeka Zoo and Conservation Center, the Combat Air Museum, Midwest Health Aquatic Center and the Kansas State Capitol Building. The group also got an inside look at local shops and establishments: Moburts, Leaping Llamas Artisan Shop, Shana Cakes, Cashmere Popcorn, Serendipity. Along the way, students also heard presentations from various community and business leaders from different organizations, such as Heartland Visioning, Topeka Metro Bikes, Forge and Shawnee County Parks & Rec, to better understand the many promising economic and community development projects underway in Topeka & Shawnee County.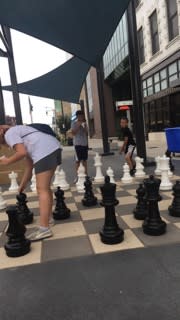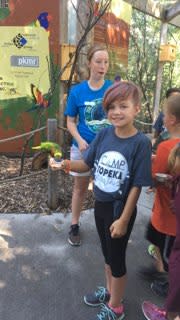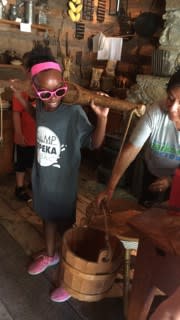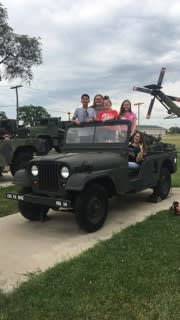 In gleaning information on their city and what it offers its citizens and visitors alike, students were able to reevaluate the image they hold of their city.  
"This was definitely a different type of camp for the over 30 children that participated and it really got them thinking about our city in a whole new perspective." says Rosa Cavazos, director of events at Visit Topeka. 
"After each day, parents would come up to me and tell me how much their children learned from the guest speakers, how important it is to shop local and the amazing attractions they needed to go see because their child wouldn't stop talking about it," continues Cavazos. "We were able to cover community pride, quality of life, taxes, the future of Topeka with the Downtown Plaza, the Riverfront project, the new NOTO Park, local shopping, festivals and so much more."  
Camp Topeka was created by Visit Topeka in cooperation with Shawnee County Parks & Recreation with special support from Topeka Metro, Topeka Performing Arts Center and HyVee Topeka. For more information about Camp Topeka, contact Rosa Cavazos at Rosa.Cavazos@topekapartnership.com or 785.234.1030.