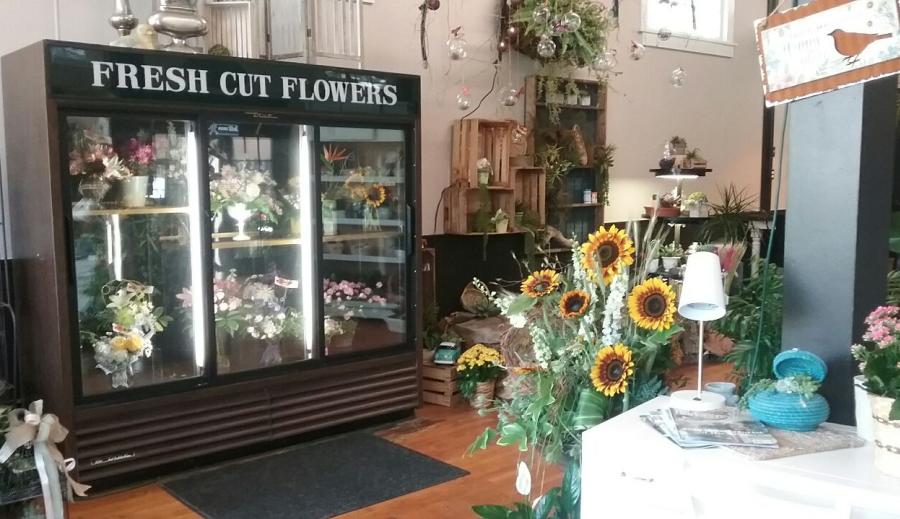 Lori McNorton has made a long and healthy career as a florist in and around the Topeka area. Since 1981 she has worked in nearly every aspect of the floral industry: "From flower shop to whole sale, studios, Florists' Review magazine and then here," gushes Lori. 
ALSO READ: New Member: Enchanted Smiles
Blooms on Boswell is uniquely Lori's. Located at 1300 SW Boswell Ave, the shop's open layout is refreshing and invites shoppers to peruse its offerings and explore their workspace, available for classes and workshops. Visitors can search pre-made flower arrangements, home decor and boutique items. Lori purchased the shop in January after learning that the previous shop was closing. "There's enough business in Topeka for the floral industry to continue to grow." she asserts. But for Lori it's not about business competition but growing the presence of, and the interest in, the floral arts in Topeka.
"My goal is to introduce school-age children to the floral industry," beams Lori. To many, she posits, floral design is a fading art - especially the younger generations. "You'd be surprised how many kids have not even walked into a flower shop." With this thought in mind, Lori became inspired to start working with schools and other local programs to encourage young people's awareness and involvement in floral design. 
"There's a whole field out there  [that kids aren't aware of] - symposiums, design workshops that are incredible. My goal is to bring a bit of that here." 
Lori is currently this working to partner with other organizations to spread awareness of the art and industry, but in the meantime people of all ages are able to attend classes at Blooms on Boswell. Check out their class list on there Facebook page!
The new business owner is happy to partner with local growers in there area, as well. Lori currently utilizes an assortment of blooms from Insane Paine Produce, a local grower and greenhouse; these include Sunflowers, Celosia and Dahlias, to name a few. It is her hope offer patrons field-to-vase events in collaboration with local growers in the future. 
To learn even more about Blooms on Boswell, visit their website!