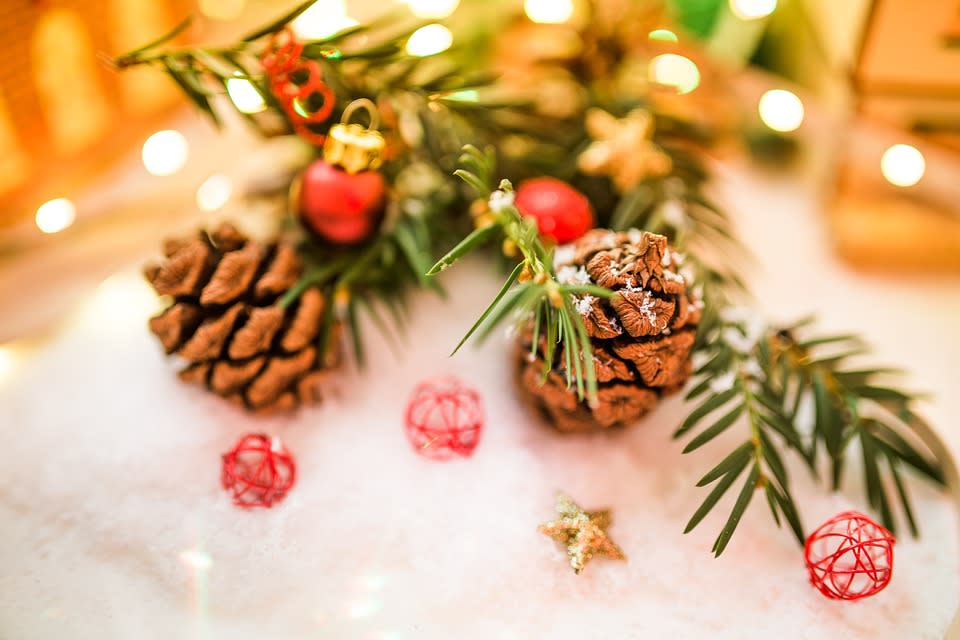 If you are looking to put a little holiday sparkle into your life or you want a whole new look, Topeka has a lot of great options for your home décor needs. From high-end shops staffed by expert designers to small boutique stores with one-of-a-kind bargain buys, Topeka has something for every buyer and every budget. With so many shopping options, Topeka is a great choice for your home décor haul (because we all know not just ONE thing goes home).
ALSO READ: HOLIDAY SHOPPING GUIDE: FEEDING THE FOODIE
Red Door Home Store, 2131 SW Fairlawn Plaza Dr.
Nestled in Fairlawn Plaza, the Red Door Home Store has a cozy atmosphere and it's hard not to want to buy everything! This year Red Door Home Store took part in decorating homes for the CASA of Shawnee County Home for the Holidays tours! But don't just visit before the holidays, make sure to check back and catch all of their great clearance sales!
Porterfield's, 3101 SW Huntoon St.
Located in Westboro Mart, Porterfield's is a gem of Topeka. While the shop is small, there is no lack of elegant décor from floor to ceiling! In addition to the array of eye-catching decorations, Porterfield's homes a floral shop to offer shoppers décor with life!
Linda's Home and Garden, 2113 SW Belle Ave.
You don't actually have to have a garden to shop here! Linda's Home and Garden has garden treasures, but also lights, purses and jewelry. Occasionally, they offer special events such as an open house or a girls' night out!
Home At Last, 5331 SW 22nd Pl.
While you're at Fairlawn Plaza, take a few minutes (or an hour) to look around Home At Last. The store focuses on delivering customers well-built furniture and accessories that can turn any house into a home. In addition to selling goods, Home at Last offers a variety of services including paint and color scheme development, finish selections for flooring, tile, countertops, hardware and trim, lighting plans and space planning.
Portico, 900 N Kansas Ave.
This antique store in NOTO offers unique, one-of-a-kind, furniture, antiques, art, and home decor. Their ability to elicit nostalgia, perfect staging and reasonable prices make this a go-to stop for those looking to purchase a piece of the past. 
​Studio Furniture, 505 SW 57th 
Since 1968 Studio Furniture has served Topeka as a relaxing place to shop for furniture. There's a cafe on site as well as a place for children to play while you browse their furniture and home decor. They carry a multitude of designs and brands, so there's something for every taste. You should make your next stop SOHO Interiors, their eclectic gift and home furnishings boutique in Westboro Mart. SOHO Interiors takes the guesswork out of choosing items to personalize your home.
Need more home décor ideas? Explore our full listings.