Bands Skillet and for KING & COUNTRY played to a sold-out arena last Saturday at the Kansas Expocentre. We were lucky enough to grab a quick chat with Joel Smallbone, one part of the brotherly duo that makes up the Christian pop group for KING & COUNTRY. He gave us the skinny on the band, his background, and his favorite parts of the show. Joel also had enough time to answer a few fan-submitted questions, so be sure to read all the way to the end!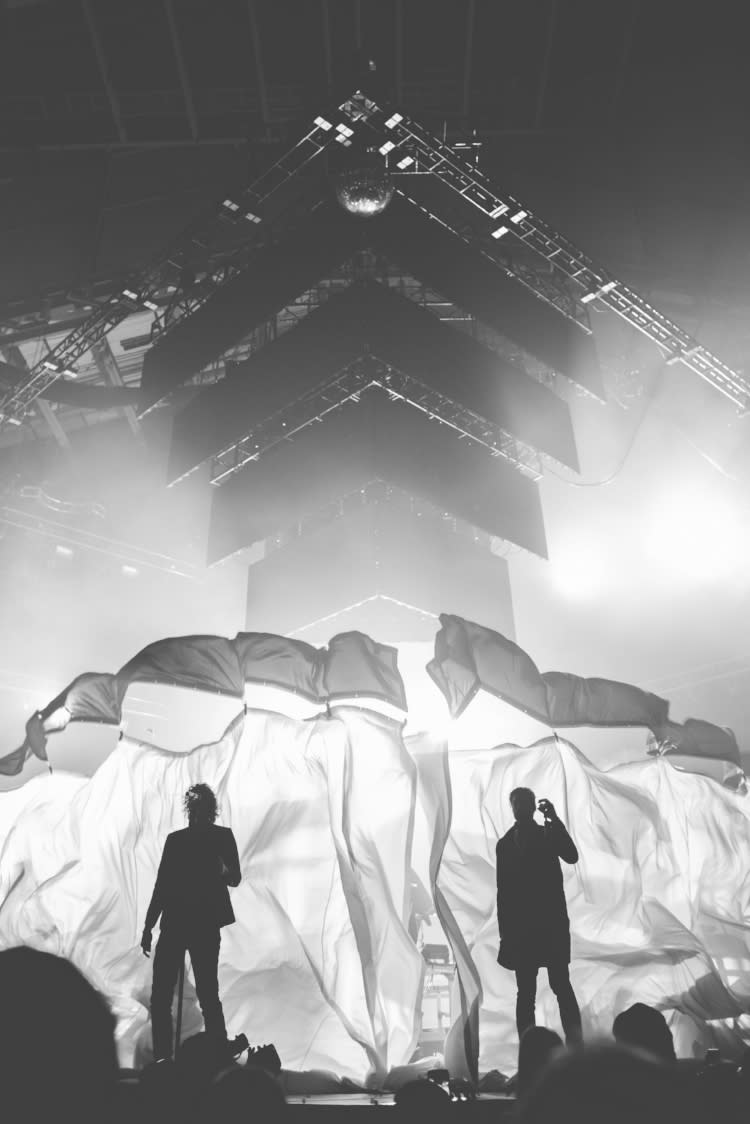 Q: As a young child you moved with your family from Australia to Nashville, TN. You come from a very musical family and you all bonded over music during this transition. Both your father and sister have backgrounds in the music industry, and you and your siblings become involved in the touring process. How did this early affiliation with music influence your relationship with the artform as well as your and your brother's pursuit of it as a profession?
Joel Smallbone: I often say that music chose us more than we chose music. Some of my first memories were of listening to vinyl 45 records and going to rock shows in Australia, sitting on my dad's shoulders; being a t-shirt model on stage, and having the shirt drape all the way down to the floor because I was so small. It has been a constant. And then you lace in these pinnacle moments, like writing songs about family, writing songs about God, it's become this really unique way for us to share honestly about where we find ourselves and also reach out- particularly with modern technology- into people's homes, phones, cars, and build this relationship with them. […] To me touring and the live show are a combination of all that – all of the years and all the experiences that we've had and the experiences you as listeners have had, and coming together to celebrate that is very special.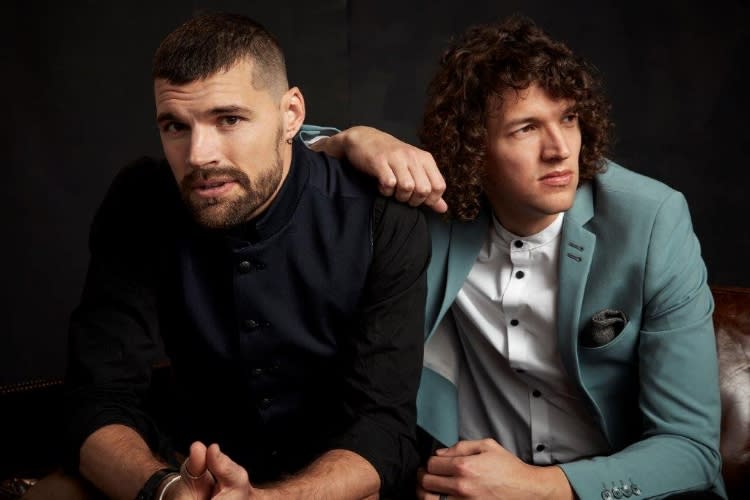 (Joel featured on the left, next to his brother Luke)
Q: What do fans have to look forward to on this tour?
JS: Well, I love it on tours when there's a bit of diversity. These aren't three bands that sort of scratch the same itch - you've got really different emotions and styles occurring throughout the night. You've got Jen Ledger, who plays drums with Skillet, who will be debuting her solo project. She's signed with Atlantic Records, and this tour is the first time she will present this music live. So, she's got this whole pop flair and then you've got Skillet with this rock, heavy energy and us which is the more alternative, theatrical side of it. There's a lot of layers to the music itself and a lot of passion, as well, whether it's us talking about one of the stances we have which is talking about a women's worth or talking about a man being chivalrous or in love, or Skillet and their big stance on talking about cutting and suicide. Then there are the production layers. We have 43 instruments on stage, there will be curtains falling from the ceiling and lasers and lights. It just becomes a symphony of sound and visuals throughout the night.
Tell me more about the acts playing in the joy.UNLEASHED Tour.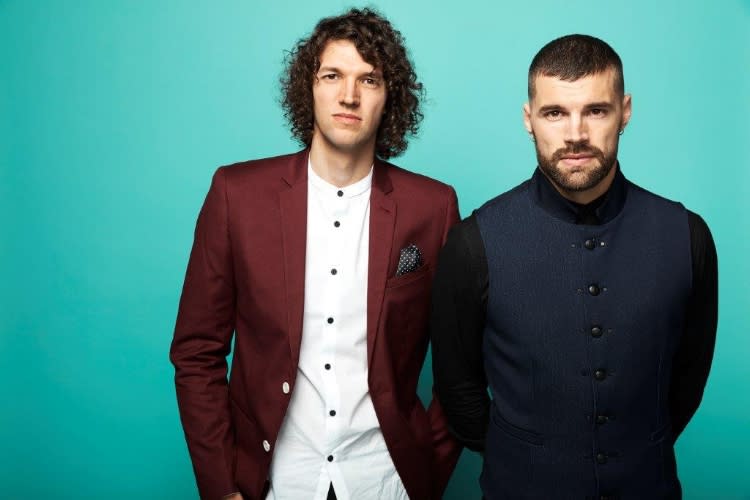 After polling a group of fans, we found these to be the top two most requested questions:
Q: You've been doing this for a long time, how do you keep motivated to continue your career in the music industry?
JS: It's been interesting because Luke and I have been working on music for about a decade together, but we only officially started traveling and formed the band about 6 years ago. We're right in the throws of finishing our third studio album, which we'll release later this year. It's funny, in some ways I feel like an amateur and a veteran all at the same time, because while I've been around music my whole life with my family this is the first time I've been able to express music and express my thoughts through music in my whole life. So, in that regard I feel like an amateur. But, obviously, conflicting with that is the fact that we've been involved with music since we were children. So, when I look at bands I feel the look of energy and enthusiasm because I look at it and go we've only been able to put out two piece of music from our record and there's so much left to be said, so much left to be conveyed, so many ways we're just growing as men […] We're more passionate than ever about music and the way forward.
Q: How do you keep God at the center of it all?
JS: There are some tangible things we do. When we're home we take communion and go to church very seriously. Every day before the show for about 45-minutes we get together to pray, and we read a word together. But the thing I am learning more than ever is God is all around us. He is in everything, through everything; He is anything and everything together. What I'm really working on is just looking for Him more. Seeing Him more in everything, in every moment, in our conversation here, and in the real small moments when you're having a chat with someone or the big moments, so to speak, when you're on stage. He's in it all, and it's more just recognizing Him and not being idle and just going through the motions. Our real charge to one another is contemplating, "how do we be present with each other, with God?" […] If you have that lens to look through, everything else tends to fall into place.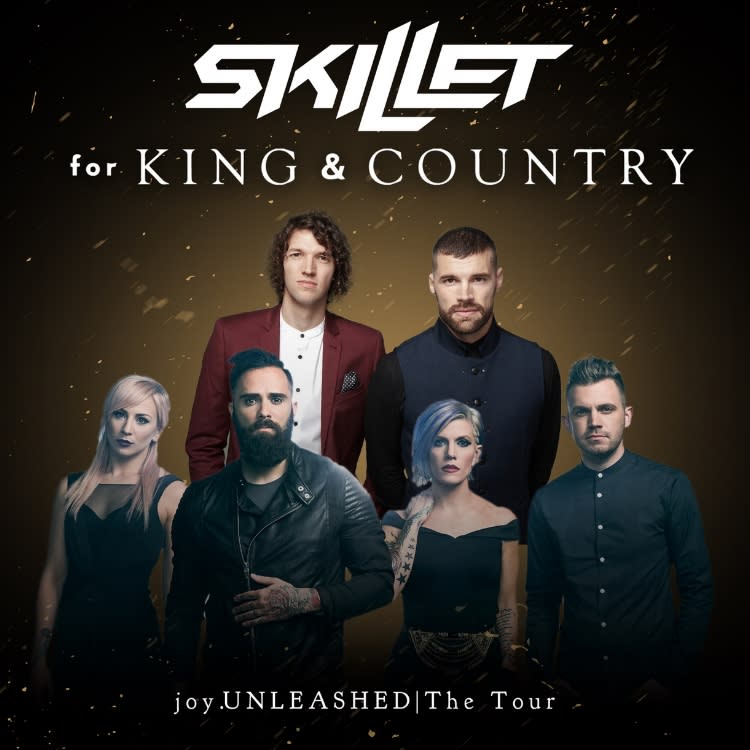 For tour dates and additional information, click here..