The time has come for us to kick off the sweat-spackled sweater vests of the work week and rush into the weekend full force. Now, I know what you're thinking, "Life has been wild this week. I found a rat on the side of the road, learned he could understand human language, wondered at his cooking abilities, and decided that we would be the greatest cooking duo of this millennium…and that was just my Tuesday morning." No? None of those thoughts got anywhere close to your mind this week? That's just the plot to the Pixar movie, Ratatouille? Alright, you got me, but life can be a whirlwind and the weekend is a wonderful time to unwind, see new things, and have some fun. That's why we've put together a list of exciting things happening right here in Topeka, Kansas.
Ken Ludwig's The Fox on the Fairway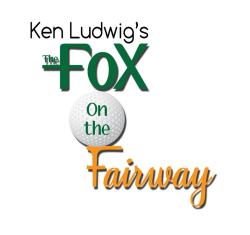 Brought to life by the Topeka Civic Theatre & Academy, this fast-paced farce takes on humankind's biggest wonders: love, life, and man's eternal love affair with golf.
The Fox on the Fairway takes you on a hilarious romp, which pulls the rug out from under the stuffy denizens of a private country club. Filled with mistaken identities, slamming doors, and over-the-top romantic shenanigans, it's a furiously paced comedy that recalls the Marx Brothers' classics.
It's a can't-miss show that you can enjoy with dinner and drinks. Catch The Fox and the Fairway running from January 18th through February 9th.
For more information and to reserve your seat, head to https://topekacivictheatre.com/event/ken-ludwigs-the-fox-on-the-fairway/.
Topeka Pilots vs Odessa Jackalopes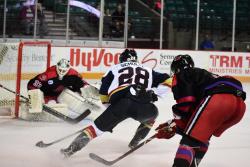 What better way to slam into the weekend than watching people slam each other as they try to leave victorious? That's right, the Topeka Pilots are going head to head against the Odessa Jackalopes this weekend and you don't want to miss it.
The games will be at the Kansas Expocentre on Friday and Saturday at 7:05 p.m. and on Sunday at 4:05 p.m. This high energy, entertaining matchup will be fun that the whole family can cheer for.
For more information on ticket prices and the Topeka Pilots schedule, go to www.topekapilots.com.
Who Am I, and Where Am I Going?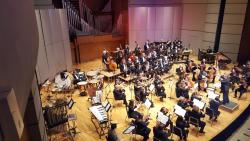 Join the Topeka Symphony for their year of 'Big Questions'.  The first of which looks at identity and sense of self.
At this concert, giant philosophical questions are posed, and artists respond through poetry and prose, nostalgia and naiveté, and some of the most beautiful and haunting melodies ever written for orchestra. The concert begins with the prelude from the opera, Hansel and Gretel, a tale which has at its heart the questions, "Who am I? Where am I going?" Then it moves to Samuel Barber's Knoxville: Summer of 1915, a reflective meditation on childhood, nostalgia, and self-awareness. Finally, it takes on Gustav Mahler's arresting and gorgeous Fourth Symphony, which muses on joy and innocence but gives way too much deeper and darker existential musings on life and death.
Grab a pal and enjoy some intellectual post-show discussion at Who Am I, and Where Am I Going, this Saturday, Jan. 19th, 2019.
For more information, click over to www.topekasymphony.org/pages/concerts.html.
Restaurant to check out this weekend:
The Celtic Fox
The Celtic Fox is Topeka's #1 Irish Pub. With an assortment of delicious foods and beverages, this is a wonderful place to share a meal with friends. The Celtic Fox was chosen because of the live bands that will be playing there all weekend. With over 30 bands performing, this is a great stop for music lovers in Topeka. There will be music all weekend, so get out and enjoy The Celtic Fox.
For more information, head to the Celtic Fox Facebook page at  https://www.facebook.com/TheCelticFox/.
There's so much to do in Topeka this weekend, so get out there and go experience it…or watch Ratatouille again, to each their own. For more events or to find other information about Topeka happenings, check out topeka365.com.