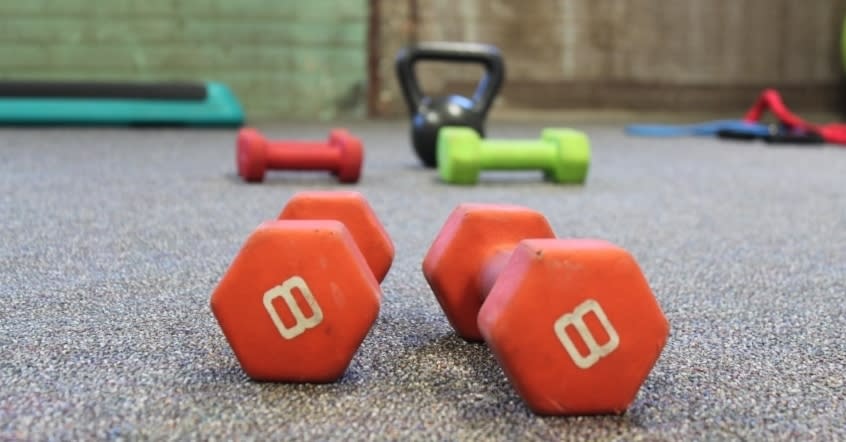 Is the change of season throwing off your exercise routine? It's never a bad idea to try something new! Shake it up with these nifty workout options this fall. Want more indoor attractions? No problem! Want to enjoy the crisp fall air? We've got you covered! Itching for some workout hacks? Just sit back and keep reading. 
ALSO READ: Explore the Many Murals of Topeka
The Great Outdoors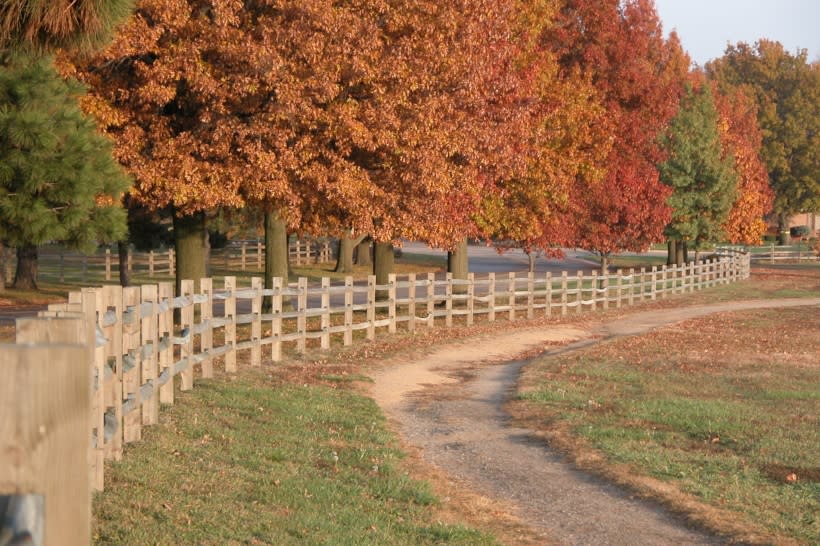 There are tons of trails and leafy areas to explore in the capital city. Cedar Crest (above) and Kaw River State Park provide numerous trails on which to traverse. Enjoy the mix of terrain; run along open prairie, then hike (or bike!) along steep hills immersed in dense woods. 
If you prefer inclines, Skyline Park, wraps around Burnett's Mound. The mile long journey will lead you to an amazing view of the city. Have you heard of the legend of Burnett's Mound?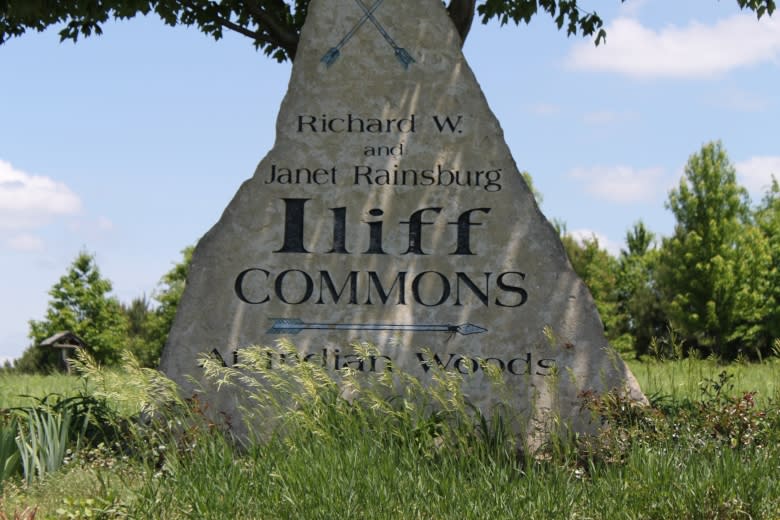 Iliff Commons is another spectacular outdoor spot to take in the beauty of nature. Bring the fur babies along for a run or spirited walk along the trails that weave in and along the prairie tall grass and forested areas. 
The Illustrious Indoors 
Along with outdoor exercise escapes, there are numerous indoor options available to satisfy your need for motion! From exercise hacks to gym hideaways, there are plenty of ways to stay healthy while staying snuggly warm and dry!
Have you heard of the handy gym hideaway? No? Well, that's because I just made it up. But to me, the handy gym hideaway is your small, local gym, yoga and dance studio that provides you with quality service and one-on-one attention. These are small businesses that go the extra mile to ensure that their clients are meeting and exceeding their personal fitness goals. They provide mind-body connection that might not be found at other larger gyms.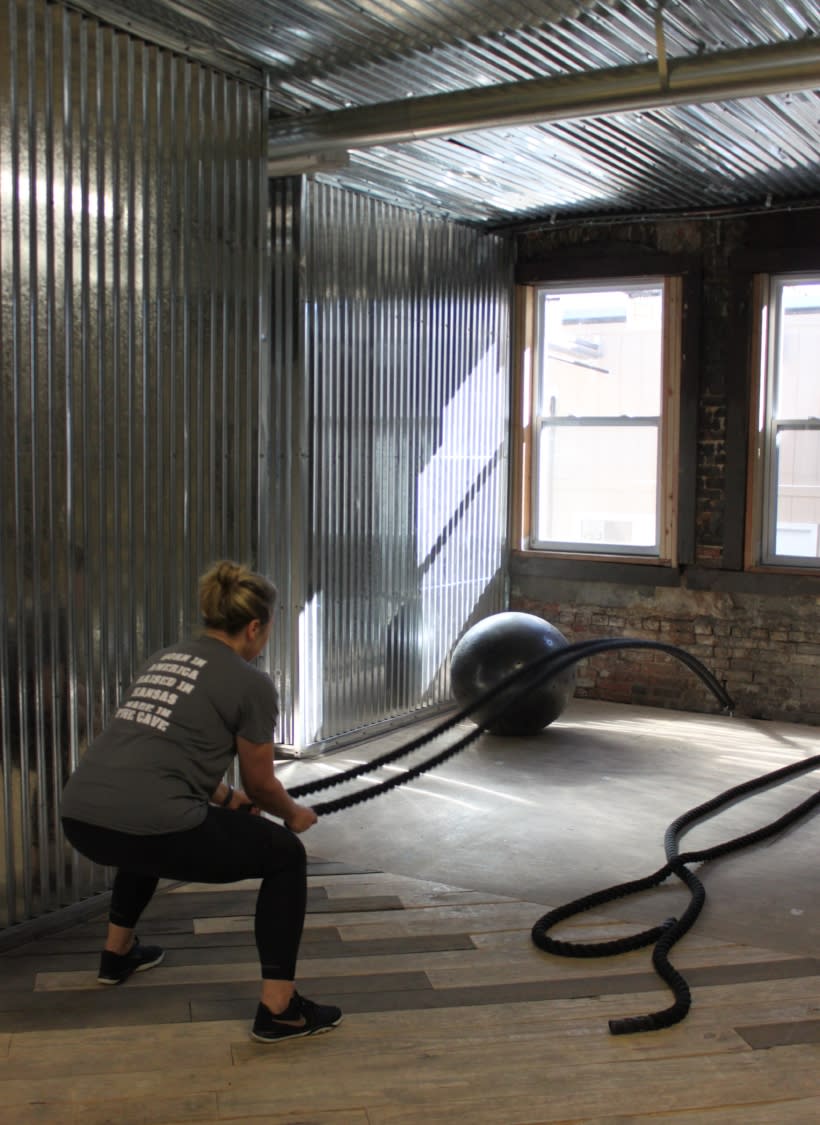 Take for example, Team Elevated Fitness. This gym and physical fitness center is nestled in downtown Topeka. Head Trainer Jamin Pitchford and Trainer Cydney Rogers make up Team Elevated Fitness, an independent gym dedicated to health and fitness in all its forms. They offer personal training, class workouts like yoga and body toning as well as strength training and cardio. Class drop-in rates are $5 per person. For personal training rates, contact Team Elevated!
Another locally owned fitness center to take notice of is Oshnik Yoga. This yoga studio is tucked away in the Historic Potwin Neighborhood and is absolutely adorable! Are you more a restorative yogini? Or are wanting to stick with the basics? Oshnik Yoga offers a variety of lessons throughout the week. See their schedule here!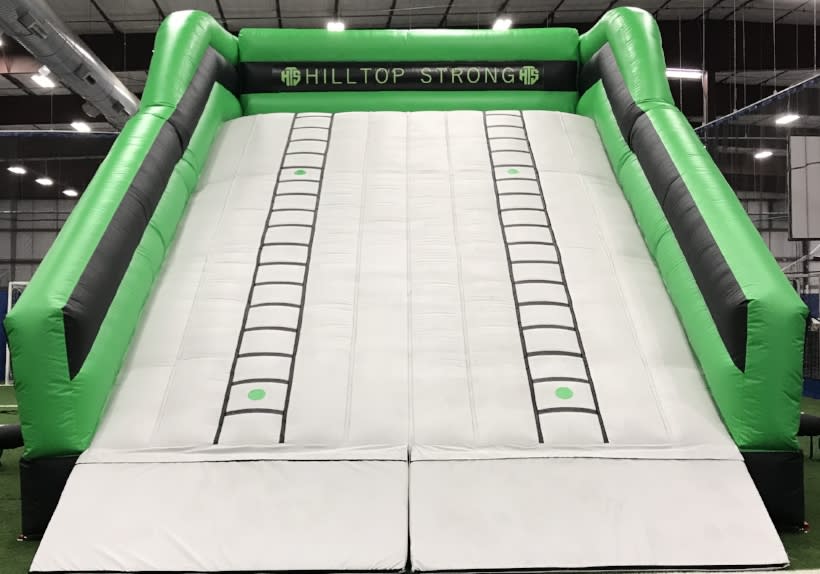 HillTop Strong Fitness Training is the perfect alternative to a permanent gym. Why go to the gym, when the gym can come to you? HillTop Strong is a mobile fitness and sports performance company that provides functional fitness training for both individuals and groups. Whether you're looking to supplement your workout or get back into fit and healthy lifestyle, HillTop Strong's unique and individualized fitness regimen will help you develop your strength and agility through the use of alternative strength and conditioning tools. Their equipment includes an inflatable 20x20x24h training hill with a 33 degree incline, multiple anchors, speed ladders and training dots.
Workout Hacks
Fitness and health hacks are where it's at. If you're downtown and need to get those steps in, drop by the Kansas State Capitol Building! It's 296 steps to the top of the dome! The elaborate architecture is highlighted with close up views of the inner and outer domes. The summit offers an unrivaled perspective of the city of Topeka.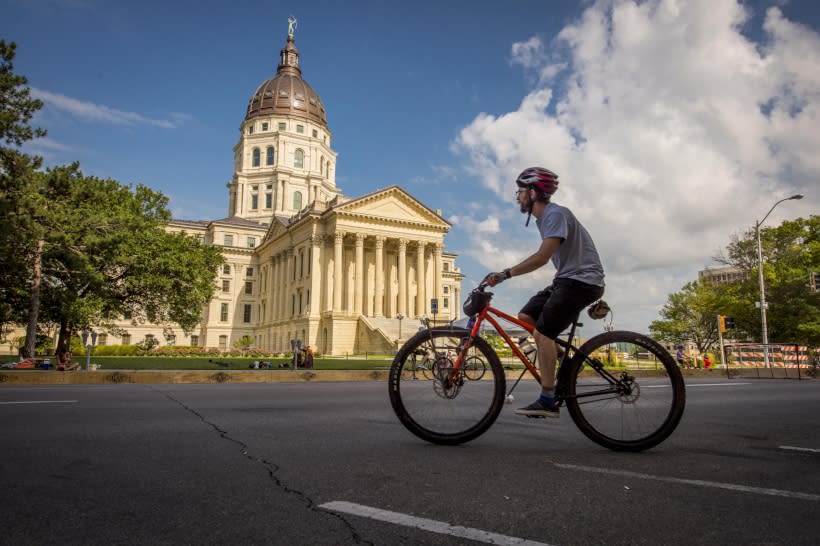 Cycling, anyone? If you're nuts about cycling, Topeka Metro Bikes recommends these hills around town. "Puke Hill" south of 93rd and Shawnee Heights Road, Kaw River State Park, 21st Street east of Wittenberg, 2800 block of S MacVicar and Burnett's Mound.
Looking for even more outdoor escapes this fall? Topeka's scenery is breathtaking in any season, but we think you're really can't beat the capital city when it comes the autumn colors!