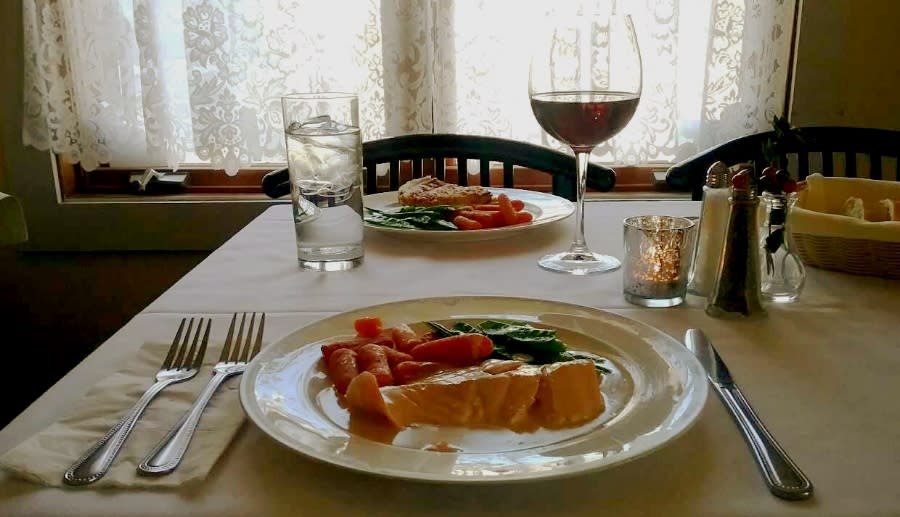 Imagine, if you will, a small street corner bistro in the south of France. Friends and family gather to enjoy a meal over a glass of wine and discuss their day. Heavenly aromas waft through the air as gentle, classical music plays in the background. The setting imparts a sense of familiarity, comfort and class.
Well, one doesn't need travel to the south of France but northeast Kansas to enjoy such subtle luxury. In Topeka, Kansas lies a little French cafe with elegance and charm - an old world feel, with modern comforts called Chez Yasu French Restaurant. 
ALSO READ: BREAKFAST AT JOSEY BAKING CO. 
A meal at Chez Yasu is indeed a luxury. The quiet cafe feel mixed with expertly crafted dishes and an excellent wine list to choose from is a major draw for many. For me, especially, it was Chez Yasu's reputation for quiet elegance that caught my attention. A friend of mine described its setting, presentation and cuisine holistically as "classic, clean - with hints of home." To me, this speaks to its fine white table clothes, tasteful dish patterns and minimalist food presentation, which lets the meal's rich bouquet take center stage.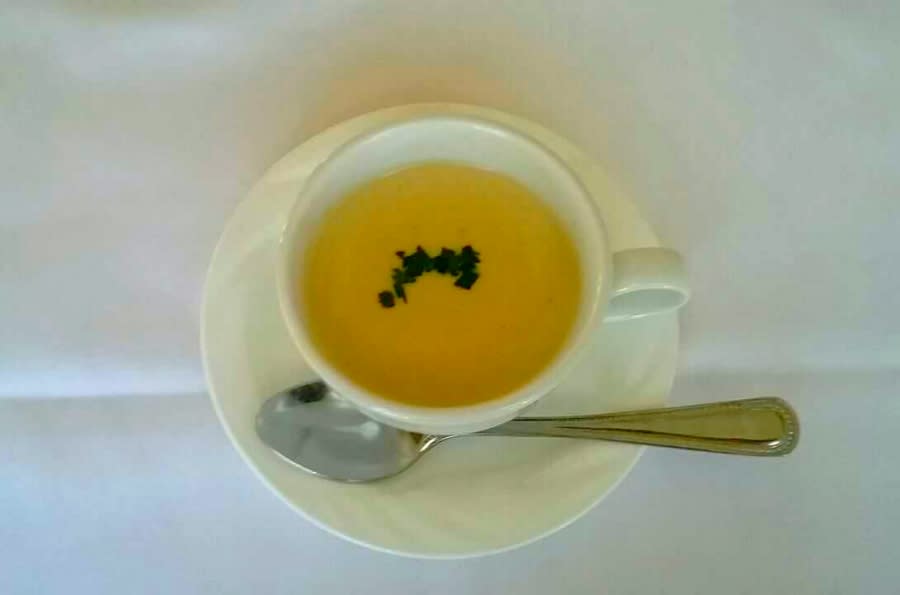 My last lunch at Chez Yasu was incomparable.Starting with the Squash Soup, a creamy, robust experience, my first course was perfectly accented by a side salad with light dressing and plentiful greens.  
For an entree I ordered the Salmon Ponche, Saunce Vin Blanc, the fresh salmon poached with white wine sauce. The salmon was poached to perfection, decadently flavored with a creamy wine sauce and served with delectable cooked carrots and snap peas. My partner for the afternoon ordered the Lorraine Quiche, a light and flakey dish made with a three-cheese blend, ham and onion.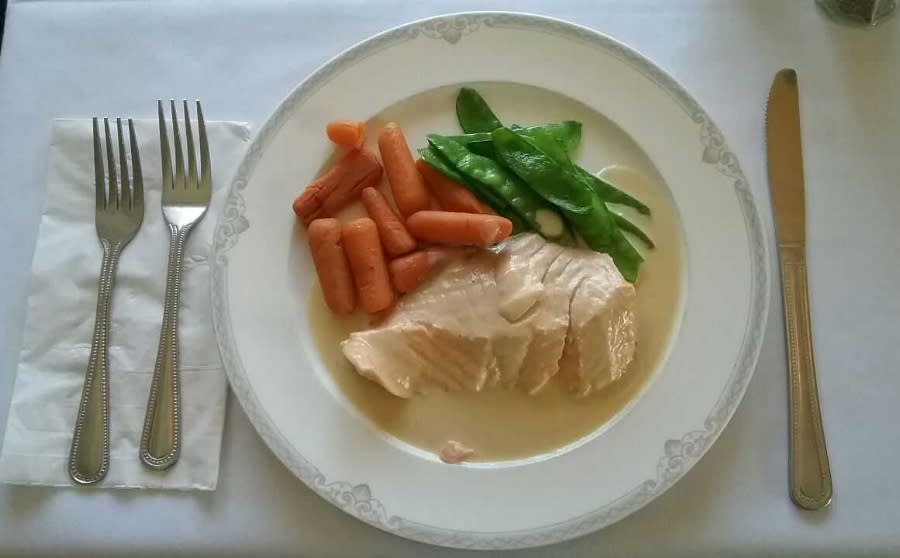 We paired the meal with a glass of Angeline Pinot Noir. Would that I could pray at the alter of this wine. It is the perfect dry red, in my humble opinion.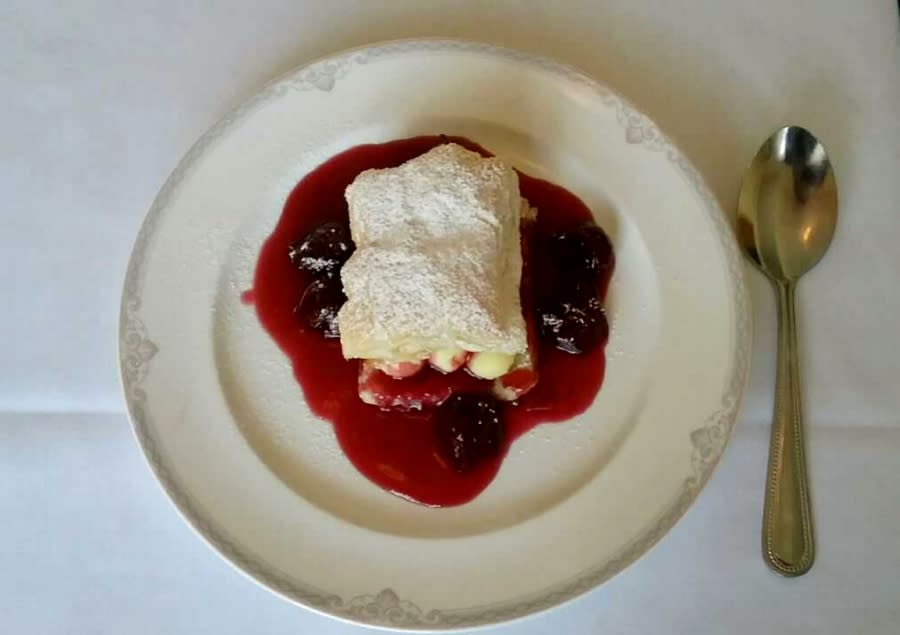 For dessert, I indulged in Chez Yasu's famous Cherry Delight. This light puffy pastry, filled with vanilla custard was baked - to perfection - and served with a hot cherry sauce.
There are no words for how delicious this meal was. The experience was truly, truly incomparable. And I highly recommend you try it for yourself. Chez Yasu is open for lunch Monday - Friday, 11 a.m. to 2 p.m. Dinner is served Monday - Thursday, 5 to 8:30 p.m., and Friday -  Saturday, 5 to 9 p.m.
For other dining experiences, be sure to visit our Restaurant Page. TopRestaurants will set your taste buds a flutter!