This Memorial Day Weekend pay a visit the Historic Harley-Davidson of Topeka to experience what has have called the "Best New Attractions in the United States" (read on to learn more) : The Evil Knievel Museum.
Evel Knievel was an American icon that thrilled the world with the many death-defying stunts he performed throughout his lifetime. When inside the Evel Knievel Museum, not only will you have the chance to connect to various forms of memorabilia, historical exhibits and interactive displays but you'll also be able to feel every bit of the blood, sweat and determination that Evel put toward his life's passion.
Bring the whole family to experience Evel Knievel's rise to super-stardom and witness his ascendancy of mad-cap escapades.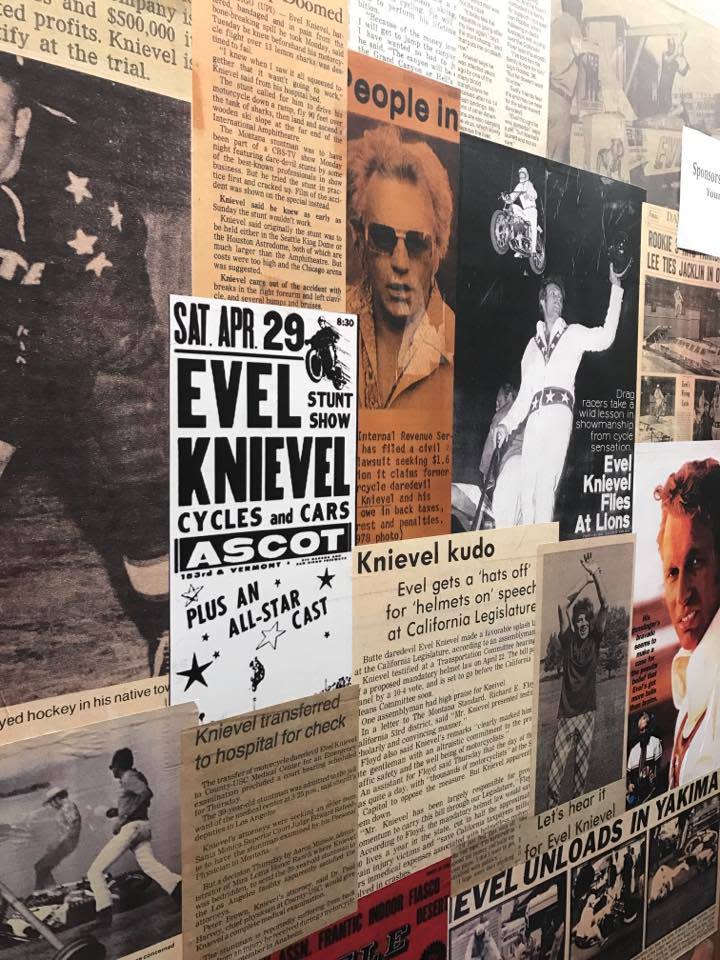 Why Topeka?
Topeka's Historic Harley-Davidson is known for his efforts in restoration. That led to connections and, as they say, the rest is history. It might also be of some interest to know that nearly half of Knievel's crew was from Kansas, including Mike Draper (of Wichita, Kansas). During the restoration of "Big Red," Knievel's Mack Truck, Harley-Davidson relied on Draper's firsthand accounts to ensure complete authenticity. 
Even so, there is a little-known connection between the King of Stunts and capital of Kansas:
As a boy, Evel Knievel saw American racecar driver Joie Chitwood at one of his famous Thrill Shows, performing death-defying automobile stunts - and this was the spark that started it all. 
"The first time I saw Joie Chitwood perform in my hometown, Butte, Montana, the thing that impressed my 15-year-old mind the most was his intoxicating spirit and incredible showmanship.  It was then that I knew this business was for me."  
                                        ─ Evel Knievel (Safe At Any Speed, The Career of Joie Chitwood)
 And, as it turns out, the man that inspired a legend got his start right here in Topeka.
Go to the Museum to find out more about "The Topeka Connection."
13 Top Restaurants to visit while in Topeka. 
Museums and galleries to explore in Topeka. 
Word has spread:
On a weekly basis the museum receives visitors from all over the globe. To date the museum has welcomed guests from over 35 countries; including the United Kingdom, New Zealand and China.
In January 2018, the Evel Knievel Museum was named one of the top five Best New Attractions of 2017 by USA TODAY – ranked among the likes of Wonders of Wildlife in Springfield, MO and Elvis Presley's Memphis in Memphis, TN.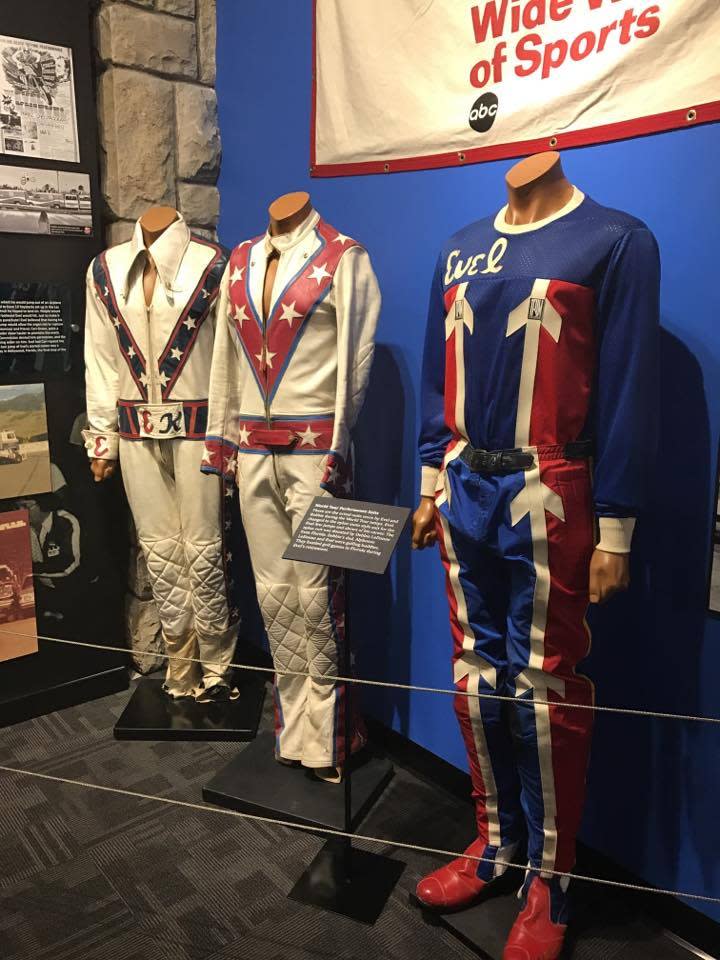 Special collectible exhibits include:
Evel's motorcycles – the bikes that launched a legend
Knievel's genuine leathers and helmets
"Big Red," Knievel's fully-restored Mack Truck
Evel's personal and never-before-seen memorabilia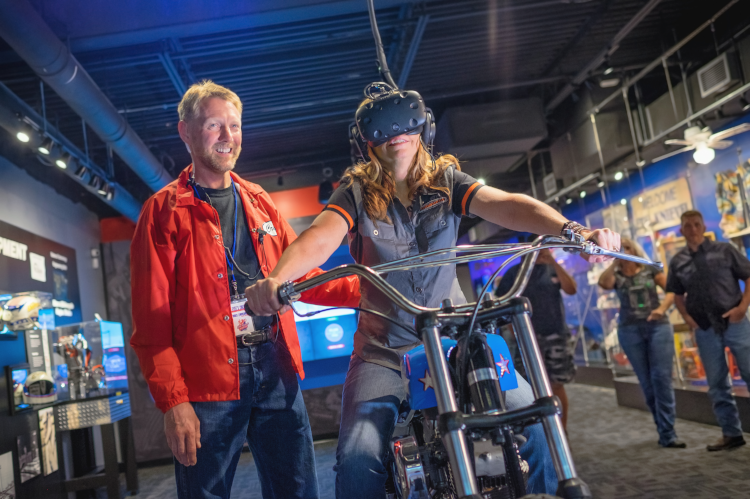 Interactive exhibits include:
Virtual Reality 4-D Jump Experience
Broken Bones Interactive, including Evel's actual X-rays
"Plan Your Jump" Interactive Challenge
Engine & Suspension Interactive
Snake River Experience Room featuring Knievel's actual X2 Skycycle
For more information on the Evel Knievel Museum, click here. Check out our Calendar of Events for even more fun things to do this Memorial Day Weekend!