Before you attend the 2019 Small Business Summit on October 22, check out the local and regional experts you'll be seeing in person!
ALSO READ: Meet Keynote Speaker for Expo Luncheon - Paul Vitale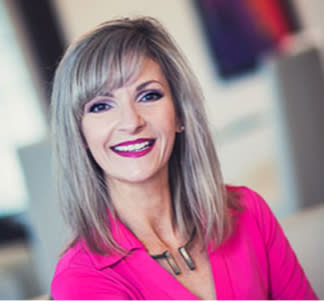 Martha Bartlett Piland
President & CEO, MB Piland Advertising + Marketing
Martha Piland's an innovator, inventor and entrepreneur. Some call her a business personal trainer.
In 1998, she founded MB Piland Advertising + Marketing. The agency has a reputation for razor sharp strategy and killer creative. Martha's vision has led to the creation of Banktastic, a division of MB Piland that focuses on community banks and organizations that serve them.She's the inventor of TRANSFORMOTION™ in a Box, a subscription-based innovation tool. Her award-winning book, Culturing Creative, was published in 2015 and is available on Amazon. Her second book, Beyond Sticky, was published September 2019 and is available at all major booksellers.
Under her leadership, MB Piland has received dozens of local, regional and international awards. Martha is a highly-sought speaker and has traveled across the US and Canada—and as far as China —speaking on branding and marketing strategy, facilitating retreats and giving motivational talks.
She is widely regarded as not only a marketing industry expert but as an innovative entrepreneur and business leader as well. In 2017, she was inducted into the Kansas Business Hall of Fame.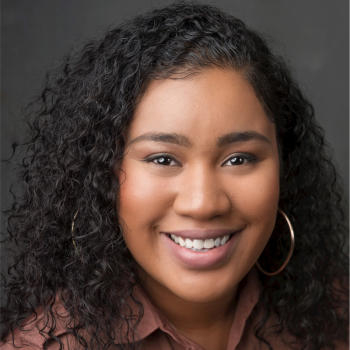 Sheila Ellis-Glasper
Founder and Marketing Strategist, SEG Media Collective
Sheila Ellis-Glasper is dedicated to helping creative, purpose-driven business owners build and execute winning social media strategies.
Born and raised in Topeka, Kansas, Sheila is a graduate of Kansas State University earning a degree in Journalism and Mass Communications. She ventured off to the east coast to begin her professional career as a reporter for the Associated Press and Roanoke Times. In 2009, she quickly realized the importance of using social media to build relationships and to stay ahead of the competition in her reporting career.
After starting her family and becoming a mother, she embarked on her entrepreneurial journey with the creation of inspirational jewelry and apparel business, Precious Heart Designs. She ships her handcrafted products all over the world, with thousands of social media followers and celebrity endorsements solely through the power of social media.
She is the former social media manager for Kansas State University. In her role at Kansas State, she built the university's social media presence to be recognized as a top university on social media in the nation.
Sheila has served as the social media consultant for the Kansas Small Business Development Center and founded SEG Media Collective LLC in 2016 to provide social media consulting and management services to businesses worldwide.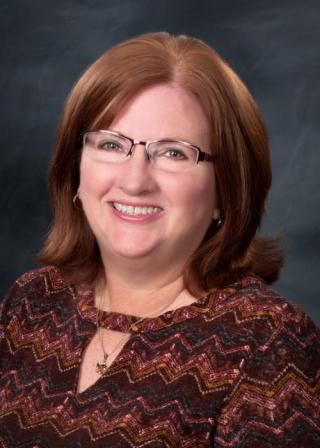 Cindy Evans
Director of K-State Research & Extension in Shawnee County/ Team Coordinator for Shawnee StartUps
Cindy Evans is the Director for K-State Research & Extension in Shawnee County and serves as the Team Coordinator for Shawnee StartUps, a Network Kansas e-Community. Shawnee StartUps encourages and supports entrepreneurs in Shawnee County by partnering with lenders on low-interest loans and providing educational opportunities to help business owners learn skills that impact profitability.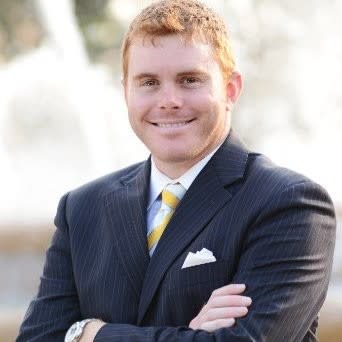 Brett Gamso
Business Insurance Consultant, BPM Insurance
Brett Gamso is a business insurance consultant with BPM Insurance, an independent insurance agency headquartered in Topeka. Brett has been with BPM for seven years helping small to mid-sized businesses understand the risks to their organization and how to properly insure those risks. He has been working with Cyber Liability coverage for 12 years and helps business leaders understand cyber risks to their business, how to cover these risks, and which insurance policies are the best fit for their organization.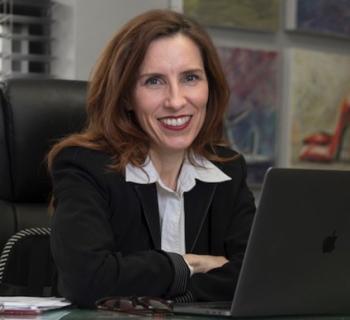 Alex Reilly
Vice President & Principal, MB Piland
Alex Reilly, vice president and principal at MB Piland and its financial division, Banktastic, leads strategic planning and campaign implementation for clients. The agency has a reputation for razor sharp strategy, killer creative and a focus on internal audiences that make external marketing exponentially stronger. 
Reilly was honored with the 2012 IABC/Topeka Communicator of the Year Award, has earned several Bronze and Silver Quill awards, and was a YWCA Woman of Excellence Honoree in 2009. She is a graduate of Leadership Momentum 2015 and Leadership Greater Topeka 2016, and has earned the Certified Financial Marketing Professional (CFMP) designation from the American Bankers Association. 
Alex is passionate about organizations and causes that make the world a better place, especially through education and the arts. She serves on the board of the Auburn-Washburn Public Schools Foundation, the Shawnee Height Career and Technical Education Advisory Committee and the Ballet Midwest marketing committee. She is also a frequent volunteer at Topeka Civic Theatre.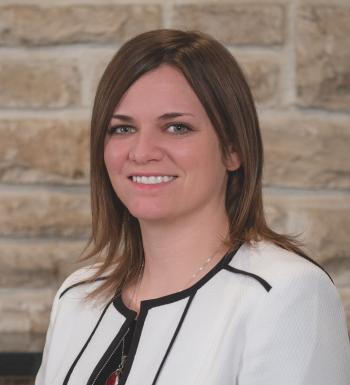 Nicole Revenaugh
Partner, Irigonegaray, Turney & Revenaugh, LLP
Nicole Revenaugh was raised in a blue-collar family in Kansas City, Missouri. In 2008, she received a Bachelor of Arts in History from William Jewell College and graduated with Dean's Honors from Washburn University School of Law in 2012. For the next six years, Nicole practiced law as a civil litigation attorney at Palmer Law Group, LLP. In 2017, she served as the co-campaign manager for Mayor Michelle De La Isla's mayoral campaign. Following her election, Nicole became the volunteer director for the Mayor's Community Outreach Team.
At the beginning of 2019, she became a minority business owner and partner at Irigonegaray, Turney, & Revenaugh, L.L.P.—the first majority LGBT-owned law firm in the state of Kansas. There, Nicole has had the opportunity to expand my practice to include civil rights, social justice, family law, estate planning and civil litigation. In May, she was appointed Judge Pro Tem of the Shawnee County District Court's Small Claims, Eviction, and Limited Action dockets on an interim basis.
Nicole also serves on the boards of the Women Attorneys Association of Topeka (Past President), YWCA Advocacy Committee, Mayor's Task Force Against Sexual and Domestic Violence, Topeka Downtown Rotary (Membership Chair) and the Mayor's Community Outreach Team.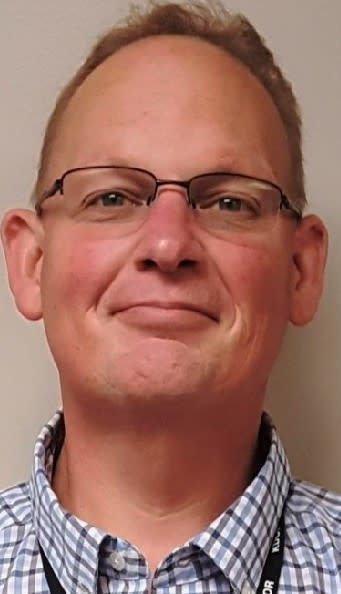 Carl York
Tax Specialist, Kansas Department of Revenue
In his position as a tax specialist with the Kansas Department of Revenue, Carl York's current assignment entails providing customer education covering most of the taxes administered by the Kansas Department of Revenue with an emphasis on Kansas Sales Tax. He has been in his current role with the department since 2008. Carl helps with enrolled bill implementation and compliance by providing guidance and counseling to taxpayers. He began his employment with the Kansas Department of Revenue in 2006 as a customer relations representative. 
While working in the Special Credit division of tax operations Carl developed several in-house and public calculators that streamlined operations including an electronic NOL calculator and Homestead property tax refund comparison calculator. He is a graduate of Benedictine College in Atchison where he received his Executive MBA.