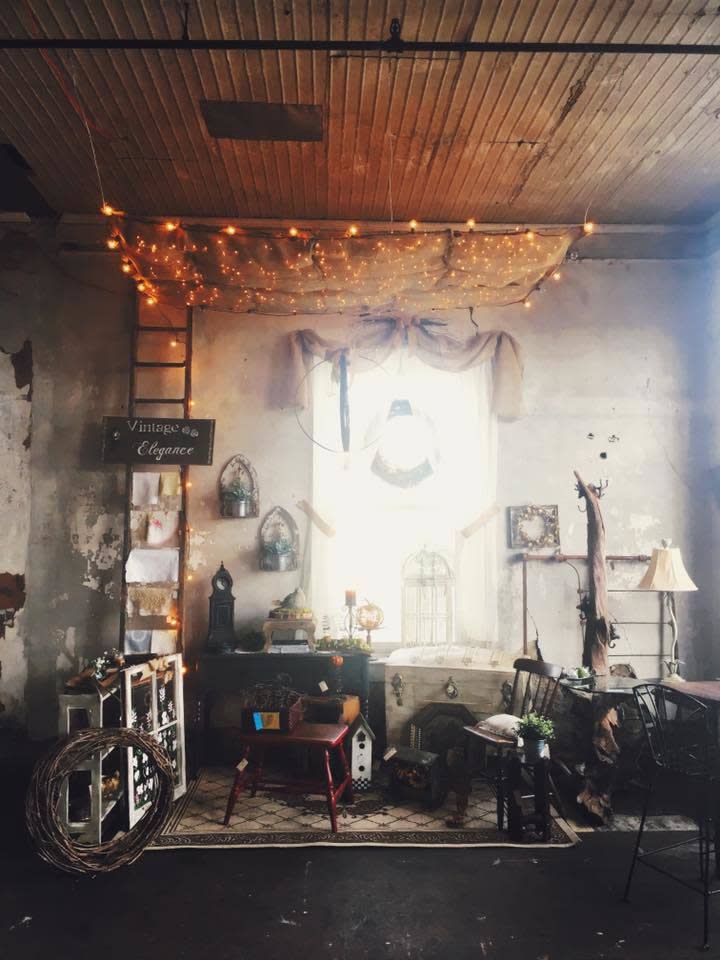 Trails Market and Gallery mixes art, decor and collectibles to make for a hip, eclectic marketplace. Art is a driving force in Jeff Hisey's life. Even before retiring from his job at Hallmark Cards in 2009, Jeff created art for motorcycles, bike helmets and other mediums. His passion for art and pension for entrepreneurial pursuits led him to open the Trails Market and Gallery in 2013. The marketplace features art, decor and offers space for vendors to sell their goods. 
The store has become a gathering place of sorts, where new friends and old find one another. "I always find people reconnecting in the store," says Jeff. 
Unfortunately, the gallery's quaint and kooky location at 109 N Kansas Avenue suffered a fire in August 2017. Damage was sustained on the second and third floor of the building. After recovering the space, Trails Market reopened in March 2018. 
ArtsConnect voted Trails Market one of the Top 5 Best Places to visit during the First Friday Arwalk. The gallery is happy to showcase works from outside artists on First Fridays. Jeff affirms that they are the only gallery that doesn't take commission on artists' work. As an artist, Jeff understands the struggle of trying to promote your own work and believes that art is the selling point for both the artists and Trails Market: "The art brings people in and then they see what we have." 
Jeff is always looking for new vendors. To become a vendor, contact Jeff at 785.806.7171 or via email. 
While visiting Trails Market and Gallery, be sure to stop by Jeff's other enterprise: Grannie's CBD.