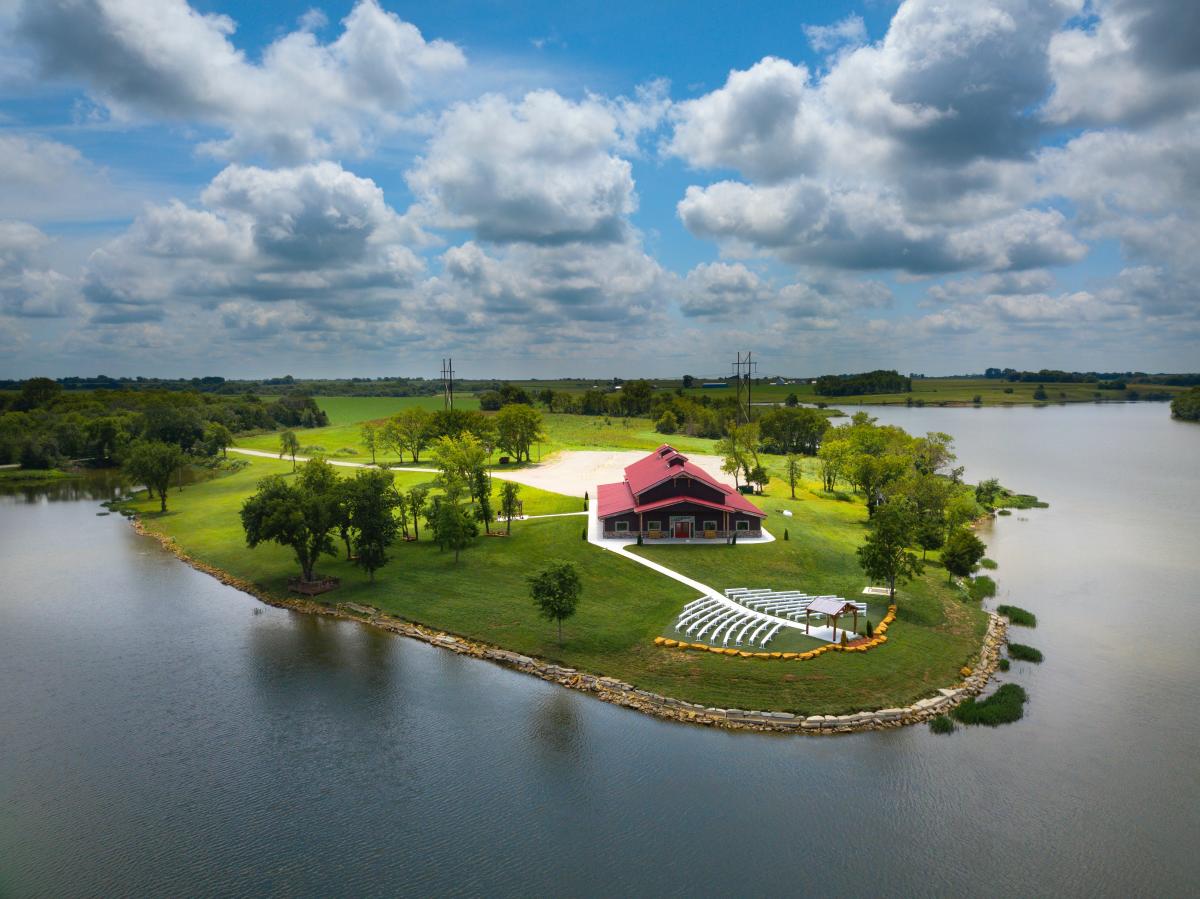 Secluded and tranquil, Willows Bend is a getaway destination on the edge of the Capital City. This wedding and event venue is located on the shores of beautiful Carbondale Lake, just 15 miles south of Topeka. Husband and wife duo Jim and Michelle Shively opened Willows Bend in May 2019, and it is their hope that with each unforgettable event they host the couple will be able to share in the beauty of the lakeside view that they love so tenderly. 
ALSO READ: 6 Places to Hang Your Hammock in Topeka
The perfect space for any event, including weddings, quinceaneras, meetings, retreats and reunions, Willows bend offers numerous amenities, supplies and simple comforts that will make your event the talk of the town.
Schedule your venue tour today!