Our friends at Topeka Civic Theatre are ready to spring into action! Rock of Ages wraps up on April 1, but there is plenty more to see!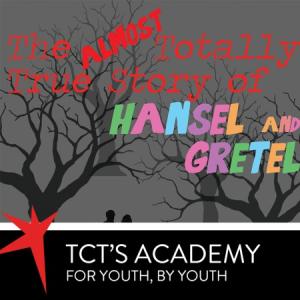 The Almost Totally True Story of Hansel and Gretel
March 31 - April 9
Pity poor Streptococcus – it should be a piece of cake for a fairy godmother to tell the story of Snow White but her wand is bent and things aren't going quite as they should. Then, to make things worse, she's interrupted by a couple of English policemen who are hot on the trail of two very devious and dangerous criminals – children who are causing no end of trouble in the forest. Their names? Hansel and Gretel! Streptococcus doesn't believe a word of it and neither do a well-behaved pair of kiddies in the audience who volunteer to help her tell Hansel and Gretel's familiar tale. But before everyone lives happily ever after, the police insist on having their say and the well-behaved kiddies aren't happy about that at all.
To Kill a Mockingbird
April 21 - May 6
Set in 1935 in racially tense Maycomb, AL, Scout, a young privileged girl, learns that "growing up" often means doing what is right, even when it comes at great cost. To Kill a Mockingbird, one of the most revered pieces of 20th century American literature, is about the power of childhood innocence, morality and justice. Harper Lee always defined the book, however, as a simple love story.
Food Truck Theatre Thursday
Join Topeka Civic Theatre and Front Door Catering for Food Truck Theatre Thursday. At 6 p.m. on April 27, enjoy $10 food truck options in addition to delicious cocktails and desserts during intermission. Reserve your seats for the show by calling the TCT box office at 785-357-5211 or reserving tickets online.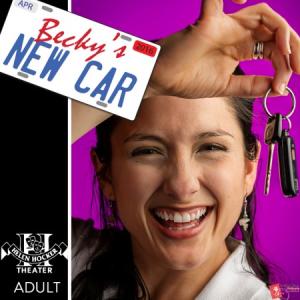 Becky's New Car
April 28 - May 12
Warning: Contains adult language and themes.
Have you ever been tempted to flee your own life? Becky Foster is caught in middle age, middle management and in a middling marriage—with no prospects for change on the horizon. Then one night a socially inept and grief-struck millionaire stumbles into the car dealership where Becky works. Becky is offered nothing short of a new life…and the audience is offered a chance to ride shotgun in a way that most plays wouldn't dare. Becky's New Car is a thoroughly original comedy with serious overtones, a devious and delightful romp down the road not taken.
*Show descriptions provided by Topeka Civic Theatre.