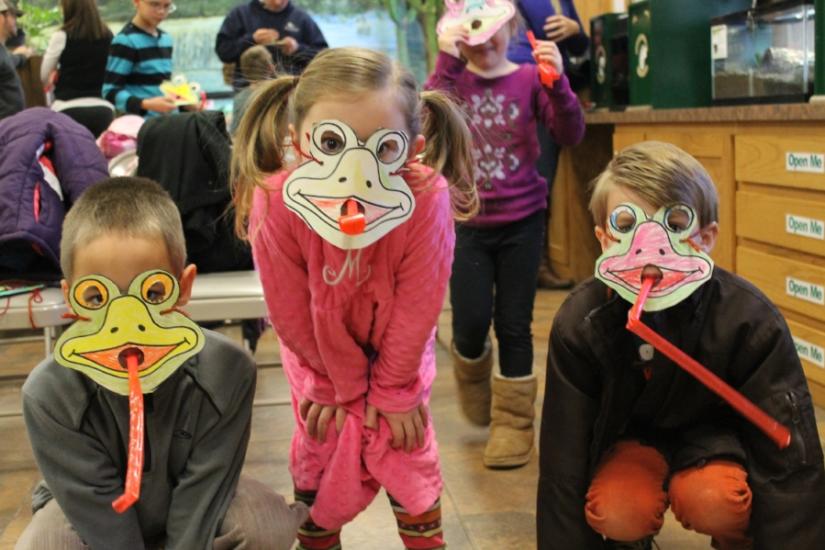 Parents, 
We're stuck inside with our kids with no end in sight. There are few places to go, few people we can see, and no one really knows what to do in such uncharted territory. As a parent of fourteen years and a teacher of sixteen years, I'm here to tell you . . . 
I DON'T REALLY KNOW EITHER! 
No one does. Life even looks different for the stay-at-home parents who have homeschooled their children for years, so we're all figuring out this time as we go. I know life looks different for everyone. Some of you have preschoolers who need more one-on-one help. Some have teenagers who are resistant. Some of you have to go to work and leave your children alone. Some of you are tackling this as single parents. Some of you have to work from home. And some of you are consumed with the harsh reality of unemployment at the moment. 
No matter your circumstance, I'm going to give you my best advice for how to balance your home life and school life with your kids during this unprecedented quarantine, and because I like lists, I am going to make one for you. 
ALSO READ: How to have Fun and Stay Sane While Social Distancing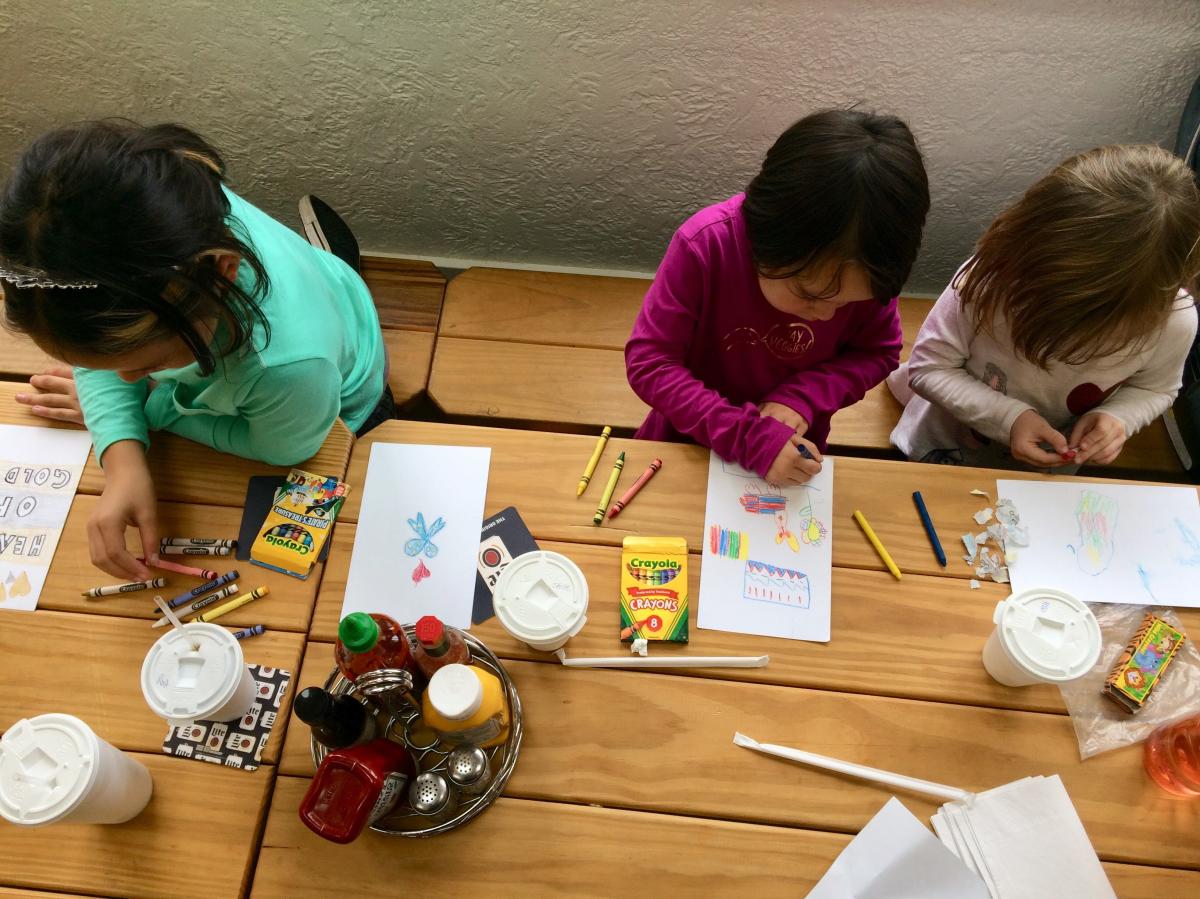 CREATE STRUCTURE 
The most important thing you can do is implement daily expectations and create structure. Think about your child's life at school. There is a set schedule for everything--when they have to arrive, when they eat, when they play, and when they learn each subject. 
If you don't have structure, it's easy to waste the day away, and before you know it, it's time for bed with little accomplished. It's okay to take a day off here and there, but being consecutively unproductive can affect your mental health. 
My kids are twelve and fourteen, so they're pretty independent. Each morning they're given a to-do list. They are allowed to do what's on their list in any order they please, but they are not allowed to get on a screen until everything on their list is completed. 
Sample To-Do List 
 

Mon

Tues

Wed

Thurs

Fri

Do your homework from school 

 
 
 
 
 

Do a 30-minute exercise

 
 
 
 
 

Spend an hour outside

 
 
 
 
 

Pick up room 

 
 
 
 
 

Practice instrument

 
 
 
 
 

Make something (sew, life hack, etc.)

 
 
 
 
 

Watch a documentary 

 
 
 
 
 

Organize a drawer, room, or closet (ask a parent) 

 
 
 
 
 

Whatever chores need done - (ask a parent)

(dishes, laundry, dust, clean bathroom, etc.) 

 
 
 
 
 

3X/Week to something with Mom/Dad/Both

(play a game, bike ride, walk, date, etc.)

 
 
 
 
 
If you have younger kids or you just crave a more specific structure, try following this sample schedule and adapt it to what fits best for your family: 
Sample Weekday Schedule
Time

Activity

Ideas

7:00-8:00 AM

Morning Routine

Brush teeth, shower, eat breakfast, watch news

8:00-8:30 AM

Family Time

Read together, discuss schedules, go on a walk

8:30-10:00 AM

Academic Time

Do homework from school

OR: engage in an educational activity (see #9 for ideas)

10:00-11:00 AM

Creative/Craft Time

Sidewalk chalk, bake, sew, legos, make a tent, practice instrument, paint, puzzles, draw, playdough

11:00-11:30 AM

Pick up room, unload dishwasher, take out trash, sweep, mop, dust, clean toilets, laundry, vacuum

11:30 AM-12:30 PM

Lunch/Dishes

Take this opportunity to teach your kids how to cook. Find some recipes on Pinterest or watch a tutorial on YouTube. Then have the kids take turns washing the dishes.

12:30-1:30 PM

Outside Time

Go on a walk/run, shoot baskets, swing, walk the dog, ride bikes, play tag, blow bubbles, sidewalk chalk, rollerblade 

1:30-3:00 PM

Academic Time Part II

Do homework from school

OR: engage in an educational activity (see #9 for ideas)

3:00-4:00 PM

Deep Clean/Organize

Organize a draw/closet/room, clean vents, wash windows, organize garage, purge old clothes, clean refrigerator

4:00-5:00 PM

Free Time

Allow phones, video games, TV, or whatever they choose

5:00-6:00 PM

Dinner

If you're able, support local businesses by picking up a to go order

6:00-7:30 PM

Family Time

Play a game together, FaceTime with family members, go through old pictures or family videos, have a dance party, bake a dessert, watch a movie, read a book together (or listen to an audiobook) 

7:30-Bedtime

Free Time

Allow Phones, video games, TV, or whatever they choose
LIMIT SCREEN TIME
If your child has a cell phone, that should be out of sight most of the day (unless it's used for a specific academic activity or they listen to music while they work). This would be expected at most schools. Also, excessive screen time is linked to anxiety and depression for kids/teens. It's important that with this extra free time, we limit the screen time at home.  
Our kids are not allowed to have screen time until they've completed everything on their list for the day. Keep in mind, though, that your child was used to interacting with their friends in class, in between classes, at lunch, etc. It might be a little difficult to wait until the afternoon to engage with their buddies since they can't see them in person. Provide little breaks during the day where they can check in with their pals. Older kids may also need to work with a classmate to get help on assignments. Have designated times for them to FaceTime or use Zoom.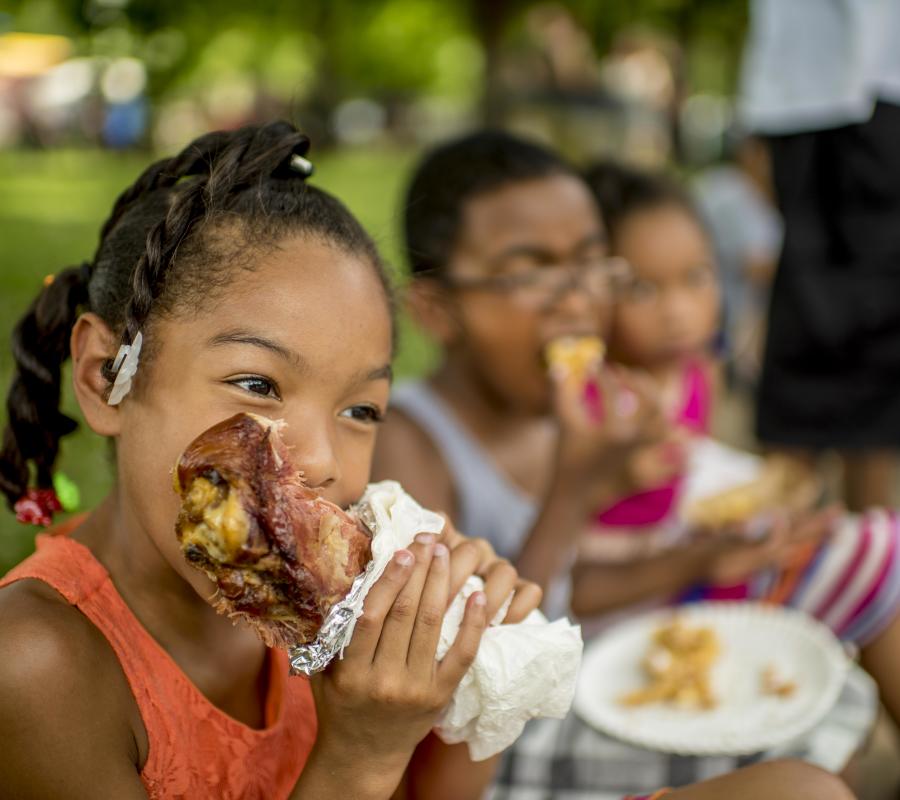 PROVIDE INCENTIVES
Some kids may give you major pushback during this time. Provide each child with incentives that will make them more motivated to stay focused and positive. Give them several options to choose from. If they stay positive or get their work done by a certain time let them choose to: 
Go to bed an hour later
Sleep in the next day
Remove something from their chore list the next day
Have extra free time the next day
Choose the next day's meal 
GET YOUR HOUSE IN SHAPE
While we're stuck at home, take this opportunity to get your house in tip top shape. Having a clean house can relieve stress and anxiety. Have the family pitch in and tackle something each day. Click here to see a list of all those deep cleaning and decluttering needs we don't always think about.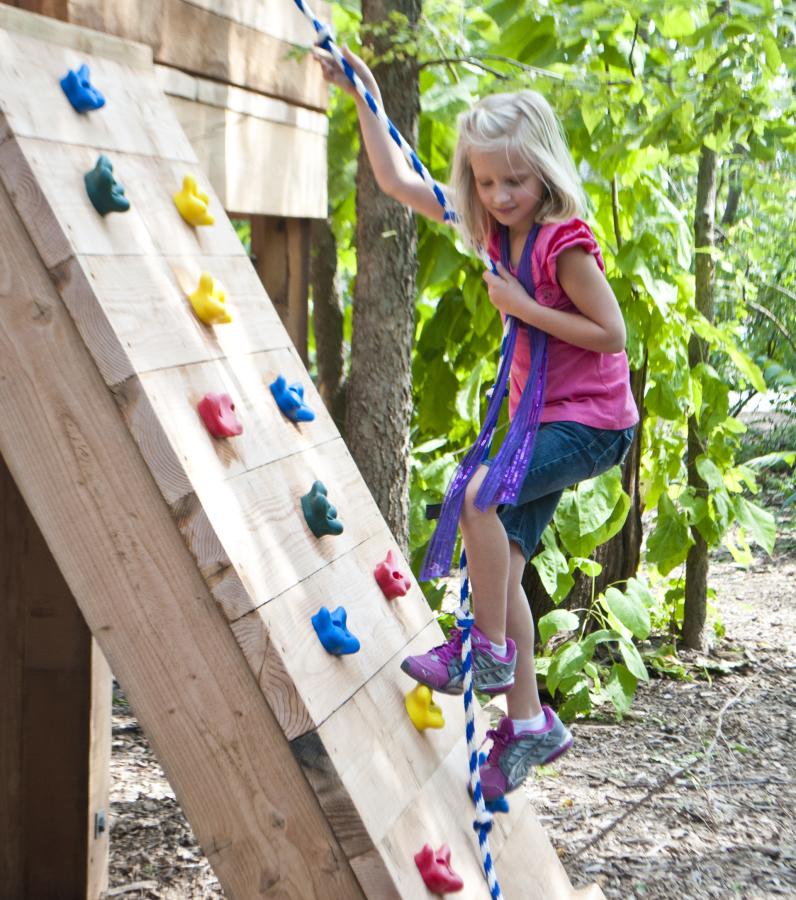 GET OUTSIDE
Make sure to get outside every single day. Being outside can also lower your stress and anxiety, boost your memory, boost your immune system, give you doses of vitamin D and more. Your family could go for a walk/run, ride bikes, hike, or just simply sit.
If you can't get outside, make sure your kids keep moving. A lot of local martial arts and yoga studios are offering classes online. 
JOURNAL
No one in our lifetime has seen a pandemic like this. It's something we will tell our grandchildren about. Set a time for the whole family to document what they did and how they feel each day. This will be awesome to look back on decades from now. For kids who can't write yet, have them talk it out and write it down yourself. For younger grade school children, this is a great activity to have them practice their penmanship, spelling, and organization.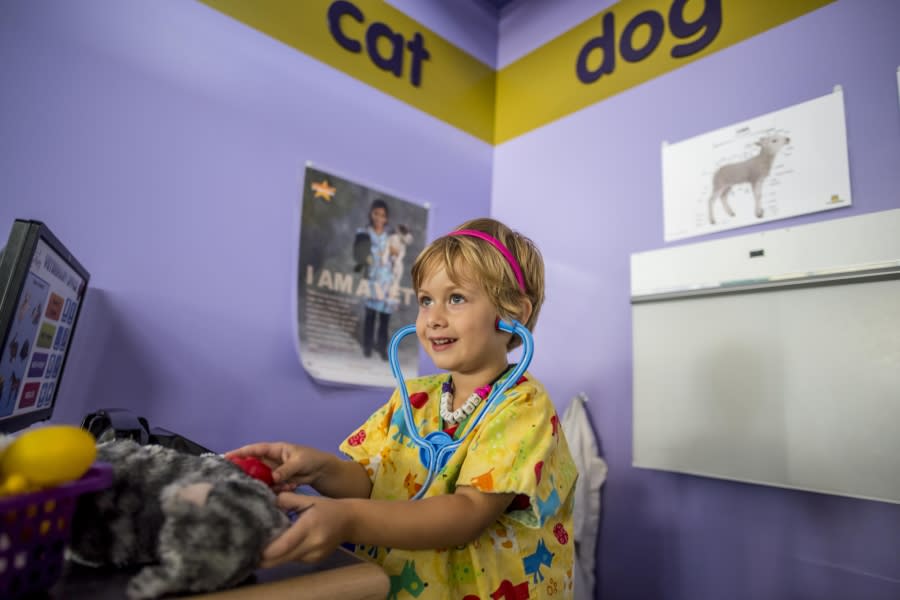 DRESS UP
It can be tempting to stay in your pajamas all day during this time. However, to keep some normalcy in your lives, encourage the family to get dressed in regular clothes for the day, or maybe just for dinnertime. 
TEACH LIFE SKILLS
Go beyond helping your child diagram sentences or learn quadratic equations. Take some time each day to teach them some life skills: 
Cook
Change a tire
Clean
Do laundry
Balance a budget
Mow the lawn
Iron
Tie a necktie 
Sew on a button 
Use a hammer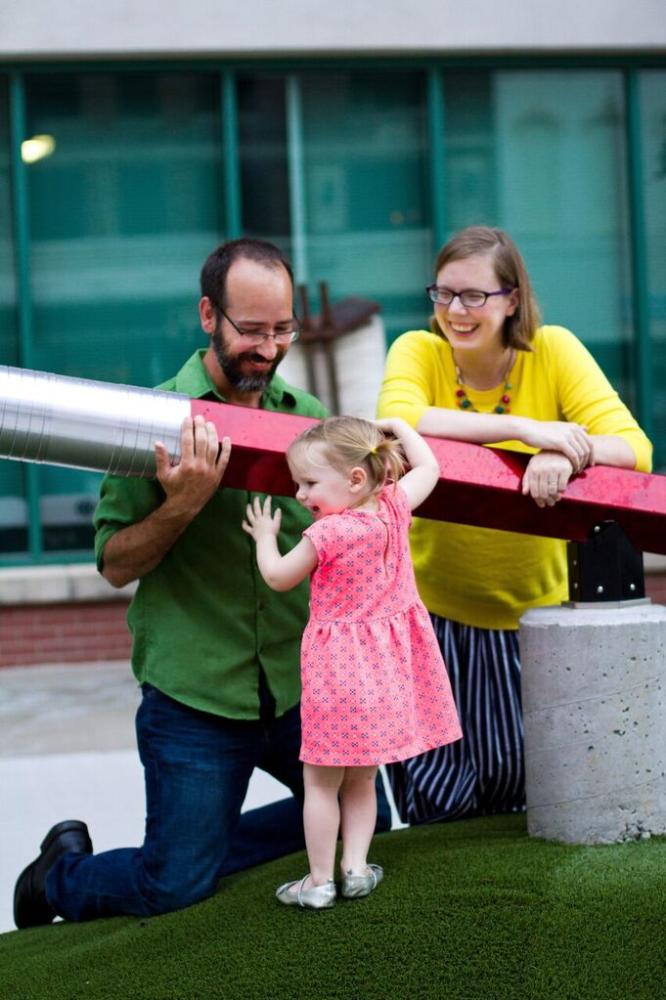 USE EDUCATIONAL RESOURCES
If your child hasn't received homework from their school yet, have them engage in learning opportunities. Here's a list of ideas and helpful websites to use. 
Have Them Read
Have your child read a certain amount of time or pages each day. Even though the library is closed, you can download eBooks or listen to audiobooks. One of my favorite resources is hoopla--use your library card number to "check out" audiobooks to listen to for free! If you prefer a hard copy of a book, check with your school's library. They might be able to check out books for you. Of course, if you have the means, stimulate the economy by buying books from a local bookstore like Round Table Bookstore, Paper June, or Dean's Half Price Books. 
Have Them Write
In addition to journaling each day, have your child summarize what they read for the day. Set the length requirements based on their age (from one sentence to one page). Check over their writing and have them fix parts of concern (spelling, penmanship, organization, etc.).
Spelling City
Spelling City is an amazing free website to help your child with spelling. Plug in their spelling lists and the website generates spelling games with those words and will even quiz your kids!  If you don't have spelling lists right now, look at what your child misspells from their daily writings and make your own list. 
Free Rice
Free Rice is an educational website that can test you on vocabulary, math, geography, science, foreign languages, and more! The best part is, for every question you guess correctly, the organization donates ten grains of rice to a third-world country. That may not sound like a lot, but if you play for a while, your rice bowls add up. I make my kids play until they have accumulated at least five-hundred grains of rice. Make sure you set up an account (it's free), otherwise the rice is not donated. 
Cool Math Games 
Cool Math Games is just that--a website where kids can play cool games about math. It's so fun, your kids will feel like they're just playing a video game, but they'll be doing math problems the entire time. 
Virtual Tours of Museums
Click here for a link that will allow you to take a virtual tour of twelve famous museums.  
Watch Documentaries 
There are endless documentaries you can watch through Hulu, Netflix, YouTube, Apple TV, and more. Beyond documentaries, there are great shows like How It's Made, Mythbusters, or The Magic School Bus.  Not sure what to have them watch? Consider the following:
What has your child studied this year or what are they supposed to study the rest of the year? Watch a documentary about those topics to bring them to life. 
Are you traveling anywhere this summer? Watch a documentary about those places so your child has a better appreciation and understanding before they visit. 
What are your child's interests? Have them watch a documentary on dinosaurs, mythology, Shakespeare, or the history of basket weaving. Then they can be even more knowledgeable on the topic. 
What subjects are a struggle for your child? Have them watch documentaries on those subjects as well so it will be easier for them to understand.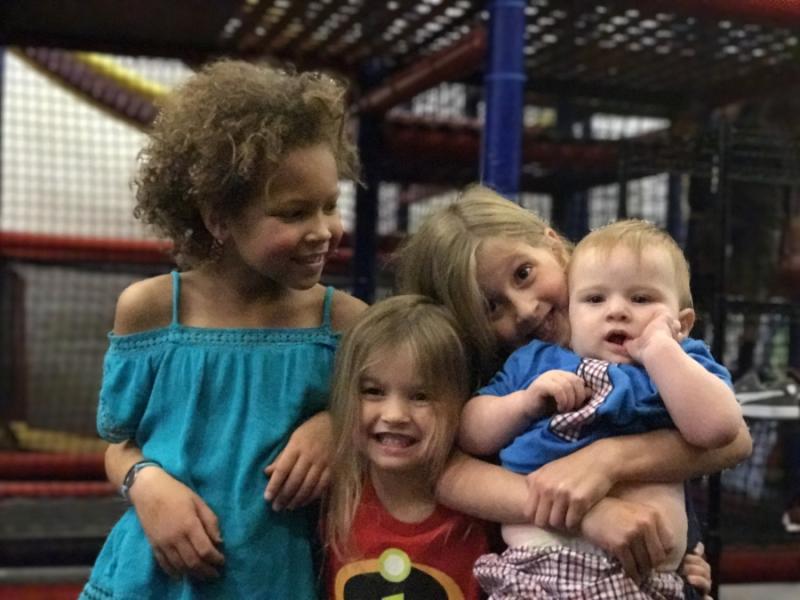 HAVE FUN
Most importantly, try to have fun with each other during this unusual and stressful time. Try to be flexible and not too tough on your kids. This is something that's different for all of us, and we're all learning as we go. Take this time to really engage with your children on what they're learning. Talk with them and ask thought provoking questions. Do science experiments, go camping, get messy, be goofy, play games, and laugh a lot. 
Hopefully you can look back on these historical days and have some fond memories.