If you consider yourself a foodie and are in the Topeka area this weekend, you'll be at this Saturday's CoreFirst Bank & Trust Rock & Food Trucks Fest. It's just that simple. Not only will there be awesome tunes, there will be delectable, Instragramable food options a-plenty! But not all food is created equal, and this event offers a unique opportunity to experience off-menu items from some of your favorite food trucks, restaurants and catering companies. And because we know your time is valuable, we've compiled our top three list of the very best.
Let's dig in. 
ALSO READ: Food, Beer and More in Top City!
Bobby's Food Co. - Bobby's Cajun Gumbo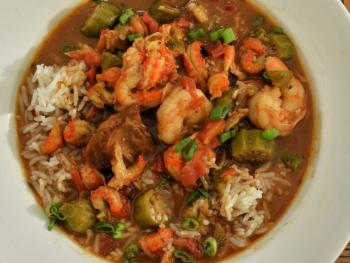 Bobby starts this dish by sauteing okra and the Cajun Holy Trinity of celery, garlic and bell pepper, then he adds in grilled chicken, Andouille sausage, shrimp and crawfish. The dish is completed with a freshly-made rich brown roux, ladled over jasmine rice and garnished with parsley - all for $14 a plate. Talk about Southern hospitality! 
The Pennant - Andy's Stoopid Salad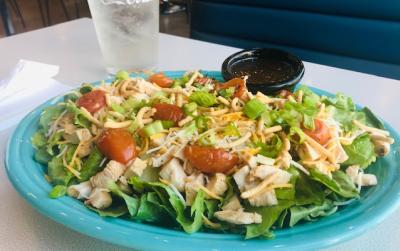 Known for their gourmet bar food, The Pennant is known for its unique takes on classic American cuisine. Take this special off-menu item only available at Rock & Food Trucks. Andy's Stoopid Salad is an Asian inspired chicken salad with romaine lettuce, chow mein noodles, chicken, chives, tomatoes, shredded Monterrey jack cheese, a house made tamarind balsamic dressing. This healthy, hardy salad is priced at $12 for the full-sized option and $7 for the half-size.
Other new menu items include:
D'no's Mac Bites - These Mac Bites tossed in buffalo sauce served with a side of bleu cheese; $9 a plate. 
Summer Brew -  A Vodka, Lemonade, and Bell's Oberon (American Wheat Ale) cocktail . 16 oz; $5 a glass. 
The Blue Lagoon - A fishbowl style cocktail, rum based, with Swedish Fish and Nerds, serves 4-8 guests; $45 a bowl. 
Front Door Catering - Lobster Rolls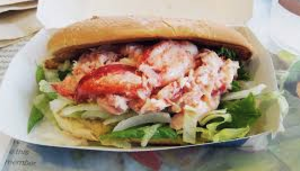 You love their barbecue, but are you ready for Front Door Catering's newest creation? It is a real Maine lobster with a mayonnaise dressing, celery, onions and a hint of Tabasco sauce served on a bun with a bed of spring lettuce. This seafood delight is only $10 a plate. 
For even more foodie-centric events, check out Topeka 365. Looking for more restaurants in the area to explore? Visit our Restaurants page!