See bands Skillet and for KING & COUNTRY in Topeka this Saturday, April 14 at the Kansas Expocentre. Topeka is the third stop in the bands' joy. UNLEASHED Tour, which will take them throughout the Midwest and southern United States. The tour marks the second time the two Christian music groups have taken the stage together since 2015.
Where can I grab a bite to eat in Topeka before the concert?
What are my hotel options in Topeka?
For those unfamiliar with either band, Skillet and for KING & COUNTRY together offer a diverse blend of Nuevo Christian Music.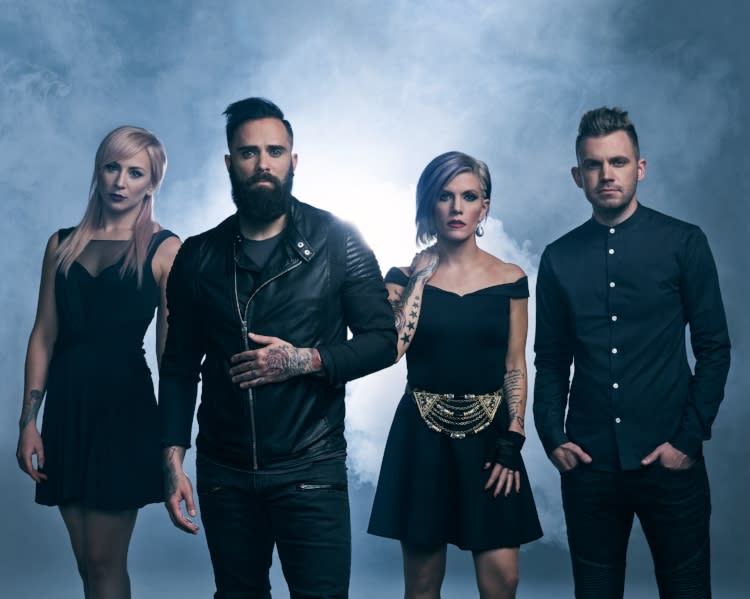 Skillet
Hailing from Memphis, Tennessee, Skillet is defined by their hard rock sound and the serious subject matter in their songs, many of which try to reach out to those dealing with depression or practicing self-harm. The band got its start in 1996 and has released 10 albums, including their 2009 album Awake which went double platinum. Current bandmates include Seth Morrison, Jen Ledger, and couple Korey and John Cooper (original member and founder). 
Skillet's music has been recognized by the Grammy Awards, the GMA Dove Awards and the Billboard Music Awards. Popular singles include "Monster," "Feel Invincible" and "Rebirth."
What's is there to do in Topeka the day of the concert?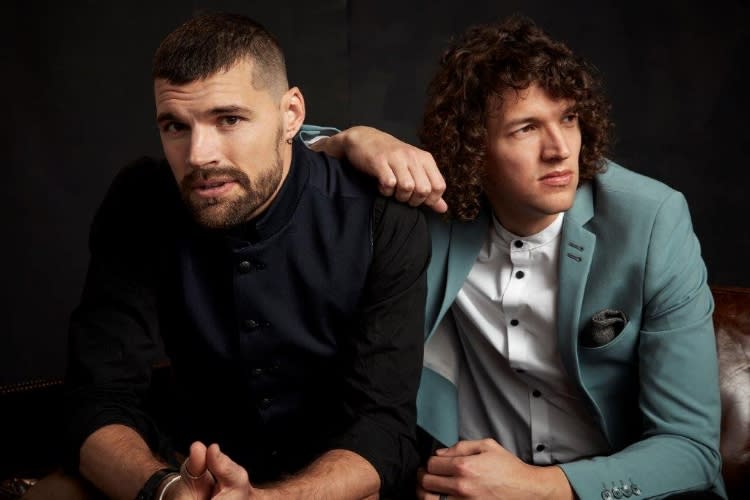 for KING & COUNTRY
This duo is comprised of brothers Luke and Joel. As children the Smallbones moved with their parents and five other siblings from Australian to the U.S. The Christian family bonded over music - both their father and sister, Rebecca St. James, have backgrounds in the music industry. Having toured with their sister for numerous years, Luke and Joel went on to collaborate to create their own music and formed the band for KING & COUNTRY in 2011. Based out of Nashville, the band pairs an alternative inspirational sound with sweeping instrumentals. Utilizing a 43-piece band, lasers, lights and other theatrics, Luke and Joel also convey an onstage presence that is both grand and dramatic.
for KING & COUNTRY received two awards at the 2015 Grammys: Best Contemporary Christian Music Album for Run Wild. Live Free. Love Strong. and Best Contemporary Christian Music Performance/Song for "Messengers," featuring Lecrae. Best-known singles include "Shoulder," "Fix My Eyes" and "Proof of Your Love."
Jen Ledger
You don't want to miss this opening act! Be among the first to hear Skillet drummer Jen Ledger debut music from her new solo album, Ledger, produced by Atlantic Records. If the first single release on YouTube, "Not Dead Yet," is any indication, the album will most likely incorporate Jen's flair for slick vocals and fast-paced, rock rhythms. 
Purchase your tickets for the joy.UNLEASHED Tour here.