Tell me if this has ever happened to you. You're on the town with friends, shopping, exploring, and it happens. The hunger has snuck up on you. And this is no ordinary hunger - it's the often savage and always merciless sugar craving.
If you're suffering from this cruel, cruel affliction, it is our professional opinion that you should treat yourself to the Sweet Treat Downtown Walking Tour. 
Sample many of the city's favorite local sweet treats while you explore the Downtown!
This self-guided walking tour covers several local downtown shops and eateries in a little over a half a mile, so wear some comfy shoes and come hungry! 
Want to know how many of these places are gluten-free, vegetarian, or vegan?
Visit this blog.
THE TOUR WILL BEGIN AT
Shana Cake
Enjoy one of Shana Cake's homemade baked goods; these include pastries, cupcakes, breads, dinner rolls and more. We recommend The Caleb, a vanilla cupcake with vanilla frosting - can't beat a classic! 
Fun Fact: All products contain absolutely no gluten, wheat, soy, dairy, corn, nuts, tree nuts, GMOs, artificial flavorings/colors or preservatives! Need an egg-free or vegan alternative? Fear not! Shana Cake can custom make most all their products to suit your food needs.
435 S Kansas Ave., Topeka, KS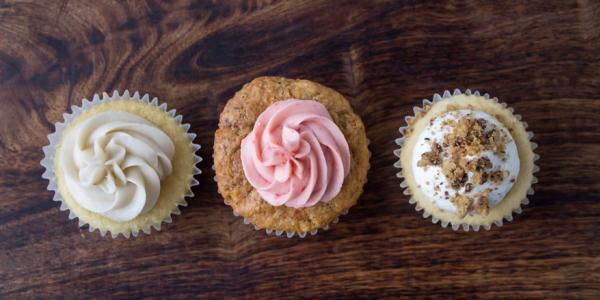 Classic Bean Downtown
Sample Classic Bean's decadent tiramisu with a cup of their House Blend. Classic Bean offers a calming atmosphere, full of quiet alt-charm. This is a great place to bring your laptop or a good book while you enjoy a meal and a beverage.
Fun Fact: The Classic Bean Downtown has an event space located above the restaurant, which can accommodate up to 40 people - perfect for parties and larger meetings!
722 S. Kansas Ave., Topeka, KS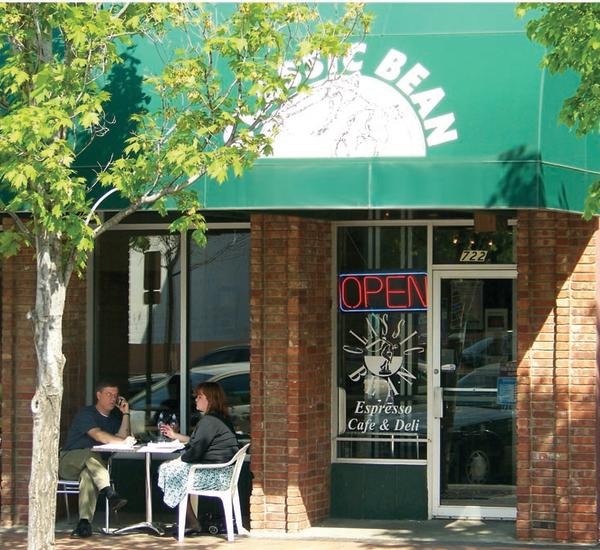 Hazel Hill Chocolate Traditions
Sample any of Hazel Hill's confectionary masterpieces. Located right next door to the Classic Bean, the little shop offers everything from chocolate covered bacon (both milk and dark) to their own in-house made chocolate bars, Single Origin Chocolate. Whatever you chocolate persuasion, we think you can never go wrong with a candied apple, dipped in decadent amber or (in the case of the picture below) ivory deliciousness.  
Fun Fact: Hazel Hill is currently the only chocolatier in Kansas utilizing heirloom cacao to make chocolate. Their Single Origin Chocolate is sourced from Venezuela, Madagascar and Vietnam, and is made from three simple ingredients: raw cacao, cocoa butter and sugar. 
724 S Kansas Ave, Topeka, KS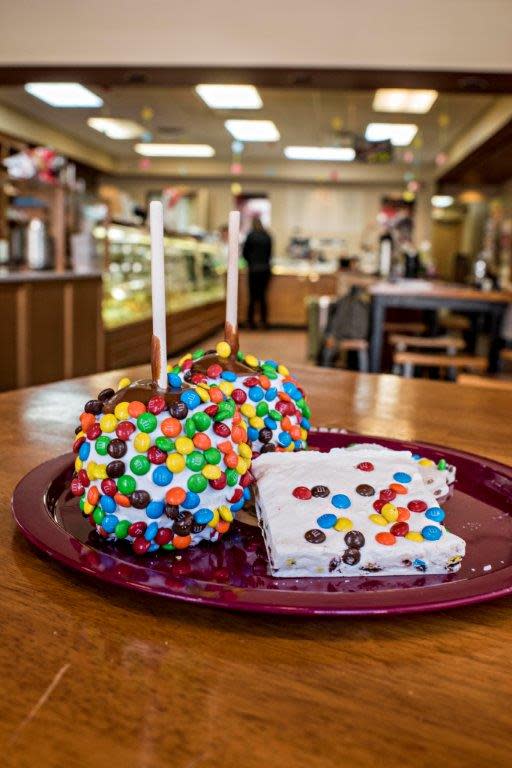 Cashmere Popcorn
If you're fond of a kick of spice with your sweet treats, try a bag of Cashmere's Caramel Cayenne Popcorn. This gourmet popcorn maker offers a unique and tasty treat to many Topekans throughout the area and its quaint storefront brings an old world loveliness to the Downtown.  
Fun Fact: Are you looking for unique goodies for your wedding? Look no further than Cashmere Popcorn. Cashmere will help you craft your own popcorn bar, personalized favor bags, bridal party thank you gifts.  
728 S Kansas Ave, Topeka, KS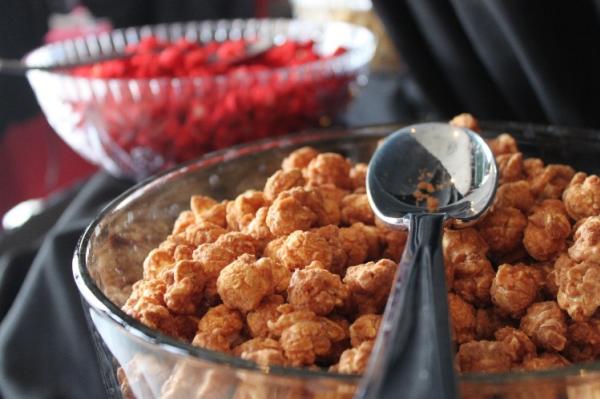 Juli's Coffee & Bistro
Need a caffeine boost? Make a left off of 8th and Kansas and make your way to Juli's, a quirky little coffee house with a lot of charm. Ask for an Irish Cream and Raspberry Latte - all the flavor of a raspberry creme brulee paired with all the caffeine you need to get you through your day!
Fun Fact: Located inside the historic Thacher/GIZMO Building on 8th Street between Kansas Avenue and Quincy, Juli's shares the space with several local businesses, including GIZMO Films, Freedom Fotografix and Prairie Glass Studios. Feel free to stop by these establishments as you enjoy your latte.
110 SE 8th Ave, Topeka, KS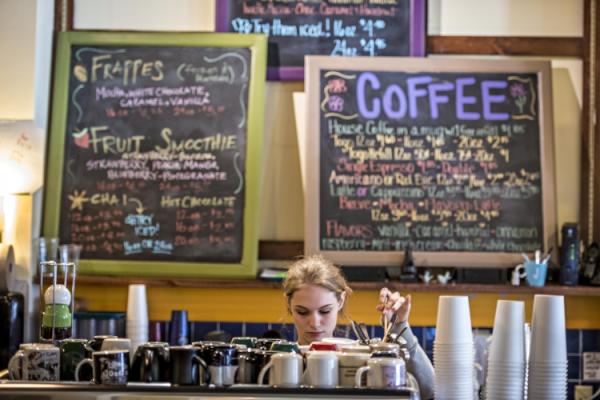 Moburts
This specialty spice store provides a little bit of everything in the way of gourmet pleasures: dried herbs, spices, olive oils, vinaigrettes and more. One thing is for certain if the decorative store front doesn't lure you in, the store's aroma will. While you peruse the herbs and spices, enjoy the crystalized ginger and make sure to sample the strawberry vinaigrette - it's got a sweet zing!
Fun Fact: Owners and operators, Al and Mary Jo Struttman, started their deep dive into specialty recipes as a result of their daughter's food allergies. Whilst dabbling in Thai cooking, they started making their own spice blends from home. The Struttmans opened their first storefront in 2012. In addition to its specialty goods, Moburts offers a wide variety of recipes and cooking classes.
820 S Kansas Ave, Topeka, KS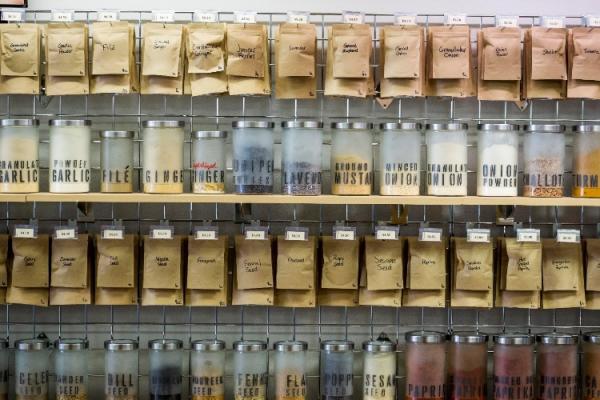 The Pennant
Savor one of The Pennant's Praline Delight Shakes. A fun fact about this dessert, it is made with chocolate from Hazel Hill and popcorn from Cashmere Popcorn. Just an example of how The Pennant like to keep it in the Downtown family!
Fun Fact: The Pennant takes its namesake from the Pennant Cafeteria. Previously housed on the second floor of what is now The Pennant, the Pennant Cafeteria was part of the Topeka community for nearly 30 years. The cafeteria was known well throughout the community for its delectable food, all of which was made-from-scratch, and its all-female staff. 
915 S Kansas Ave, Topeka, KS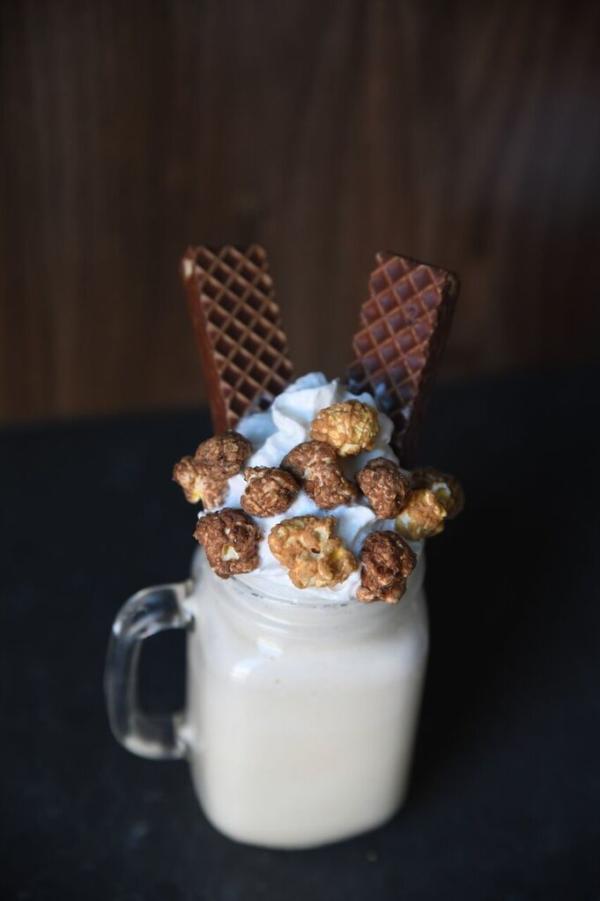 Hungry for more? Search for more outstanding local eats here!
And be sure to check out our restaurant guide for your next big night out on the town!