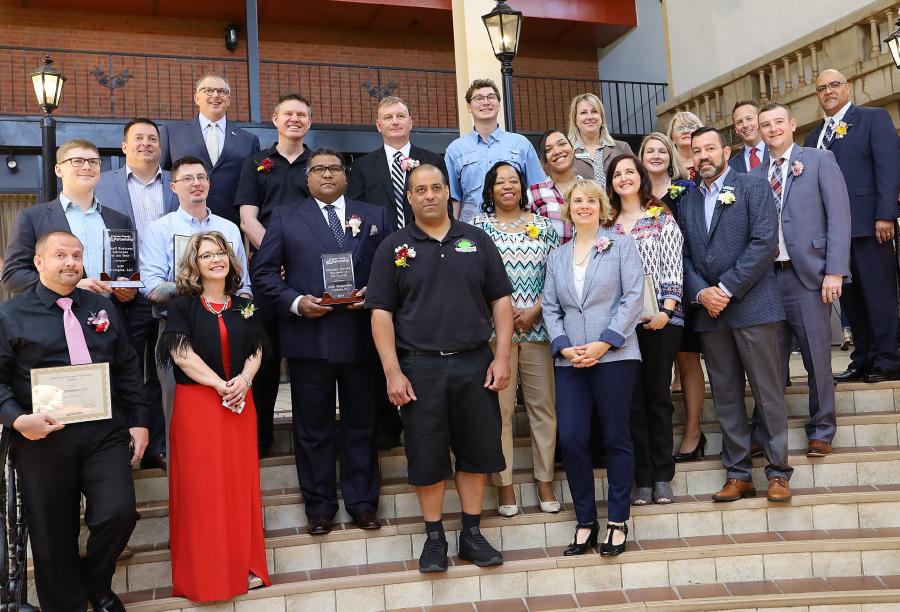 The Greater Topeka Partnership is happy to announce the winners of the 2019 Small Business Awards! 
This year we recognized local businesses, a nonprofit agency, an entrepreneur and a small business advocate for their outstanding achievements and contributions to the Topeka & Shawnee County community.
Emerging Entrepreneur
Curb Appeal Power Wash: Jake Taylor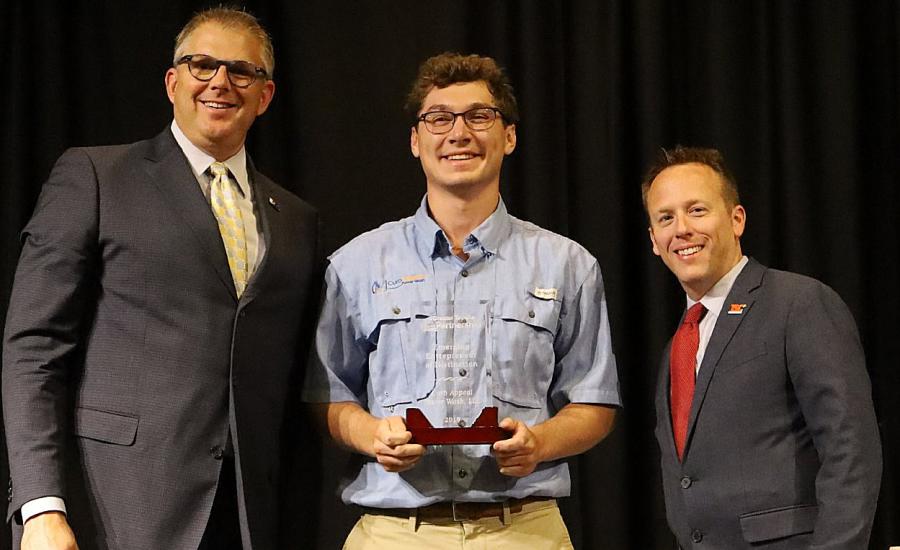 Curb Appeal Power Wash began in September 2016. Their mission is to help encourage family fun time by providing and promoting a clean and sanitized environment. The provide park and playground washing and sanitation along with graffiti clean up, to make family play time a fun and enjoyable experience. The community is then shown the results with social media video tours hosted by their nine year old son, Alex. 
Learn more about Curb Appeal here!
Non-profit of Distinction
Boys & Girls Club of Topeka: Dawn McWilliams, CEO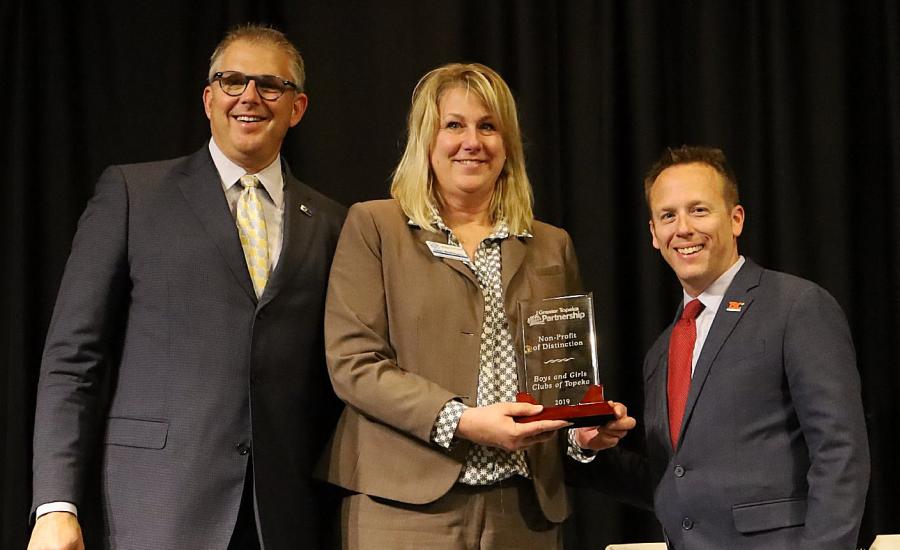 Boys & Girls Club of Topeka's (BGCT) mission is to enable all young people, especially those who need us most, to reach their full potential as productive, caring, responsible citizens. BGCT was established in 1956 to serve boys of every cultural background between the ages of 7 and 19. Their services were held in teh Washington School until a capital campaign was conducted in the late 60s to build the current site at 27th and Adams.
Learn more about BGCT here!
Minority Business of Distinction
Cortez Transportation Company, Inc.: Carlos Cortez, Owner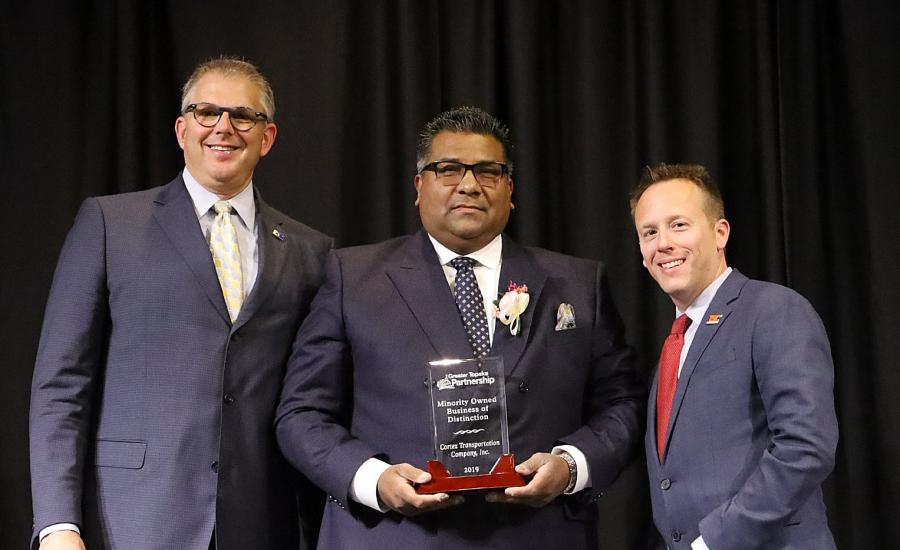 Cortez Transportation Company, Inc. has been in business for 14 years and includes 22 employees and a fleet of 13 vehicles. Establishing a solid reputation with members of the National Limousine Association has allowed them to partner with other transportation companies in our area to provide their clients service when their fleet is not available. They remain as flexible as they possibly can when working with clients' needs, even accommodating changes on the day of service when able. 
Learn more about Cortez Transportation Company here!
Women Owned Business of Distinction
Prairie Glass Studio: Kymm Ledbetter, Owner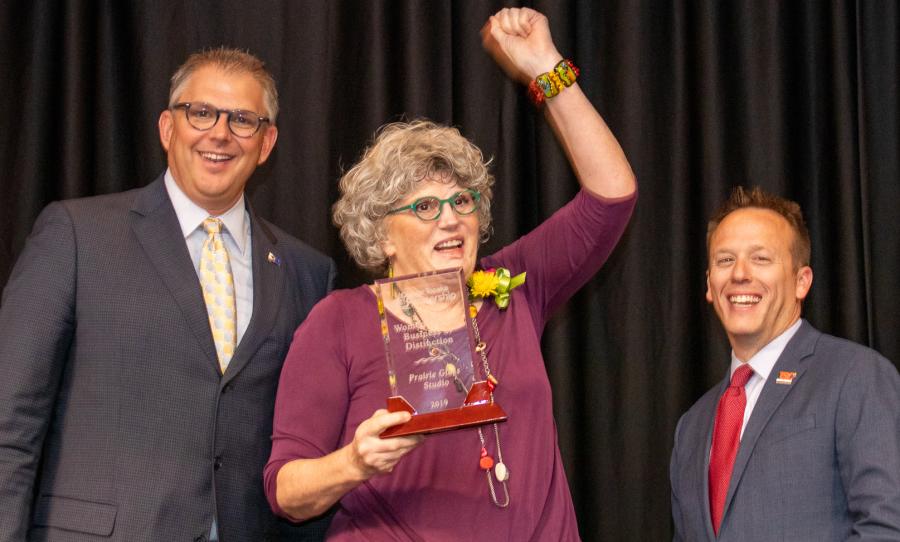 Prairie Glass Studio is a women-owed small business. Kymm, the artist-designer-owner, and her talented team of staff and apprentices create by hand each piece sold in the shop. The Studio's 2,500 square feet of space exude energy and creativity. In addition to distinctive fused glass pieces, unique experiences are also available at Prairie Glass Studio. Individuals and group participate in classes at the Studio, which also serves as a venue for social gatherings, parties, team building sessions and other gathering where participants creation their own glass art pieces. 
Learn more about Prairie Glass here!
Small Business Advocate
AIM Strategies: Cody Foster (Not pictured)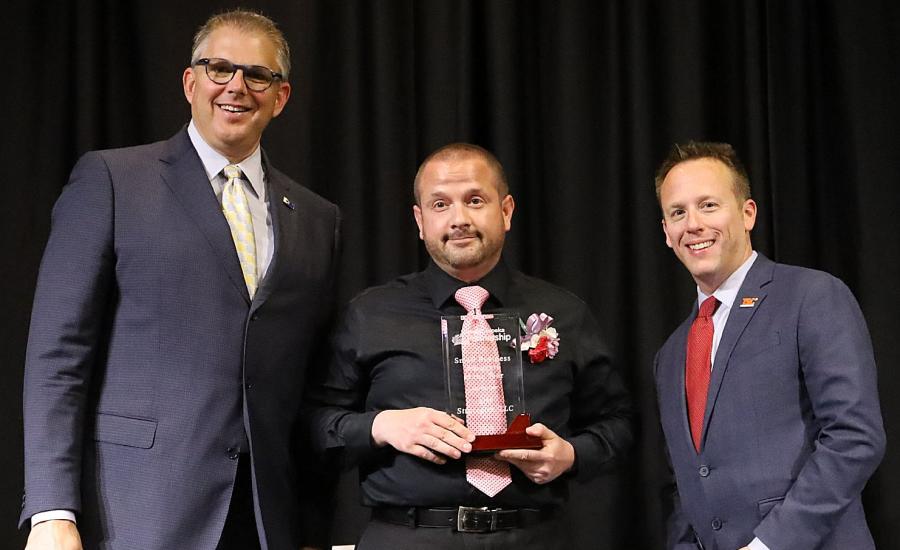 Cody Foster, a successful entrepreneur and one of the three co-founders of Advisors Excel, started AIM Strategies in 2015 as the private entity for his interests. Passionate about Topeka, Cody saw the opportunity to have a positive impact in the revitalization of Downtown Topeka. Cyrus Hotel would be a catalyst to change the perspective of Downtown Topeka and what is possible for the community. The Pennant and Iron Rail Brewing grew from the fruit of the Cyrus tree, and today there is more development forthcoming. 
Learn more about AIM Strategies here!
Innovation - Stevenson Company Inc.
Joe Pennington, Owner
 
Stevenson Company was founded in 1952 in a former stable, though the facilities have been updated since then they have remained at the same location. They have expanded a total of 15,500 square feet and equipped it with state-of-the-art metalworking equipment. Their work with spiral chutes began when a customer was looking to reduce breakage of their product. Craftsmen familiar with grain conveyors created a prototype chute, an adaption that went gangbusters. 
Learn more about Stevenson Company here!
Capital City Business of Distinction
Hazel Hill Chocolate: Nick & Terry Xidis (Terry not pictured)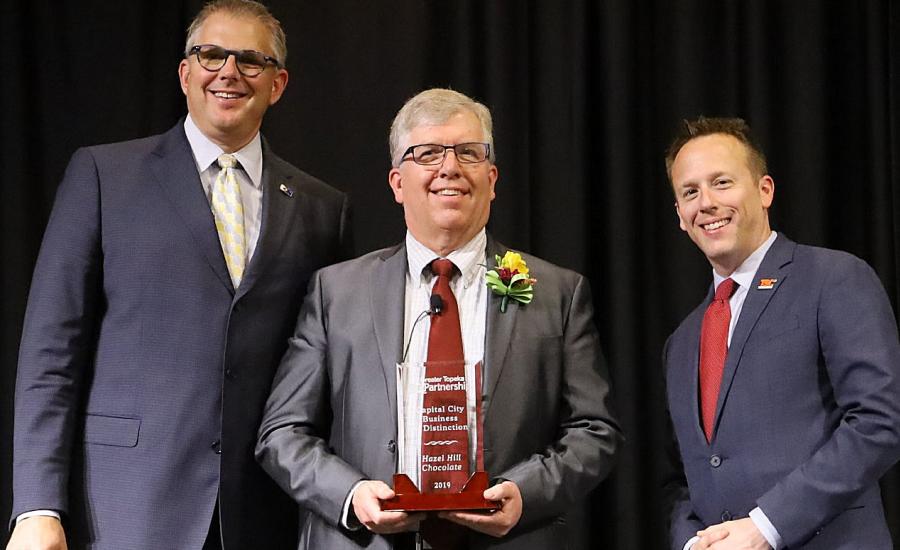 Hazel Hill Chocolate was launced on March 17, 2005. Motivated by contributing to a great downtown neighborhood, Nick and Terry Xidis decided to take open their business at 724 S Kansas Avenue. With branding and location set, the couple dipped deep into savings to finance the construction and initial startup of the new company. The company has been blessed with a supportive community and loyal customers. Hazel Hill is based on the family tradition of making quality products in small batches with simple ingredients. 
Learn more about Hazel Hill here!
Three cheers to this year's winners! For more great events like this, check out the GTP's event page!