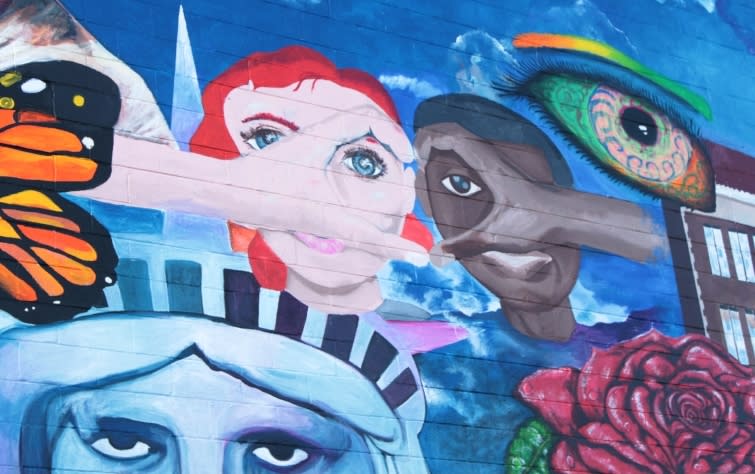 Brown V. Board Mural was a triumph of the Topeka art community. Artist Michael Toombs directed the painting of the 130' x 30' wall along with a team of artists and thousands of members of the community, completing the piece in the summer of 2018. Located across from the Brown v. Board of Education Historic Site at 1515 SE Monroe Street, the mural conveys themes of diversity, equality, inclusion and justice. And if you look closely you'll see famous quotes, notable civic activists and impactful messages that reflect diversity and inclusion. 
Take a closer look and you'll find meaning, even in the smallest images.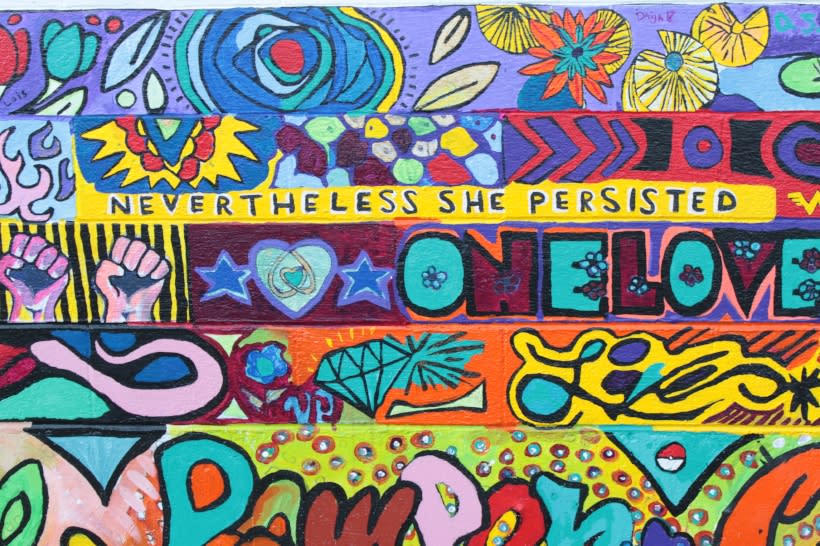 The expression adopted by the Feminist movement takes center stage in this small part of the mural fittingly surrounded by "one love" and the raised fist, a symbol of solidarity and support.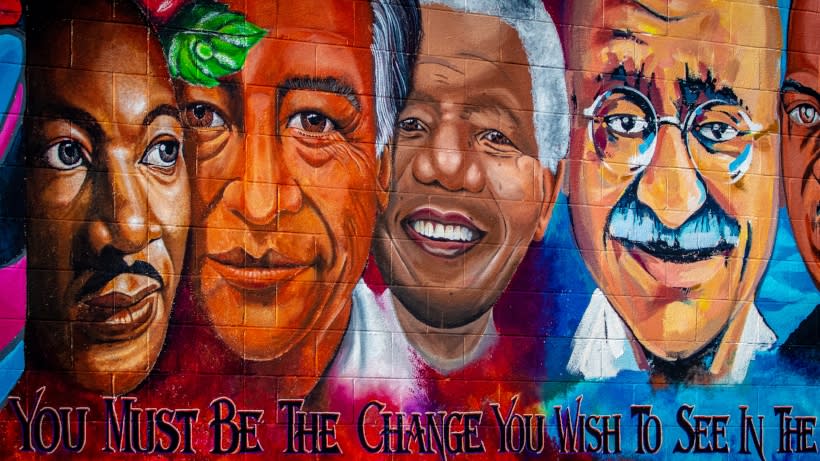 Undoubtedly, Gandhi's quote, "You must be the change you wish to see in the world," is reflected in the lives of the leaders displayed above it, each one a symbol for peace, equality and unity.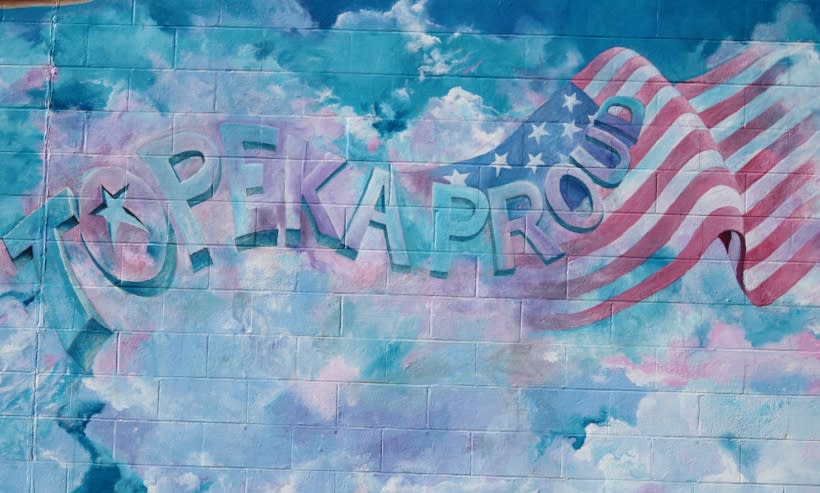 What kind of visitors bureau would we be if we didn't include a little Topeka pride?

A subtle but meaningful update to the well-known line from the Declaration of Independence.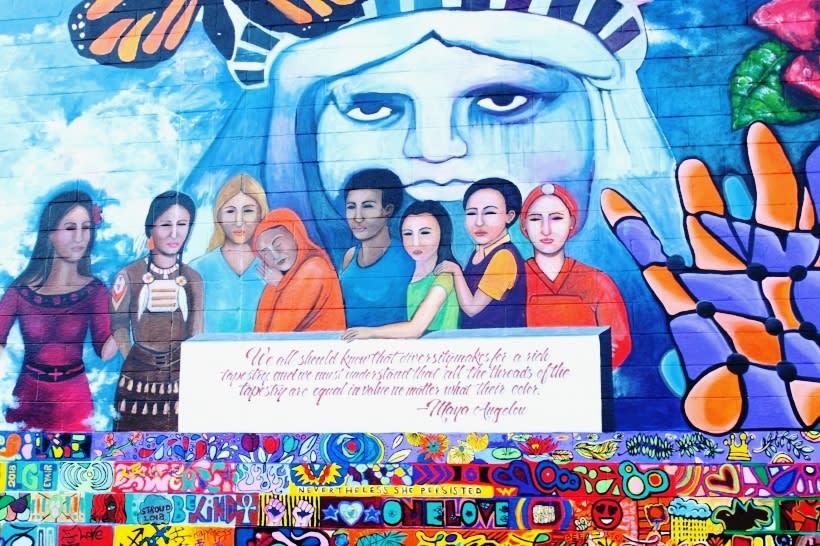 Maya Angelou wrote that, "We all should know that diversity makes for a rich tapestry, and we must understand that all the threads of the tapestry are equal in value no matter their color." Above this quote featured on the mural are 8 young people from differing ethnic backgrounds, embracing one another intimately.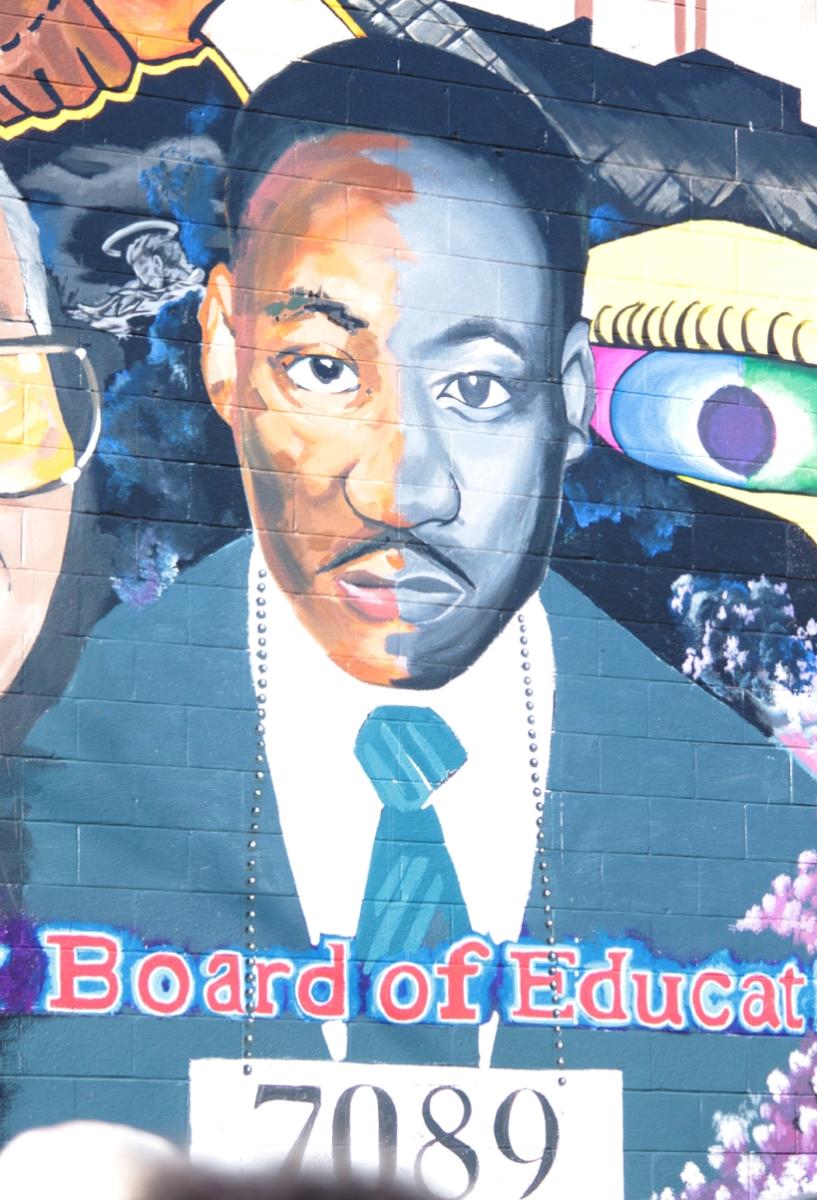 Dr. Martin Luther King, Jr.'s mugshot following his arrest for his leadership in the Montgomery Bus Boycott. The observer can derive meaning from the dueling sides of Dr. King's face, a contract of color and black and white.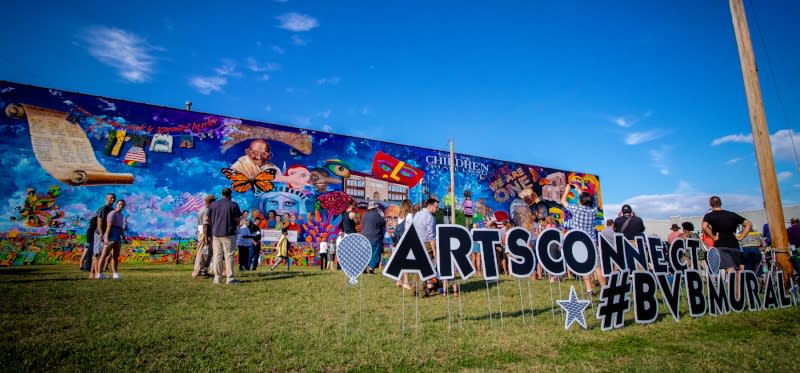 But these are only a few patterns that make up the beautifully crafted tapestry that is the Brown v. Board Mural. Be sure to visit the site for yourself to find even more meaningful pieces.