The weekend has arrived! No, I'm not talking about the famous singer or the infamous kooky times at Bernie's house, I'm talking about a time to relax and take in the town right here in Top City. Start your weekend off right by grabbing a bight at one of Topeka's many great local eateries. Then stop by any of the number of top-notch events Topeka is rolling out!
St. Patrick's Day Parade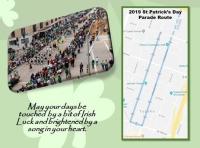 Brush off your green shirts and your four-leaf clovers, Topeka's annual St. Patrick's Day Parade is here! This Saturday, March 16th at noon the festivities will begin. The route begins at 4th and Kansas, goes down Kansas to 10th, then goes west to Jackson where it heads north back to 4th.
There will be floats and fun galore, so don't miss this chance to celebrate in the community.
For more information or to check out ticket price, head over to http://topekastpats.com/parade.html.
In the Heights at TCT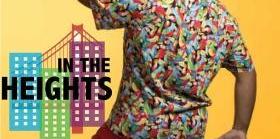 Back for another weekend is In the Heights! From the incredible mind that brought the world Hamilton, you will not want to miss Lin-Manuel Miranda's first full-length show back Topeka Civic Theatre for another fun-filled weekend.
First conceptualized when Miranda was a sophomore in college, In the Heights is guaranteed to wow audiences with its fresh look at what family is. The four-time Tony winning musical centers around life in Washington Heights, a tight-knit Dominican-American community in New York. The audience is guided through the lives of three generations who must choose between tradition and their future. Don't miss your chance to see this awe-inspiring performance!
For more information about showtimes and ticket sales, go to https://topekacivictheatre.com/event/in-the-heights/.
Kansas Kids Wrestling Championships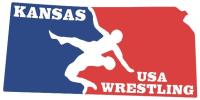 Topeka is hosting the Kansas State Wrestling Folkstyle Championships in 2019. This is a chance for you to see top wrestlers throughout Kansas go head to head at the highest level. Held Friday through Sunday, this is a can't miss annual experience right here in Topeka.
For more information, swipe on over to https://www.visittopeka.com/kansaskidswrestling/tentative-schedule-and-ticket-prices/.
Liverpool Legends: The Complete Beatles Experience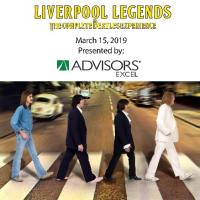 There are places you remember all your life and there are also experiences that still remain. Make this one of them by heading out to see the Liverpool Legends back at the TPAC by popular demand. Don't take a golden slumber, instead get out and twist and shout with a great night of music performed by the only Beatles Tribute band to perform Beatles songs on a Grammy-nominated album.
If you're thinking, "What should I do this weekend?" Let us tell you, there will be an answer, let it be…seeing Liverpool Legends: The Complete Beatles Experience tonight, March 15th at 7:30 p.m.
For more information on ticket prices, go to https://www.topekaperformingarts.org/events/2018/liverpool-legends---march-15-2019-730-pm.
NOTO Art & Antique Festival at the Great Overland Station
Get artsy this weekend with the NOTO Arts and Antique Festival. This is a two-day show and sale event featuring high quality art and antiques from the region and beyond. The festival will also feature an array of workshops offered by local experts on topics related to the arts and antiques.
The historic NOTO Arts and Entertainment District is home to art galleries, antique and home décor shops, restaurants, bars, and other retail businesses, all locally owned and operated. The Arts and Antique Festival exhibits will be at the Great Overland Station, located at the south end of the district. Listed on the National Register of Historic Places, this elegant former railroad station serves as a museum and event venue.Educational workshops and presentations will be offered at various locations throughout the district.
For more information or to check out ticket price, head to https://explorenoto.org/arts-antique-festival/.
PJ Masks Save the Day LIVE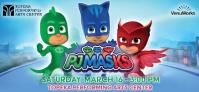 Based on the top-rated animated series airing daily on Disney Junior, this musical sensation is sure to wow your entire family. This live event features hit songs from the show along with brand new music for their latest adventure.
Coming to the Topeka Performing Arts Center this Saturday, March 16th, don't miss the laughter and fun of PJ Masks Live!
For more information or to check out ticket price, head over to https://www.topekaperformingarts.org/events/2018/p-j-masks-.
The Freshman Class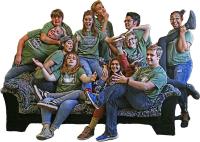 Want to laugh up a storm with your whole family? Find the truth in comedy with The Freshman Class this Saturday at Topeka Civic Theatre.
This all-youth version of Laugh Lines specializes in family-friendly comedy. Let your inner kid shine through as you shout out suggestions for the performers and guffaw as you watch them bring a story together.
It's an entirely show each month, so don't miss this one, Saturday, March 16th at 7 p.m.
For more information or to purchase tickets, visit https://topekacivictheatre.com/the-freshman-class/.
WTCT Radio Players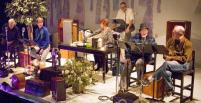 Celebrating the radio plays of the 1930s, '40s, and '50s, the WTCT Reader's Theatre Performance Company is an entertaining masterpiece.
Take a trip back to a simpler time with Fibber McGee and Molly, The Shadow, The Life of Riley, the Lone Ranger and a host of other favorites recreated by the generation that thrilled to these stories when they were new! Each performance features a recreation of these fine, radio plays with live sound effects created on stage and expressive actors delivering stellar performances. It's a trip to yesteryear and a joy for us today!
This Sunday only at the TCT, go down and check them out.
For more information or to check out ticket price, go to https://boxoffice.diamondticketing.com/topekacivictheatre/events.
This weekend is chalk full of possibilities for you to experience, so get out there and grab them.