It's the Weekend Update, Live From...Kansas!
We don't care if Monday's blue, Tuesday's gray and Wednesday too. Thursday? We don't care about you. It's Friday and that means the weekend has officially begun. We've got the 'cure' to your weekday blues and it includes all the fantastic events happening in Topeka this weekend. Check them out and enjoy!  
ALSO READ: RAINY DAYS IN TOPEKA
Cirque Du Soleil Corteo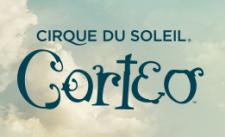 Cirque Du Soleil's Corteo, inspired by The Grand Parade: Portrait of the Artist as Clown, follows a clown that watches his own funeral take place in a carnival-like atmosphere. It's a fast-paced and jaw-dropping piece that is sure to leave you feeling thrilled. Running now through Sunday, this show is a must-see.
Don't miss the show that the Seattle Post describes as a "glorious amalgam of the earthy and the transporting, with a circle-of-life spin."
Find more information here.
The Diary of Anne Frank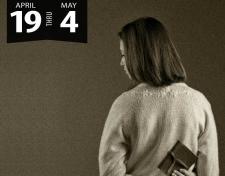 A universal classic is hitting the Topeka Civic Theatre stage and you'll want to see it. The Diary of Anne Frank follows the ever-hopeful Anne as she faces her haunting reality of hiding from Nazis in a concealed storage attic in Amsterdam. This incredibly moving and transcendent show runs April 19 through May 4 and is a tale the whole family can watch and learn from.
Get your tickets now for another great performance from TCT.
Find more information here.
Tulips at Twilight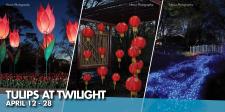 What better way to ring in the ambience of spring than by seeing some beautiful tulips. Becoming one of Topeka's favorite special events, Tulips at Twilight features more than 35 lighted displays including larger-than-life illuminated flowers and more than 40,000 multi-colored tulips. Bring a friend and stroll along lighted pathways.
Enjoy live music and historic Old Prairie Town tours on Friday and Saturday evenings. The garden is open Sunday through Thursday for a more tranquil experience. This event is hosted by the Friends of Ward-Meade and Shawnee County Parks and Recreation Foundation.
This event runs from April 12 – 28 and is always a great experience.
Find more information here.
Arty Party: Heads in the Clouds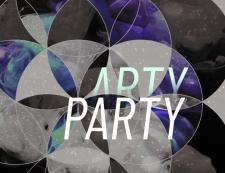 The annual Arty Party fundraiser is back! Held this Saturday at the Dillon House, this is a great way to have a ball with art while also supporting our local arts programs with ARTSConnect. The evening will include a performance from superstar artist, Calvin Arsenia, dancing,  cocktails, and clever treats from the Burger Stand.
It will be a night to remember, so grab your tickets now!
For more information, contact Sarah at sarah@artsconnecttopeka.org or 785-380-7890  or click here.
Grab a pal or two, get on your feet, and explore what's going on in Topeka this weekend.