Celebrate Independence Day by checking out these fun events and creating some new memories with your family and friends.
Spirit of Kansas Blues Festival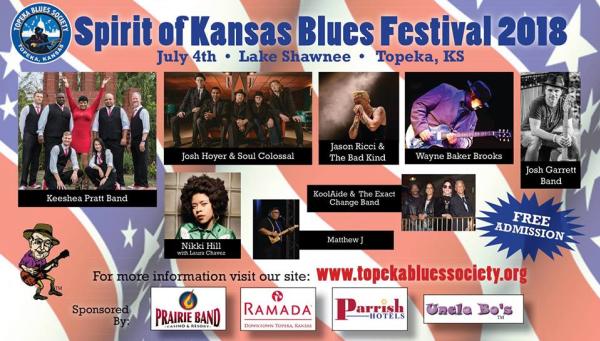 This 4th of July celebration is hosted by the Topeka Blues Society and is a day full of music, food trucks, arts & crafts and more starting at 10a. The festival ends as patriotic fireworks light up the sky! #BOOMTOWN The Ramada Downtown Hotel & Convention Center is running a special deal on the 4th! All you need to do is mention the "TBS Spirit of Kansas" to take advantage of the $79 holiday rate!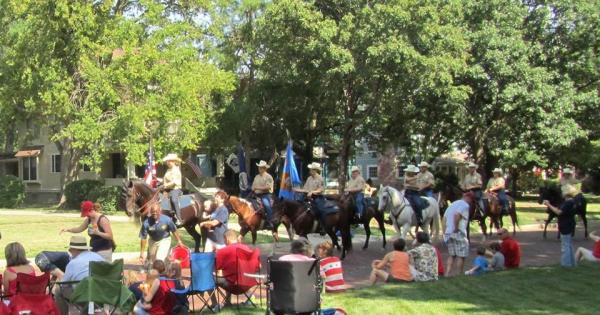 Potwin Place,  College Hill and Collins Park are hosting 4th of July events in their neighborhoods.
Potwin Place is known for its big, Victorian-style homes along brick streets with landscaped roundabouts featuring historical plaques describing the neighborhood and surrounding attractions. This year they're celebrating their 130th birthday along with our nation's independence. The parade starts at 10a and everyone is invited to participate in this patriotic tradition in Potwin. 
College Hill is located just north of Washburn University's beautiful campus and is a historic mixture of American Four-square, Georgian Revival and Craftsman homes. It's also home to some of Topeka's favorite local restaurants and businesses. This independence day they're throwing a parade and turtle race starting at 9a. 
Collins Park has winding roads, big trees and many picturesque English Tudor, Colonial and Cap Cod style homes. Their "come-as-you-are" parade starts at 11a and attracts people from all over the area. The Collins Park parade is believed to be the cithy's longest continuous parade, running more than 40 years!
Check out more of our blogs for ideas on outdoor things to do on the 4th with family, friends or by yourself.
Our 5 Favorite Playgrounds You've Never Heard of in Topeka
6 Places to Hang Your Hammock in Topeka
You can check out more Trip Ideas HERE and then share your adventures with us on Facebook, Instagram, and Twitter.