There's something about a getaway that creates a sense of renewal.
If you're the kind that seeks tranquility in every getaway, there are ways to find it right in Topeka. Here are our top three in-city escapes. Plan it as one long day or break it up for a weekend of bliss.
Iliff Commons -- NE 31st St, Topeka, KS 66617
Iliff Commons is private property open for public use. There are trails for easy, intermediate and difficult hikes and it is a common spot for trail running, with a marked 5K course. The property is a mix of native prairie and woodland and there are views of Downtown that give you a sense of connection to and distance from Topeka. There are benches along the trail but bring your own water.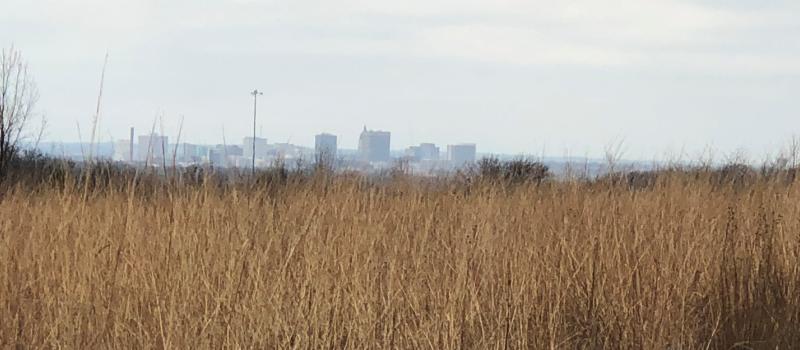 More parks and trails in Topeka. 
RowHouse Restaurant patio (or the Elizabeth Room if it's too hot), 515 SW Van Burren
RowHouse Restaurant is on Topeka's growing list of go-to spots for fine dining. But a meal on the patio is unlike any other dining experience in the city. Listen to the birds sing as the patio garden water features create an oasis in Downtown Topeka. Enjoy the greenery of flowers and several patches of vegetables and herbs that source the kitchen.
If the weather isn't cooperating with an outdoor respite, the Elizabeth Room, an upstairs hide-away with a curtain door and window is a great spot for two.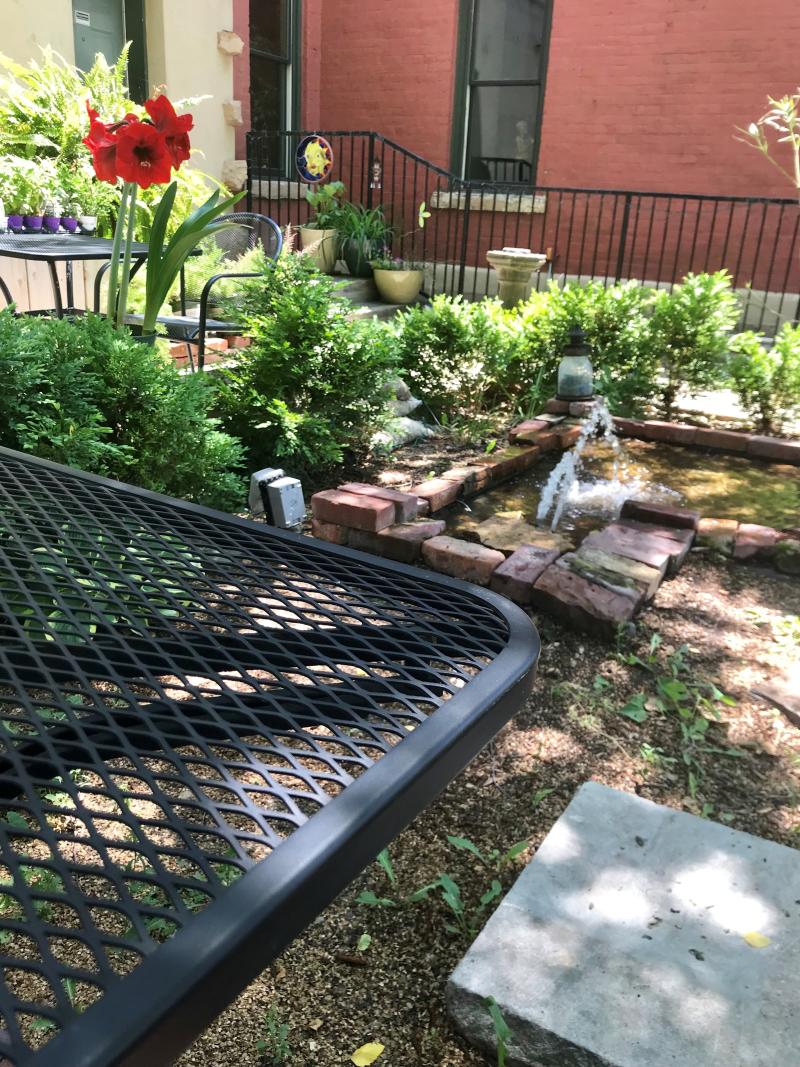 Rowhouse offers several options for vegetarian, vegan and gluten-free patrons.
Kaw River State Park, 5630 SW 6th Ave. 66606, and the Kansas River.
Kaw River State Park, near the Governor's Mansion, offers tranquil wooded hikes. It also offers access to the Kansas River. (Get more information about the KRSP access point from the Friends of the Kaw River Access Map.) The river is not suitable for novice paddlers except for during organized events. One such event is coming up June 30 as part of the Rotary Freedom Festival. A group will meet in the NOTO Arts District, near Great Overland Station, for short floats in canoe or kayak.
Learn more about Rotary Freedom Festival