Okay, so the general public isn't in total quarantine, per se. But I think it's fair to say that all the social distancing and staying at home has us feeling a wee bit cooped up. Whelp, all we can do is make the best of it. Right?
That means it's time to start planning for the future! The precautions against the spread of COVID-19 are meant to ensure the preservation of our health and well-being. It's uncomfortable now, but remember the current restrictions can't and WON'T last forever. So, why not use that extra time at home to map out your next outing in Capital City? 
They're closed for now, but not forever - here are eight Topeka attractions you need to see when you come out of quarantine! 
ALSO READ: Tips to Having Fun and Staying Sane While Social Distancing
Brown V Board of Education National Historic Site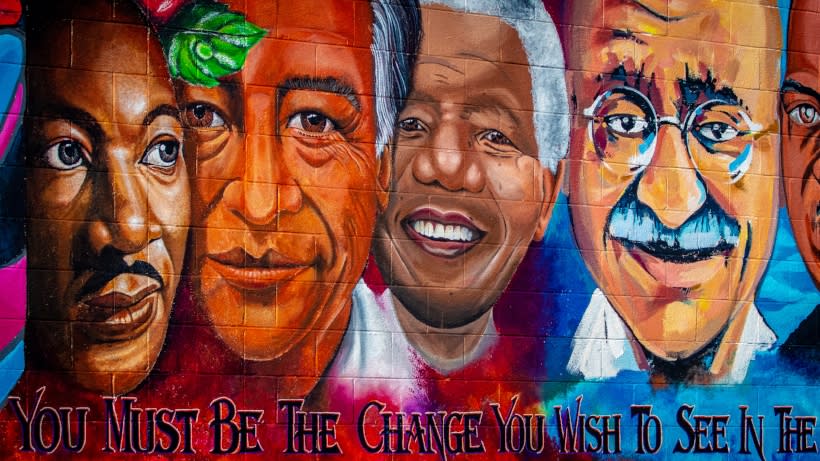 The story of Brown v. Board of Education, which ended legal segregation in public schools, is one of hope and courage. When the people agreed to be plaintiffs in the case, they never knew they would change history. Gain an understanding and appreciation of the role this 1954 Supreme Court decision played in the Civil Rights Movement. Whether you have 30 minutes or several hours at the site, independently tour our galleries, explore a temporary exhibit, or go on a historic Monroe School building tour. This historic site is operated by the National Park Service and is open daily from 9 a.m. - 5 p.m. and admission is free. Learn more about the Crossroads to Freedom >>
Be sure also to take a moment to appreciate the Brown V. Board Mural located across the street from the educational center. This mural was created by local artists and is a reflection of the fight for equality our country has and will continue to fight for.
Combat Air Museum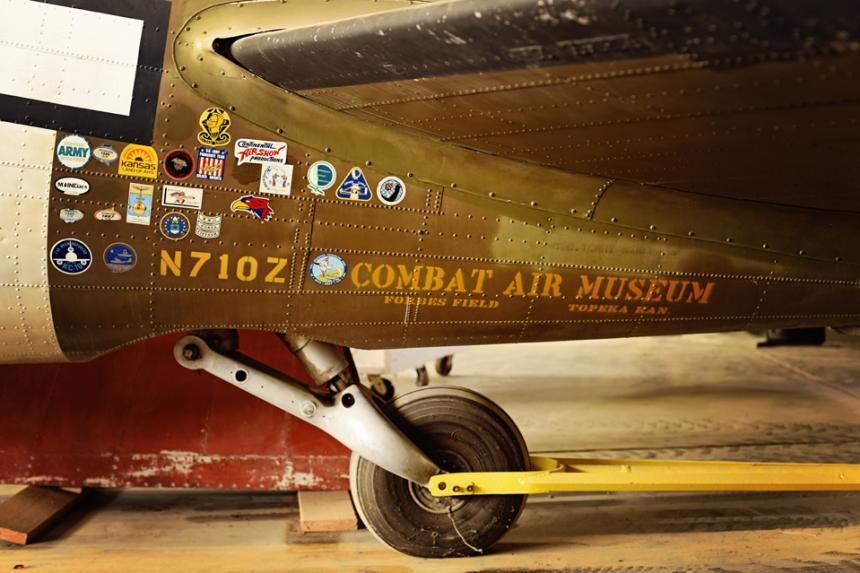 The Combat Air Museum has on display 42 military aircraft, from WWI to the present day, in addition to multiple static displays of missiles, rockets, aircraft engines, artifacts and dioramas. The museum is one of a handful of major aviation museums in the United States located on an active airfield. Visitors to the museum are regularly treated to flying activities of Air Force fighter aircraft and Army helicopter operations. Tour guides are usually available to interact with those guests who want a little extra information. James W. Mirick Gallery of Aviation Art features more than 50 paintings, photographs, and prints depicting combat aircraft flown by the military since WWI. After viewing the museum collection, guests will enjoy checking out a well-stocked Gift Shop and interacting with museum volunteers.
For seasonal hours, check out the museum's website. More museums in Topeka can be found here >>
Evel Knievel Museum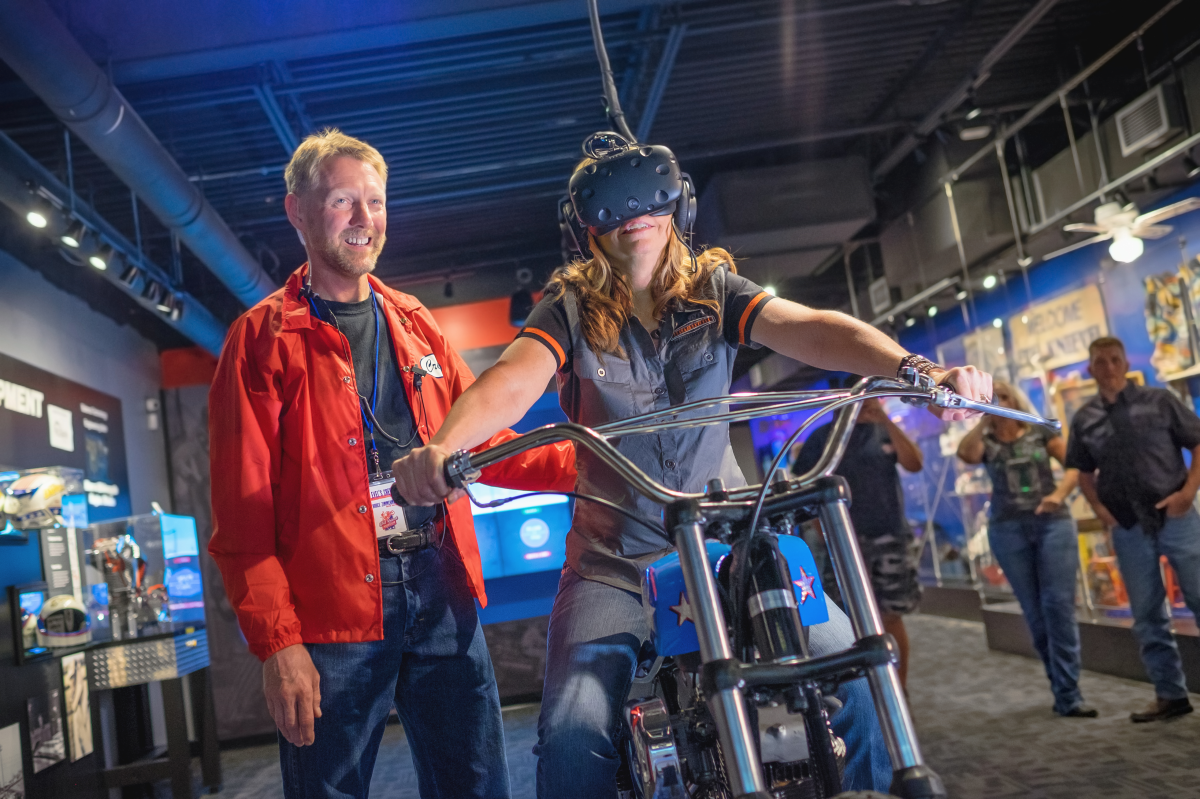 Are you an adrenaline junkie at heart? Visit The Evel Knievel Thrill Show Museum. Located in the Historic Harley-Davidson of Topeka, the museum hosts the largest collection of Evel Knievel artifacts, memorabilia and pop culture items as well as interactive and virtual reality displays. 
This fully-curated museum experience puts you in the moment of each of Evel Knievel's death-defying feats. Videos, interactives and informative signs get you as close to the action as possible. Get in his Mack truck; understand what bones he shattered and how his wild ride effected his life, fame and family. Discover more attractions in Topeka >>
Great Overland Station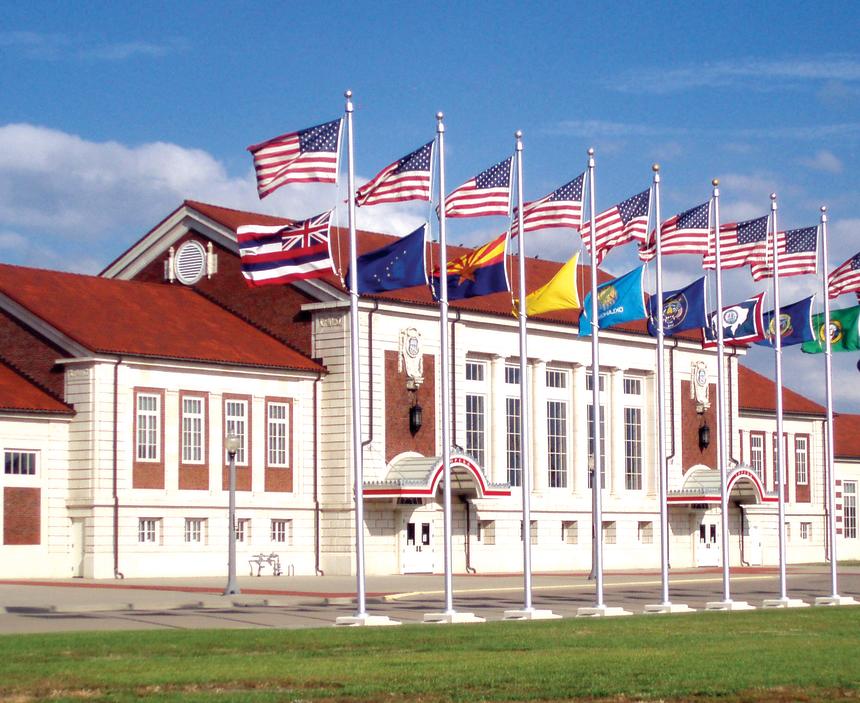 Located between the Kaw River and NOTO Arts District, the former 1927 Union Pacific Railroad Station is now home to the beautiful Great Overland Station, a museum celebrating Topeka's rich, storied history. Learn about area railroads, including Santa Fe/BNSF, Union Pacific, Rock Island, Missouri Pacific, and MKT. Take in the fascinating history of this site - Oregon Trail, Pappan's Ferry crossing, birthplace of U.S. Vice President Charles Curtis. Let the kids play in Choo-Choo Junction, view a huge model train display, and operate locomotive simulators – and maybe watch live trains roll by!  Walk out onto the BNSF Plaza to view the Corridor of Flags and All Veterans Memorial honoring our nation's veterans and active military. The museum is open to visitors Tuesday - Saturday, 10 a.m. - 4 p.m.  
Kansas Children's Discovery Center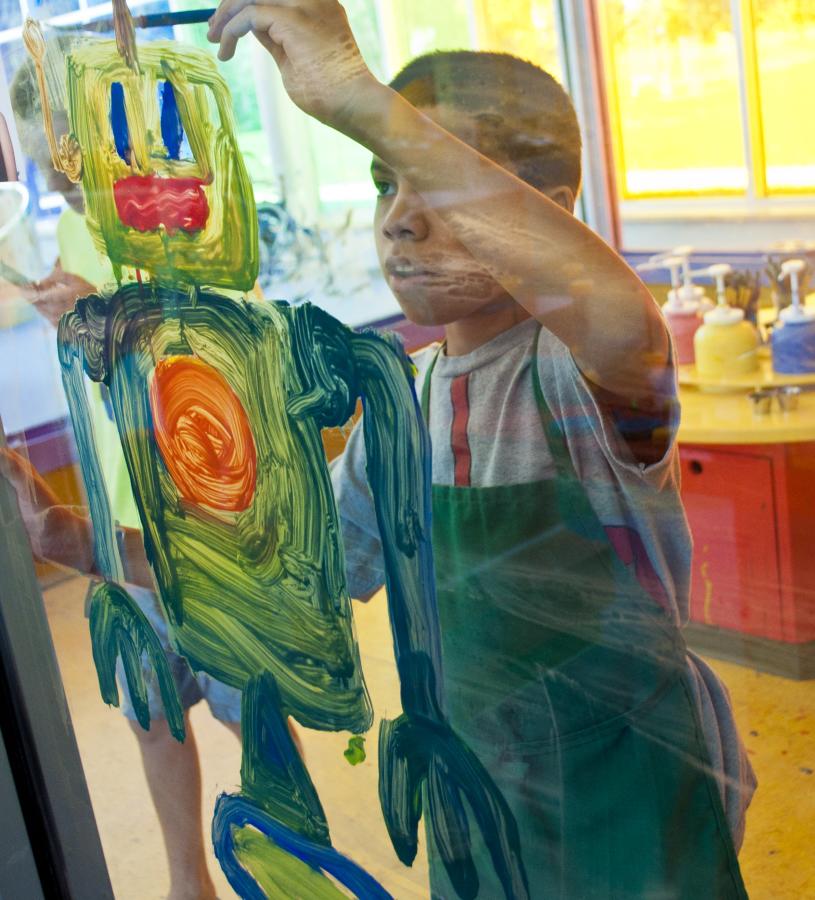 The Kansas Children's Discovery Center's educational exhibit areas create an immersive environment filled with opportunities for a variety of unique learning experiences. We like to call it…Serious Fun!

Interactive exhibit areas emphasize math, science and the arts. Conduct science experiments, construct amazing towers, take an x-ray, change a tire, create messy, artistic masterpieces, perform, dance, compose musical melodies and explore the great outdoors. Learn about agriculture in the Kansas Grain area featuring real augers, pulleys, levers, conveyor belts and more. The Discovery Center includes special areas for infants and busy toddlers. Looking for more family adventure? >>
NOTO Arts & Entertainment District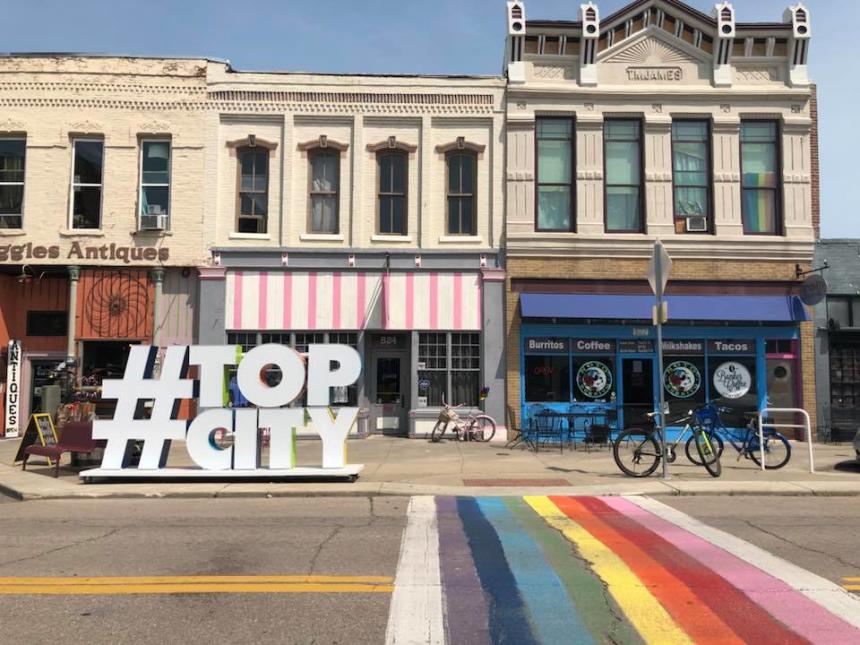 The NOTO Arts & Entertainment District is the vibrant heartbeat of North Topeka that offers fine art experiences, unique shops, and all the mouth-watering food you could ever need! The development of an arts and entertainment district in the historic North Topeka business district is dedicated to stimulating the cultural and economic life of the surrounding area and throughout the Midwest. Whether you're looking to observe or add to the art scene, or you need some tasty cuisine, NOTO's Arts & Entertainment District is the eclectic place to be!
NOTE: While galleries and shops have closed, restaurants with take-out options are still open. 
Truckhenge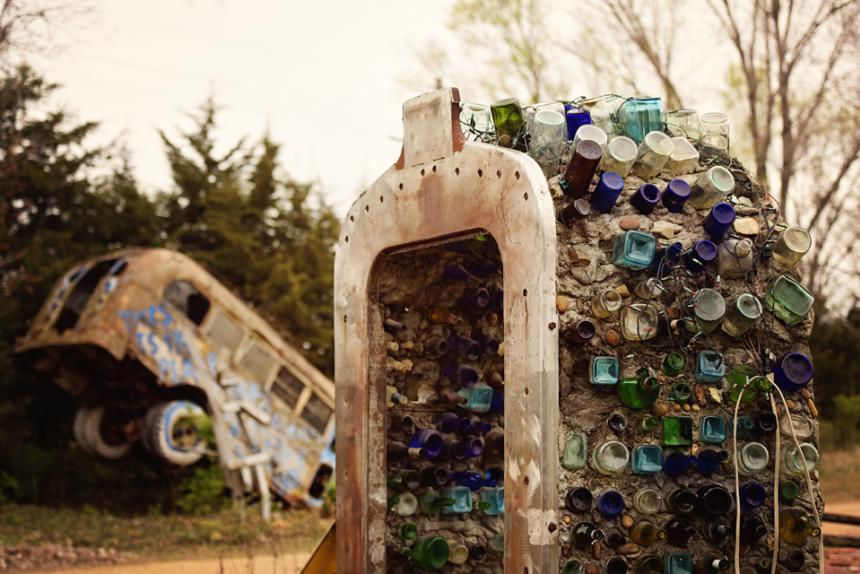 An eclectic combination of farm, recycled art and nature sanctuary, Truckhenge features antique trucks jutting out of the ground. In addition to the vast array of art spread throughout the property, a 25-acre pond sits on the back part of the property where visitors are invited to swim and fish.
Around 3,000 people from all over the country visit Truckhenge each year free of charge. Make your way out to Truckhenge for the bohemian style art, the fishing or just for the fun of it. While you're out there keep an eye out for the friendly peacocks that roam the property.
Remember this unique outdoor art gallery is located on private property. So be a pal and call or email before you visit!
Topeka Zoo & Conservation Center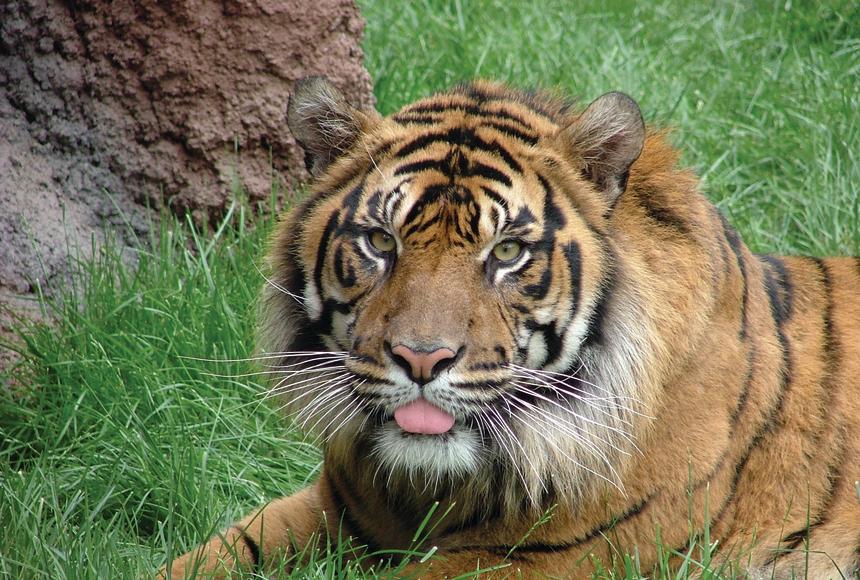 The Topeka Zoo and Conservation Center is one of the capital city's star attractions. The zoo is committed to providing expert care to its animal inhabitants. It offers visitors and Topekans alike numerous opportunities to learn about the wildlife and environmental conservation. Exhibits include Camp Cowabunga, the Tropical Rain Forest, Butterfly Pavilion and Kansas Carnivores. 
Check out their Tiger and Giraffe Cams!
A message from Visit Topeka
While this current social situation plays out we must forego our normal activities, so for the time being, be safe, be healthy and stay connected. And never forget to stay positive and never lose your drive to explore! Explore VisitTopeka.com for more travel inspiration >>