The Greater Topeka Partnership Partners with Topeka Pilots to give back to area School Children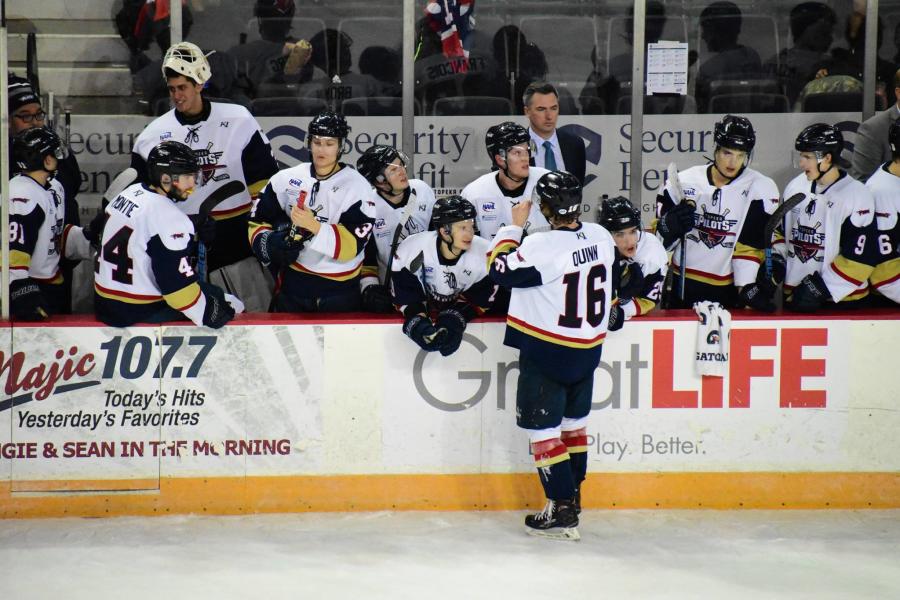 As school gets back in session, the Topeka Pilots have extended a special offer and opportunity to Greater Topeka Partnership members to help give a special day to Shawnee County youth. On September 16 the Topeka Pilots will host Topeka's Biggest Happy Hour, a special game that will benefit a free Kids Day Game for 2nd - 5th grade students in Topeka & Shawnee County. The Happy Hour will feature excellent refreshment options, $2 drinks (including beer!) and popcorn all night long, as well as fun, interactive games. Attendees should also be sure to take advantage of the opportunity to network with other GTP members and local businesses with similar altruistic values.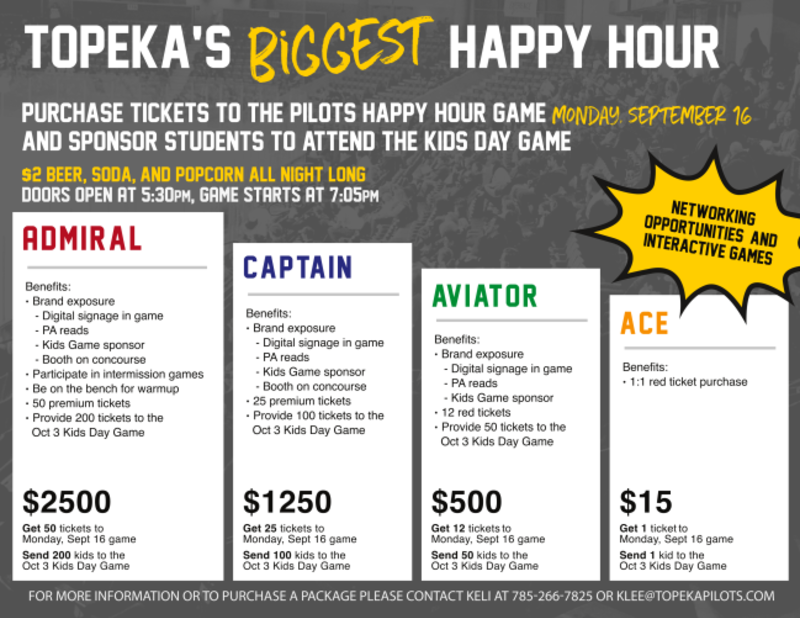 The GTP and the Pilots are encouraging members and community partners to purchase sponsorships to benefit the Kids Day Game. Sponsorship levels are featured above. For more information or to purchase a package, contact Keli at 785.266.7825 or Klee@TopekaPilots.com. 
Doors open for the September 16 game on 5:30 p.m.; the game starts at 7:05 p.m. - Topeka Pilots vs. the Amarillo Bulls!
The Kids Day Game is scheduled to take place on October 3. Give back to the children in your community today!