The Sixth Annual Women of Influence Awards, held August 22 at the Hilton Garden Inn, broke new ground this year by honoring seven women instead of the regular six. These remarkable women were recognized for their efforts at work and in the community.
In case you missed it, check out how why these seven are succeeding as influential and inspirational women in Topeka & Shawnee County. 
ALSO READ: Join the GTP and Topeka Pilots for Topeka's Biggest Happy Hour
Community Service - Vicki Arnett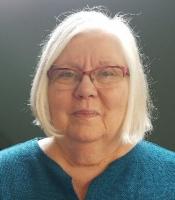 Vicki is a practicing social worker who has been involved in the Women's Movement and is a founding member of the Feminist Forum:  Women for Human Rights. She helped lead a campaign to educate the community about child abuse and neglect. Her volunteer work includes financial and reading literacy programs, women's social justice, poverty programs and other political and social action  programs. 
 Community service has been at the foundation of both Vicki's personal and professional life for more than 40 years. To this day she continues to fight for civil rights and social justice in Topeka.   
Distinguished Mentor - Danielle Hall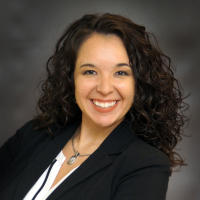 Danielle serves as a Deputy Disciplinary  Administrator for the State of Kansas, where she investigates and prosecutes lawyer misconduct and serves as a coordinator for the diversion and law practice management   programs. Her primary focus in in mentoring lawyers and assisting them with implementing best practices and improving their practice management and technology skills to better serve clients and prevent misconduct. 
Danielle serves as an adjunct professor at Washburn University and Washburn School of Law. She coaches the trial advocacy competition teams at Washburn Law and runs Washburn University's mock trial program. 
Education - Maria Stover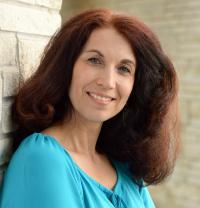 Maria is a professor and chair of the Department of Mass Media at Washburn University.  She has been instrumental in developing departmental curriculum and most recently, adding a new minor in Applied Media Studies.
Maria spent her early life in Bulgaria. She has worked for the Bulgarian National Radio and the CNN Politics division in Washington, D.C., as well as publishing over 20 publications in different international journals and encyclopedias, and a book published in 2014 entitled Media and Women in Politics:  Perspectives from Nationals in Transition.
Maria's job gives her wonderful opportunity to see how people develop and grow intellectually and to have a lasting impact on their lives.    
Outstanding Entrepreneur - Jennifer Harader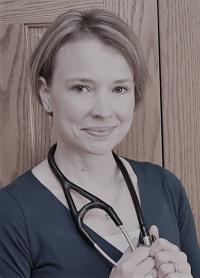 Jennifer and Holly Cobb co-founded Oasis Family Medicine in 2015.  t is  unique in its delivery model; Direct Primary Care (DPC) refers to healthcare provided directly to the patient without the intervention of any third party. Oasis is the first DPC clinic in Topeka.  The services they provide through Oasis also benefit the business community, especially small businesses by providing an option for them to reduce their costs while still offering healthcare benefits to their employees. 
Oasis' success comes from staying true to their vision of knowing there was a better way and surrounding themselves with a team of fantastic individuals that are willing to help the vision come to fruition. 
Rising Star - Nicole Revenaugh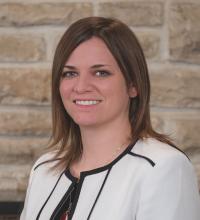 Nicole is an equity partner in Irigonergaray, Turney & Revenaugh, LLP, a new, minority-owned law firm in Topeka whose mission is to provide comprehensive legal services to families in Shawnee County while specializing in affordable representation for underserved populations.
Nicole served as a co-campaign manager for Mayor Michelle De La Isla's mayoral campaign.  Following her election, she became the volunteer director for her Community Outreach Team. In that role she develops initiatives to promote community pride, civic engagement and improvements to quality of life.       
Emeritus - Joan Wagnon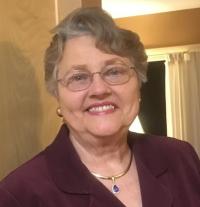 After retiring in 2016 Joan spends most of her time volunteering, serving as finance chair for the Topeka Center for  Peace and Justice Board of Directors, and president of the Topeka Rotary Foundation Trustees. She is also project director for the Kansas Legislative Oral History Project, writes grants for the League of Women Voters of Kansas Centennial Committee and volunteers with the YWCA Advocacy Committee. She serves on the Topeka Performing Arts Center Board of Directors. 
 Joan has served as executive director of the Topeka YWCA from 1977 to 1983, Kansas Families for Kids from 1995-1997 and Mayor of Topeka from 1997 to 2001. She was elected to the Kansas Legislature in 1982 and served for 12 years concurrently with her service at the YWCA. During that time she authored many pieces of legislation in the areas of domestic violence, child-care and education.  
Woman of Distinction - Cassandra Taylor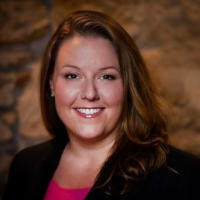 Cassandra began her career with Walt Disney Imagineering in Florida, returning to Topeka in 2007. She has spent the last 12 years learning and growing in her profession and is now a certified interior designer, registered architect and a principal at Architect One. She is also the director of operations for AO's three offices in Topeka, Manhattan and Kansas City.
Having lived all over the country, Cassandra believes home is where you make it, and you make it home by supporting your community.  She has chosen to focus her spare time in volunteering and advocacy with local non-profits and civic organizations. She has been selected for Leadership Greater Topeka (2012), Jayhawk Area Council's Top 20 under 40 (2012) and Kansas Character Recognition award for Caring and Justice.  
For even more "influential" events like this, check out the GTP's event page!