"Feeling great and having confidence is a great energy, happiness is attracted to great energy." 
I've been working out with Trainer Cydney Rogers at Team Elevated Fitness for a short time now. As a personal trainer and group fitness instructor, she had gone through all the exercises she is teaching me a hundred times over and mostly likely will a hundred times again. Fitness and health seems to be at the center of her life; it never gets old; it never becomes unrewarding. Whenever she talks about the subject, she gets so excited and gleeful that I couldn't help but take notice. So, one day I asked Cydney upfront what it was about health and fitness that makes her so stinking happy. 
She told me with gusto (it's not grammatically correct to add exclamation points in quotes, but just imagine a lot of exclamation points when reading this and you'll have captured her enthusiasm perfectly),"It gives me confidence. When you like what you see in the mirror, it's a great feeling. Putting on clothes that fit well, feels great. Being able to do a hard yoga pose, lift a heavy weight or run a fast mile feels great. Feeling great and having confidence is a great energy, happiness is attracted to great energy." 
She went on to say (in much softer tones) that health and fitness are a lifestyle. It doesn't stay in the gym, but it is built around a community - a sentiment shared by Cydney's co-worker and friend Jamin Pitchford. 
The Team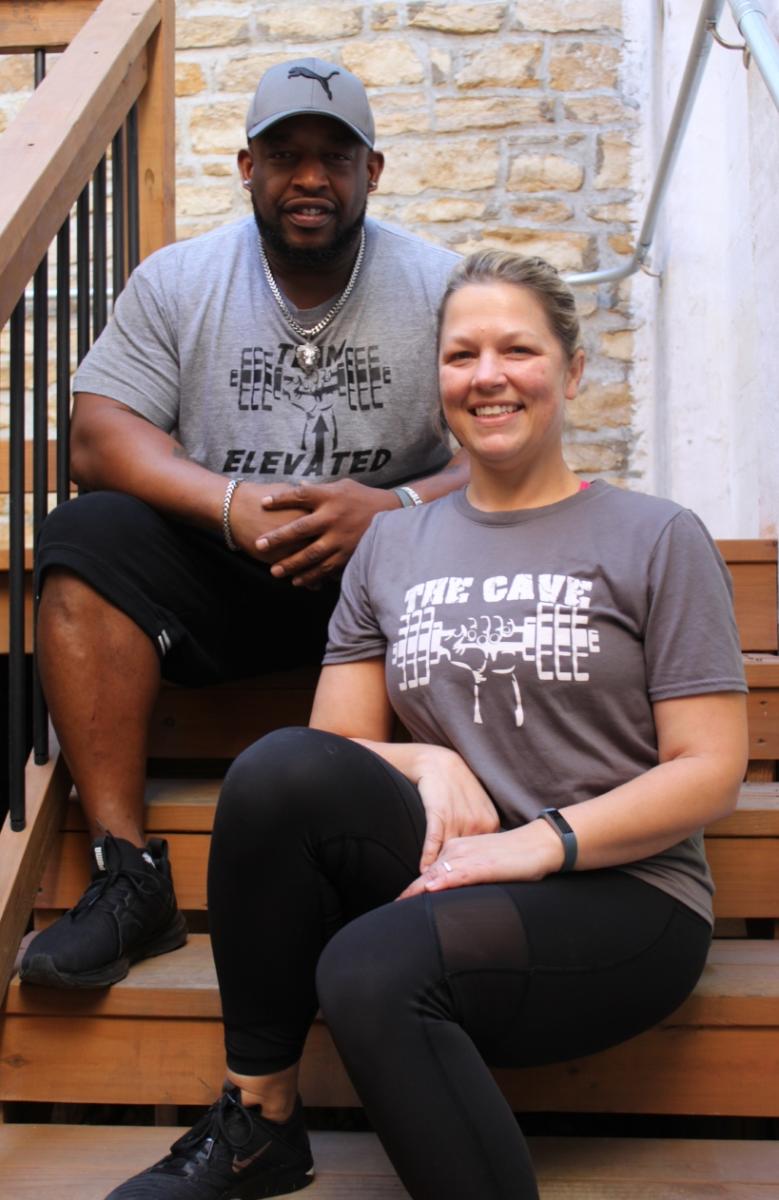 Cydney Rogers met Jamin Pitchford when she accompanied a mutual to one of his training sessions. She began to train under Jamin, and the two quickly found a great working relationship that led them to collaborate on Team Elevated. They opened their first permanent fitness center in March 2018.
As head trainer, Jamin provides professional training in the form of total body fitness, athletic training and body building. A life-long athlete, he received his personal trainer certification from American Muscle and Fitness in 2011. Jamin founded Team Elevated Fitness shortly thereafter.
"I opened Team Elevated [the center] to reach more people," says Jamin, namely, the yogis, the meditators, those seeking balance and stability. That's where Cydney comes in. 
She provides group classes in the form of yoga, stability, balance and core. Cydney is interested in spreading the joy and love of yoga to students. She also aspires to impart the full mind-body release you receive while practicing yoga. 
"My approach [to yoga] is to gently take students through traditional breathing and poses," she explains. "I like to use a flow in between to breathe and reset - I make it a challenge but guide the class to end with a release and find relaxation in the muscles and the mind."
She also holds her personal training certification from National Academy of Sport Fitness (NASM).
Cydney is a continuing yogi, but she didn't start seriously pursuing it as a career until after she underwent traumatic personal and professional losses within the span of a few months. Cydney confides that she didn't know where she'd be without fitness. "It helped me build a strong foundation for all the life changes I wasn't prepared for."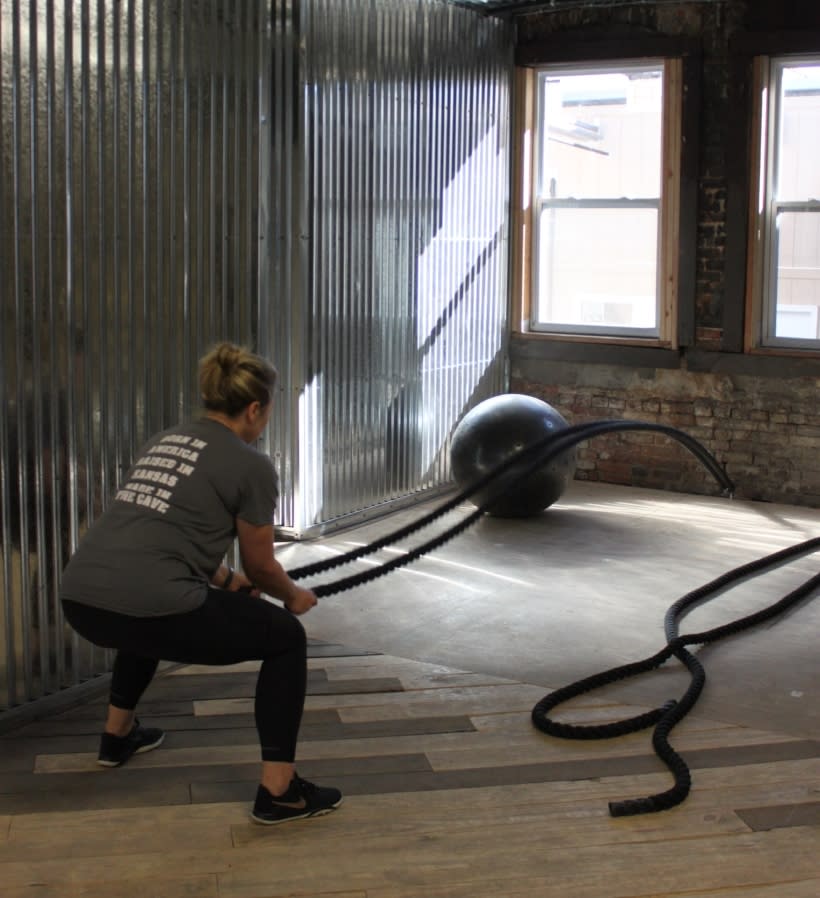 "These [experiences] gave me an opportunity to open my mind and pursue yoga and my personal training certification."
Cydney also feels very grateful to her colleague for his influence on her life. "I feel very blessed to have met Jamin and have his encouragement." 
The two are truly a team.
Team Elevated Fitness
According to Jamin, the name Team Elevated Fitness serves a significant meaning. 
"It means you're always trying to elevate, always rising," because, as Jamin puts it, "there is no ceiling when it comes to your goals."
To me, the name serves as both a source of inspiration to their clients and reflects his and Cydney's dedication to training.
When it comes to health and fitness, sometimes taking the first step is the hardest part. Luckily Team Elevated Fitness is here to help you ease into the new page in your life. "Just understand, no one is judging," assures Cydney. The gym is safe space to call your domain. It's a tight community. Furthermore, it provides a larger impact that merely fitness.
As Cydney would say, "You can find a community and a lot of strength."
Jamin also affirms that Team Elevated is for all kinds of people at any level. "Everyone has different levels of fitness, Team Elevated is going to train you at your level and help you work to elevate that, if that's what you want."
"Being a personal trainer - your goal is to give your clients results." Jamin tracks his clients conditions, their flexibility, and consults them on their diets and what they can do in their free time to stay fit and healthy. The new center at 416 SE Jackson is ideal for those who like to use various forms of equipment. The center offers two gyms and a yoga studio. 
The New Center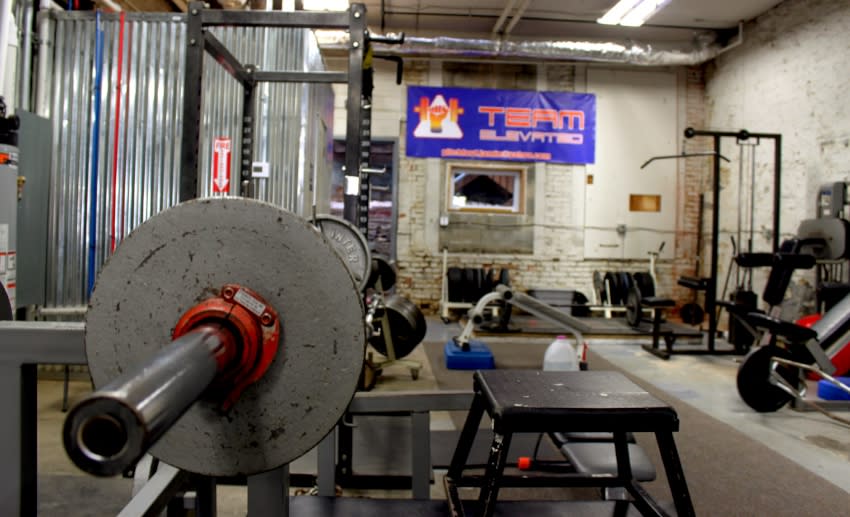 It's a built from the ground up situation. All the of the equipment you see was compiled by the two trainers.​
Cydney and Jamin are ecstatic about their new space. The gym and fitness center is perfect for their growing clientele. It features two full gyms, complete with various sized weight sets, dumbbells, and exercise machines. The yoga studio, located on the second story, offers clean mats, low impact weights, TRX equipment, yoga balls, boxing equipment and more. 
The Community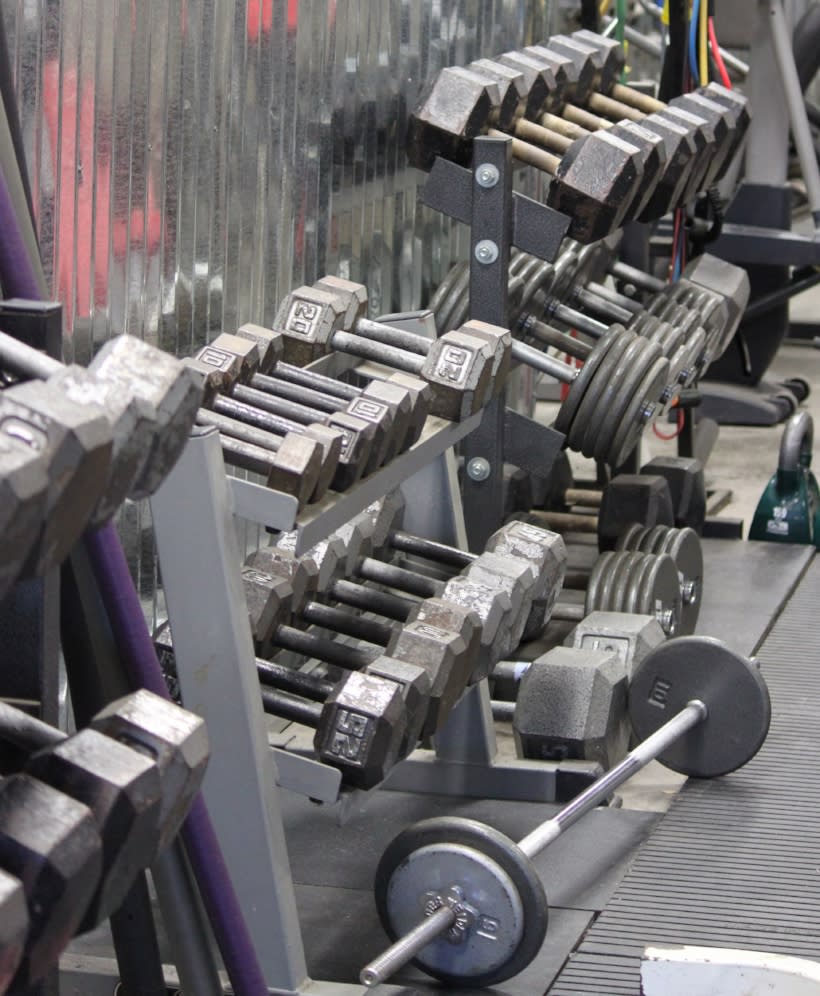 Both Jamin and Cydney find community to be essential to keeping active and healthy. According to Cydney, community encourages us to stay accountable, whether it be community-based platforms like Fitbit or MyFitnessPal or the people working out next to you. "Workout buddies are great, knowing someone is waiting on you to show up. This is where trainers come in handy, too. It's a great time to talk with a friend. You don't always have to eat food or drink booze to catch up." 
Jamin encourages individuals to avoid pessimism as best you can. "Social communities like Facebook, Instagram are great ways to share your passion but can also cause unwanted or negative influence." he explains. "Surround yourself with people who truly care about your success, whether personal or professional, and your health/fitness/happiness will fall into place."  
Be sure to drop by Team Elevated's center to check out the new digs. Cydney and Jamin are always eager to talk to people about what they have in store. 
The group classes are held Tuesday, Thursday, Friday and Sunday; personal training sessions are by appointment only. Class drop-in rates are $5 per person. For personal training appointments, contact Team Elevated Fitness at 785.338.2053 or teamelevatedfitness@gmail.com.
What is EKA anyways? Well, we've come to the conclusion that if TOP is Topeka at its best, then EKA is Topeka at its happiest. And we think many would agree that sometimes it's the little things that make us the happiest: local hole-in-wall establishments, the close-knit communities, little-known facts - the hidden gems, if you will. Share your "EKA!" We want to know - big or small - what makes you happy to live, work or explore Topeka? Submit "Your EKA" to Jensen at Jensen.Simons@TopekaPartnership.com, and your topic may be covered in our next EKA blog.