Topeka's History Highlights
On December 5, 1854, nine men made the wintry trek from the tent city of Lawrence to a small log cabin on the banks of the Kansas River. Huddled in the cold before a smoky fire, this group of men founded a town that became the capital of the 34th state in the union and would play a significant role in American history.
The city of Topeka was incorporated on February 14, 1857. Cyrus K. Holliday is widely regarded as the "father" of Topeka and served as the city's first mayor. He later drafted the charter for the Atchison, Topeka and Santa Fe railway, known today as the Burlington Northern and Santa Fe Railway.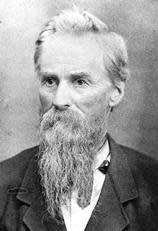 "Bleeding Kansas"  
Bitter abolitionist and pro-slavery conflict during the 1850s served as a prelude to the Civil War and gave rise to the term "Bleeding Kansas." As Kansas approached statehood, Topekans such as Col. John and Mary Jane Ritchie battled for the abolition of slavery. Ritchie's house became a meeting place for the free-state faction and a station along the Underground Railroad.
The State Capital
On Jan. 29, 1861, Kansas was admitted as the 34th state of the union, and Topeka was chosen as the state capital. Cyrus K. Holliday donated land for the construction of a new state capitol building, which was completed in 1903.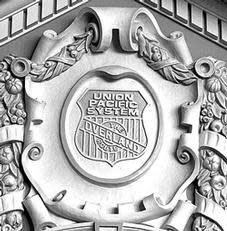 All Aboard!
In 1859, Cyrus K. Holliday created the charter for the Atchison, Topeka and Santa Fe Railroad. The Union Pacific began operating in Topeka in 1866, and Rock Island Railroad followed in 1887.
Educational Emphasis
The Episcopal Church established the College of the Sisters of Bethany in Topeka in 1860. Billed as the "Wellesley of the West," the college provided a rare opportunity for women to receive an excellent education.
In 1865, Lincoln College was established by the state and the General Association of Congregational Ministers and Churches of Kansas. In 1868, the college was named Washburn, and eventually became a municipal university. Washburn was largely rebuilt after a 1966 tornado destroyed much of the campus.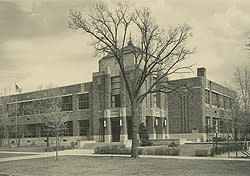 A Landmark Case
Topeka also was home of the Oliver Brown family, the namesake in Brown v. Board of Education, the 1954 Supreme Court case that eliminated the "separate but equal" standard in American public schools. Unlike the elementary schools in Topeka at that time, Topeka High School had been integrated since the late 1890s.
Notable Topekans
   * Gwendolyn Brooks
      Pulitzer Prize-winning poet
   * Arthur Capper
      Editor, Kansas governor, and U.S. senator
   * Charles Curtis
      Only U.S. vice president of Native American descent
   * William C. and Karl Menninger
      Pioneering psychiatrists