Topeka Destination Specialist
Visit Topeka works hard to promote an outstanding experience for guests to Topeka and Shawnee County, Kansas. To that end, we offer specialized training for the hospitality industry staff in our community.
Participants in the Topeka Destination Specialist program will learn about hospitality techniques, the importance of tourism in Topeka & Shawnee County, and how economic development can begin with something as simple as a smile.
Participants also will learn about their community and be able to share with visitors the wonderful places to see and things to do in Topeka. Visit Topeka encourages anyone interested in the field of hospitality or tourism to take advantage of this free and exciting opportunity.
How it works
Earn a total of 15 points in one year by attending education conferences, training, visiting local attractions, shopping local and completing one book report from the provided list of books. 

All core requirements must be completed for a total of 10 points.
Complete any combination of electives to earn 5 points.
Core requirements
KNOW YOUR CITY: Attend one Know Your City Tour (offered four times per year.) 
3 points
REQUIRED READING: 
Read Hug Your Haters by Jay Baer
Read The Invisible Sale by Tom Martin. 
Provide a small summary of each and submit to Jessica at jessica@visittopeka.com.  These books can be purchased at Visit Topeka, 719 S. Kansas Avenue for $10.
5 points
VIDEOS: View the following videos and write a brief summary.
2 points
Give Them The Pickle: How to Act Like You Care
A Hotel is Just a Building
TOUR LOCAL: Tour a local attraction and report the significance of that attraction to Topeka & Shawnee County. Send your selfie at the attraction to jessica@visittopeka.com. 
2 points
Two per year allowed, for a total of 4 points
Selfie not to be taken at Know Your City Training stops. 
Elective offerings
READING: Read a book from the approved book list and provide a summary.
2 points
History:
African American Topeka, Arcadia Publishing, ISBN 9781467110686
Topeka, Arcadia Publishing, ISBN 9780738584348
Harvey Houses of Kansas; Historic Hospitality from Topeka to Syracuse, Arcadia Publishing SC, ISBN-13: 9781540212894
Topeka: An Illustrated History of the Kansas Capital, Better World Books West, ISBN-13: 9780941974066
Hidden History of Kansas, The History Press, ISBN-13: 9781625858894
Haunted Kansas: Ghost Stories and Other Eerie Tales, University Press of Kansas, ISBN: 0700608656
The Kansa Indians: A History of the Wind People, 1673-1873, University of Oklahoma Press
John Brown to Bob Dole: Movers And Shakers in Kansas History, by Virgil W. Dean
Bleeding Kansas by Sara Paretsky
Customer Service:
Fish by Stephen C. Lundin, Harry Paul, and John Christensen
The Thank You Economy, by Gary Vaynerchuk
The Starbucks Experience by Joseph A. Michelli
The Nordstrom Way, by Robert Spector
Outside In: The Power of Putting Customers at the Center of Your Business by Harley Manning and Kerry Bodine
It's My Pleasure: The Impact of Extraordinary Talent and a Compelling Culture, by Dee Ann Turner
Tourism:
Tourism Management: Analysis, Behaviour and Strategy First Edition, by Arch Woodside
Secret Recipe: Why KFC Is Still Cookin' After 50 Years, by Bob Darden
Have Fork Will Travel: A Practical Handbook for Food & Drink Tourism Professionals, by Erik Wolf
Sustainable Cultural Tourism: Small-Scale Solutions (Resilient Communities) (Volume 1), by Susan M. Guyette Ph.D.
City Branding: Theory and Cases, by K. Dinnie
CITY COUNCIL: Attend a City Council Meeting and write a paragraph about one of the topics discussed.
2 points
BUSINESS UNWIND: Attend a business unwind and write a paragraph about the experience and educational topic.
1 point
POWER BREAKFAST: Attend a power breakfast and write a paragraph about the experience and what you learn.
1 point
TOPEKA PARTNERSHIP RIBBON CUTTINGS: Attend and support new Topeka businesses and write a paragraph about the new business and what they bring to the table for Topeka as a destination.
.5 point
SHOP LOCAL: Provide a receipt for an item purchased at a locally owned Topeka store.
1 point
NT&T WEEK: Write a one-page report about National Travel & Tourism Week and its importance.
2 points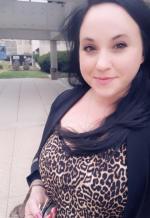 Meagan Bowers
 Hyatt Place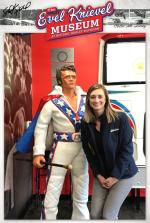 Jessica Schenkel ​
 Visit Topeka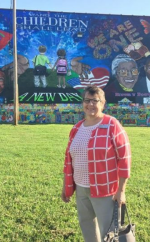 Roberta Haflich
 Silver Lake Bank