13 Top Topeka Restaurants
Discovering delicious meals and unforgettable restaurants makes any trip an adventure. Visit Topeka has polled our enthusiastic network of locals about their favorite eateries and reviewed the restaurant's online reputation to produce this list of 13 Top Topeka Restaurants. Next time you find yourself in need of a meal in Topeka, live like a local and order up at one of these crowd favorites.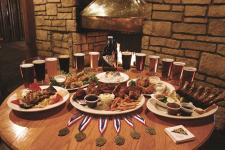 1. Blind Tiger Brewery & Restaurant: Known for mouthwatering steaks and fresh seafood and pasta, the restaurant is even better known for their award-winning microbrewery. Blind Tiger first opened its doors in 1995, becoming the first microbrewery in the capital city and the largest brewery in Kansas. Grab a bite to eat and enjoy a cold one at this local favorite.
2. Lonnie Q's: Make sure you get here early because they have been known to run out of food! The cheesy taters are worth the trip alone, but we recommend trying the Q Cup, or as it's better known, the Cup of Heaven - a bowl filled with brisket, pork and turkey served on top of cheesy taters and baked beans.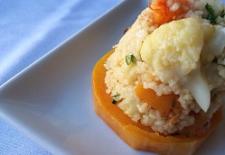 3. RowHouse: Treat yourself to a sophisticated dinner while eating in a historic building when you stop at this Topeka favorite. The ever-changing prix fixe menu allows for several courses of delicious food inside a renovated 1876 rowhouse. Indulge yourself with salad, soup, an entrée and dessert course based on the season and the chef's current cravings. 
4. Bobo's Drive In: Prepare for a good meal from beginning to end at Bobo's. Diners love the burgers and onion rings, but their apple pie really seals the deal. The restaurant was even featured on an episode of "Diners, Drive-ins and Dives" on the Food Network Channel, so you can't go wrong!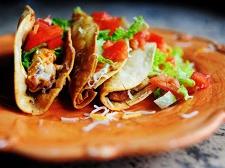 5. Café Holliday: Enjoy a gluten free meal in a cozy restaurant located off the beaten path near Historic Holliday Park. Local residents and visitors alike love to stop by the Downtown Farmer's Market and head over to the café afterwards for breakfast. Best known for their Mexican food, try the daily lunch special.
6. College Hill Pizza Pub: No run-of-the-mill pizza here! Personalize your individual pizza and watch as it's made right in front of your eyes. Go with one of the suggested combinations, or try making your own with ingredients such as anchovies, cool ranch Doritos or nacho cheese. Make sure you stick around and order a dessert pizza afterwards. The apple pizza is delicious.
7. Tuptim Thai: Try something new at this fantastic stop. Order any dish to your spice-level: mild, medium, hot or Thai hot! We recommend the Money Bags as an appetizer - a fried wonton filled with cream cheese, crab flake and garlic flavor seasoning.
8. PT's Coffee: Discover world-renowned coffee that earned this company Roast Magazine's 2009 Roaster of the Year designation. While sipping your latte or mocha, don't miss the ever-changing flavors of quiche, or the ham and brie sandwich grilled on crispy bread.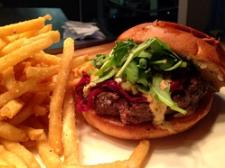 9. The Burger Stand at College Hill: Burger enthusiasts unite! Whether you are in search of a gourmet beef or vegetarian burger and fries, you can't go wrong. Starting in an Irish pub kitchen in 2009, and making its way to the Capital City in 2011, the restaurant allows you to enjoy a juicy burger and play ping pong, pool and arcade games afterwards. We'd recommend the Kobe burger or Chicago dog. Make sure you don't forget to order a side of truffle fries!
10. Monsoon Indian Grill: With fresh flavors, your first stop in certainly won't be your last. Here you will find authentic North Indian cuisine, including grilled bread, lentils, vegetables and spiced marinated meats. To get a taste of several dishes at once, we suggest stopping by for the lunch buffet.
11. El Centenario: Located near downtown Topeka, on Kansas Avenue, El Centenario serves authentic and delicious food made fresh daily. We recommend the Mexican tacos - anything you order, you can't go wrong.
12. Porubsky's Deli & Tavern: If you are looking for great chili, this is certainly the stop for you. The restaurant opened its doors in 1947 and is still a family-run business. Even though chili season runs from September to April, there are plenty of other fantastic items on the menu. Don't forget to try the hot pickles!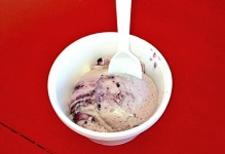 13. G's Frozen Custard: No list would be complete without dessert! G's may be one of the best kept secrets in town. We can't pick a favorite flavor, but they are well known for their homemade brown bread custard!