Annual Business Expo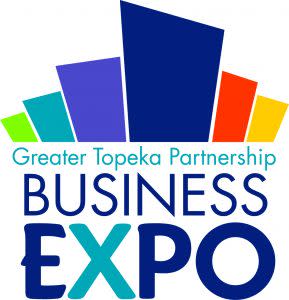 The biggest business networking event of 2019 for Topeka Partnership members was on Tuesday, October 22, 2019. 
Following lunch, attendees were encouraged to explore the Ramada's Atrium and Ballroom at their own pace. Interact face-to-face with a variety of professionals representing a variety of businesses; including banks, tech providers, restaurants and cleaning companies. Exhibitors have been known to include games, prizes and creative technology to help better individually inform the attendees on their company's specific services. 
2019 Sponsors
Platinum Sponsor

Platinum Sponsor

Networking Social Sponsor

Luncheon Sponsor

Friend of the Expo

Grand Door Prize Sponsor

VisionBank

Bag Sponsor


Exhibitor Hospitality Sponsor


Door Prize Sponsor
Umbrella

Door Prize Sponsor
Sunflower Bank

Media Sponsor

Media Sponsor

Alpha Media