CRUISIN' The Capitol
Join us for an evening of PARKING & CRUISIN' around the Statehouse of Kansas!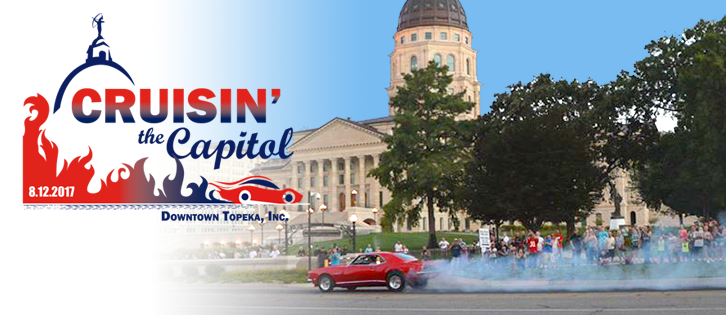 This car show is "One of A Kind" featuring a BURN OUT lane right in front of the Capitol!!!
Open to ALL makes, models, years and styles. Come show off what you've got.
EVENT DETAILS
This event is FREE for the public and all are invited to come and enjoy the festivities from 6 to 9pm. Live entertainment, food trucks and beer gardens will be located throughout the event site then stick around afterwards for our Second Saturday Concert Series featuring Nucklehead Jones located in front of the Celtic Fox at 8th & Jackson. Cruisin' the Capitol is a rain or shine event.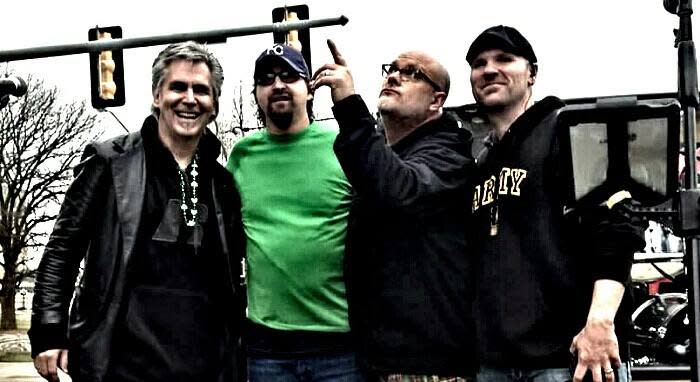 ON-LINE pre-registration is available NOW! Register online then on August 12th come to the pre-registered gate entry to pick up your hangtag. Click Here to Register.
OFF-LINE pre-registration begins June 12th Downtown Topeka, Inc., 515 S. Kansas-Ste A. Please bring your vehicle registration, proof of insurance and cash/check/card to cover the registration fee then get your hangtag.
DASH PLAQUES will be given to the first 300 participants.
REGISTRATION FEES:
$15 registration – Through August 10th
$20 Day of Event – August 12th
Registration fees will go up on the day of the event so make sure to pre-register!
A portion of the proceeds will benefit the EasterSeals Capper Foundation.
T-SHIRTS:
While pre-registering, don't forget to pre-order your signature logo t-shirts! These are available for purchase ONLY until August 3rd.
$15 – Adult Small through Extra Large
$18 –Adult 2XL, 3XL & 4XL
SAT. AUG. 12, 2017
6PM – 9PM
EVENT SPONSORS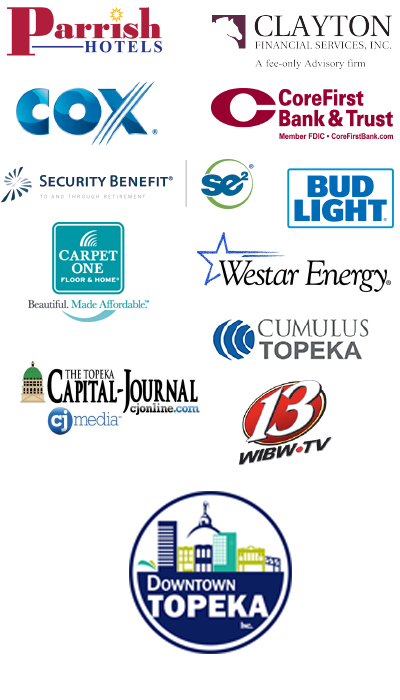 Registrant Information
Car Show Public Hours – 6pm to 9pm
Pre-Registered Entries
Staging Start Time – 4 pm
(Day of Registration – 4:30 pm )
Staging Location >>> Enter at 12th & Jackson
Early parking in car show area not allowed.
Parking not allowed in sponsor designated areas.
Violators will be required to move.
You must have your hang tag with you and car registration & proof of insurance to line up in pre-registered staging.
All handouts for the event will be distributed at entry point by staging volunteers at 10th & Jackson.
Cruise Rules
Cooler and alcohol not allowed.
Racing not allowed.
Cruising time around the Capitol – 8:00 pm using designated cruise lanes. All road rules apply outside barricaded areas.
Be courteous to others or you
will be required to leave.