2018 Economic Outlook Conference
Hear from Top Industry Professionals about how they affect the local, regional and national economic landscape. Key topics this year are financial services, healthcare and small business. 
Learn the current and projected state of the economy for Topeka & Shawnee County. Take advantage of the opportunity to ask our panelists questions and learn from a national speaker brought in by FHLBank Topeka. 

Joseph Song, vice president, senior U.S. economist at Bank of America Merrill Lynch Global Research will be the keynote speaker. He provides in-depth research and timely analysis on U.S. macroeconomic trends and monetary policy to the sales force, traders and clients. Song is responsible for assisting in the development of the U.S. economic outlook and macroeconomic models with a primary focus on the U.S. labor market. 
Prior to joining BofA Merrill Lynch Global Research, Song was a U.S. economist in the Fixed Income Research Group at Nomura Securities International. He started his career at the Federal Reserve Bank of New York as a research associate in the Research and Statistics Group. 
Song has a bachelor's degree with honors in economics and chemistry from Williams College and a master's degree in data science from New York University. He is based in New York.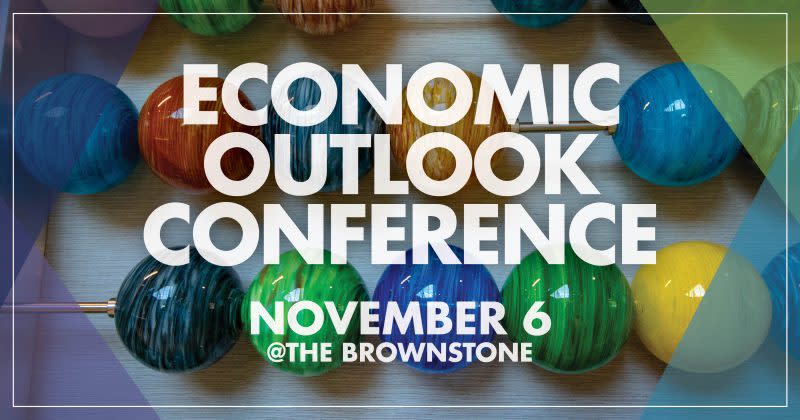 Agenda
7:30 – 8:00 a.m. – Networking Breakfast
8:00 – 8:30 a.m. – State Economic Outlook – Healthcare Industry, outlook on the healthcare industry in Kansas.
Bob Page, CEO, The University of Kansas Health System
Steve Anderson, Campus CEO, The University of Kansas Health System Saint Francis
8:30 – 9:00 a.m. – City Economic Outlook – Small Business Panel. The panel will focus on the state of small businesses on a state and local level, the importance of diversity and creating an inclusive entrepreneurship community and how we pour into the ecosystem to create a thriving small business community to meet the needs of a growing economy. 
Moderator – Eugene Williams, chair, EMBD Council
Panelist
Freddy Mawyin, research manager, Greater Topeka Partnership
Nick Xidis, chair, Small Business Council
Paul Byrne, Associate Professor of Economics, Washburn University School of Business
9:00 – 9:30 a.m. – National Economic Outlook, state of the economy and how it affects us.
Joseph Song, vice president, senior U.S. economist, Bank of America Merrill Lynch Global Research