INSPIRE COMMITTEE
The Inspire Committee is the volunteer arm of Forge. Young professionals are more than just talkers. We want to get our hands dirty with the real work of making our community a better place. The Inspire Committee works to provide monthly volunteer opportunities for Forge members, as well as connecting them with organizations and causes they care about. Through the committee's work, we hope to help Forge members find ways to give back to the community and build a culture of service among young professionals.
If you have any questions or want more information, contact one of the committee members below.
Angel Romero (Chair)- angel.romerojr@gmail.com
Kevin Burton (Co-Chair)- Kevin.burton5@gmail.com
Melissa Wellman- Melissa.Wellman@cgb.com
Carolyn Zeller- carolyn.zeller@cancer.org
Jennifer Zavadil- jzavadil@cbiz.com
Anna Bowers- abowers@mizehouser.com
Click here to sign-up to help with serving food at the Topeka Rescue Mission.
Dinner Service:
The Dinner Service is an opportunity for Forge volunteers to serve meals at the Topeka Rescue Mission. Forge has pledged to dedicate volunteers every 4th Wednesday of the month from 5pm-7pm.
Volunteers must arrive at the Rescue Mission by 5 p.m. to sign-in. Volunteers under the age of 18 are welcome but must be accompanied by an adult. An email reminder is sent to you a few days before your time to serve. If you have additional questions, please contact Angel Romero at angel.romerojr@gmail.com.
Rescue Mission – Easter Egg Hunt:
In the days leading up to Easter, Forge provides an Easter Egg Hunt for the children at the Topeka Rescue Mission. The Rescue Mission provides shelter, food, and clothing to assist struggling individuals in the community. Their services help hundreds of people each year. Forge volunteers hide eggs, run craft stations, and take pictures of the kids with the Easter Bunny.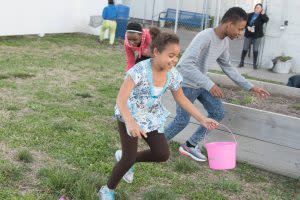 Pine Ridge – Trick-or-Treat on the Trail:
The week of Halloween, Forge puts on a trick-or-treat at the Pine Ridge Born Learning Trail. Forge volunteers hand out candy, books, and other treats along the trail. As part of Pine Ridge Prep, the Born Learning Trail is an engaging path of age-appropriate activities aimed at helping parents and caregivers create learning opportunities for young children. The trail helps develop pre-literacy skills critical to school readiness through outdoor learning games and helps parents learn to use everyday experiences as learning opportunities.

INSPIRE COMMITTEE CHAIR
Kevin Burton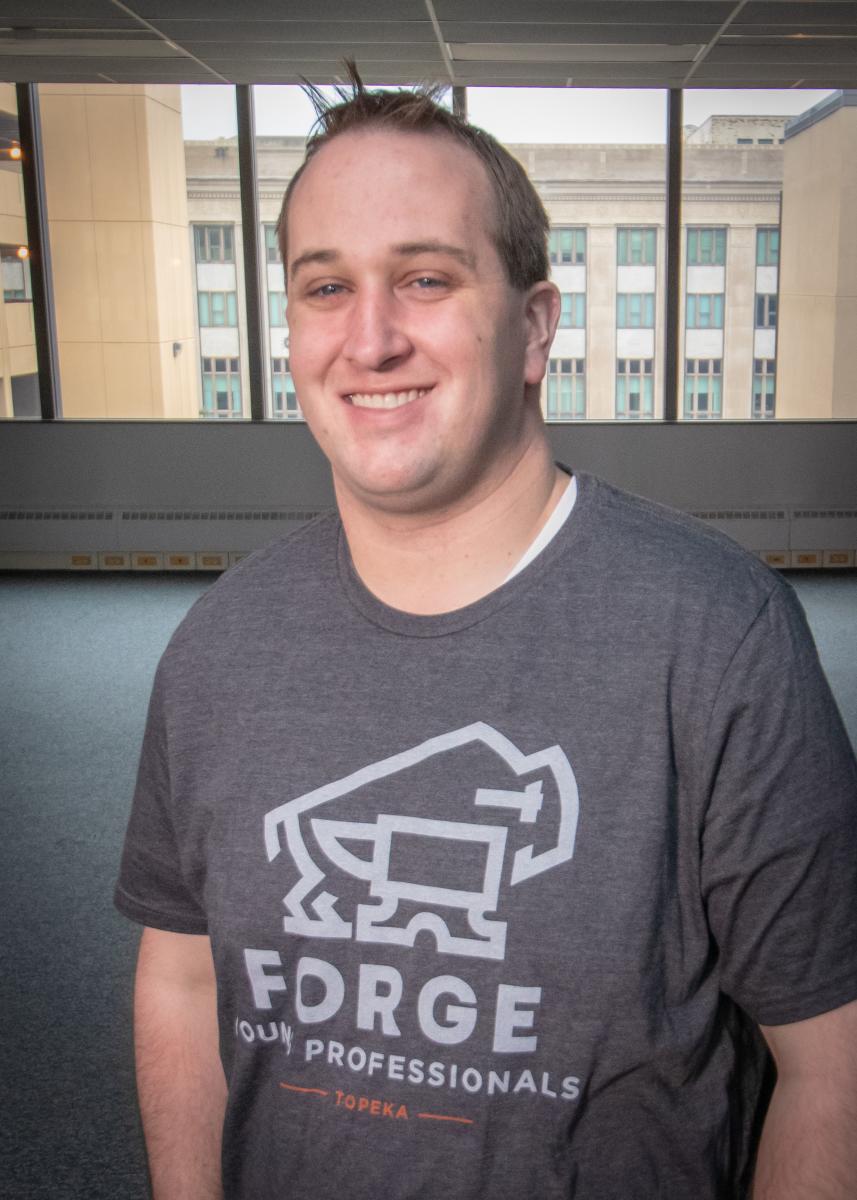 INSPIRE COMMITTEE CO-CHAIR
Carolyn Zeller