St. Patrick's Day Parade
The parade will start at noon on March 16th, 2019. The parade starts on 4th and Kansas Avenue, wraps around the 1000 block to Jackson Street, and ends at 4th and Jackson Street. For more information, please visit Topeka St. Pat's.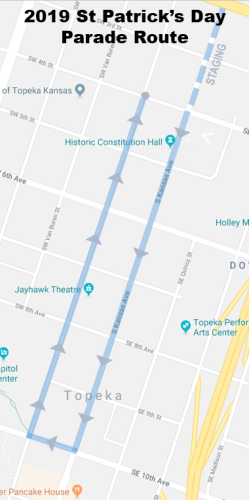 You can find the locations of the portable restrooms in the map below.