Bleeding Kansas
When the U.S. Congress passed the Kansas-Nebraska Act of 1854, the United States was in a bitter argument over the legitimacy of slavery. The new act allowed territories to decide for themselves, through popular vote, whether they would be a free state or a slave state when they entered the Union.
Pressure from both sides escalated quickly into what is known as Bleeding Kansas, a war around the Kansas and Missouri border between anti-slavery and pro-slavery forces. During this time some of Topeka's most notable history was written and some of its most notable figures came to fame.
Explore Topeka's history during Bleeding Kansas and how that turbulent time shaped our city, state and nation to what it is today.
The Historic Ritchie House
1116 S.E. Madison St.   
(785) 234-6097
Learn more online
This two-story stone house served as John and Mary Ritchie's house after they moved to Topeka in 1855 to fight against the expansion of slavery. Mr. Ritchie, who rode with a free-state militia, turned his property into a safe-haven for slaves fleeing north as part of the Underground Railroad. Following the Civil War, Ritchie allowed African Americans to settle on his land in an area of Topeka later to be known as "Ritchie's Addition" and eventually a school for the settlers was built on Ritchie land. The Ritchies also donated the land that is now the Washburn University campus. That institution was founded by staunch abolitionists.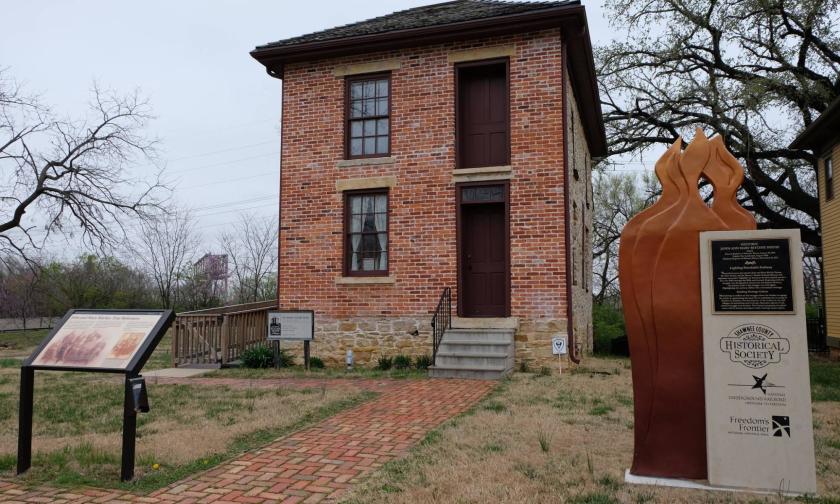 Constitution Hall and The Topeka Constitution
429 S. Kansas Ave.
www.kansasconstituionhall.org
After what is widely considered a corrupt election in March 1855, A pro-slavery government was created in Lecompton, Kansas. Fearful that the state might enter the Union as a slave state, anti-slavery supporters gathered in Topeka, in a building now known as Constitution Hall, to draft an anti-slavery constitution for the Kansas territory. For three weeks, 47 delegates from around the state gathered in Constitution Hall and wrote the first of four constitutions for the Kansas territory. Though the constitution was eventually blocked, the building continued as headquarters for the free-state movement, being used as a meeting hall, warehouse for weapons and supplies and as base for the Topeka guard, which protected free-state supporters.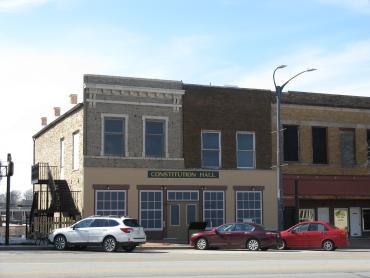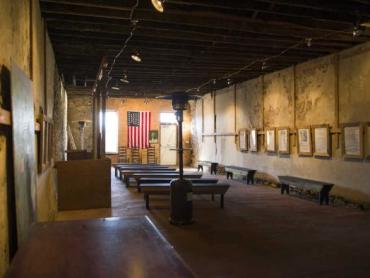 Tragic Prelude
915 S.W. Jackson St.  
(785) 296-3966
www.kshs.org/capitol
John Brown, an abolitionist from Ohio, came to the Kansas territory with five of his sons to fight against slavery. Brown believed the only way to absolve the land of the sins of slavery was to wash it away with blood. After a pro-slavery raid in Lawrence, where buildings and houses were burned and looted, Brown and a small group of men led an attack against five pro-slavery men at Pottawatomie Creek, killing them all. Brown led several more attacks against pro-slavery supporters while also helping freed slaves make it to safe territory. After leaving Kansas to try and rally African Americans to the cause, Brown attacked the U.S. arsenal at Harper's Ferry in what is now West Virginia. Brown was caught and eventually hanged. After his death, Brown inspired many more Northerners to join the cause, which eventually led to the Civil War. On the second floor in the Kansas State Capitol, you can find Brown immortalized in the mural Tragic Prelude by John Steuart Curry. Curry depicted the passionate abolitionist as larger-than-life, with a Bible in one hand and a rifle in the other, arms out wide protecting those behind him.