HISTORIC JAYHAWK THEATRE 
The Historic Jayhawk Theatre resides in Downtown Topeka, KS. This non-profit theatre is continuing to preserve history while delivering out of this world performances on stage! Still fundraising to complete its full restoration, the Jayhawk hosts main events throughout the year, including concerts, plays, interactive productions, and classes for dancing and acting. Catch an event and support the only remaining historic theatre in Topeka from 1926.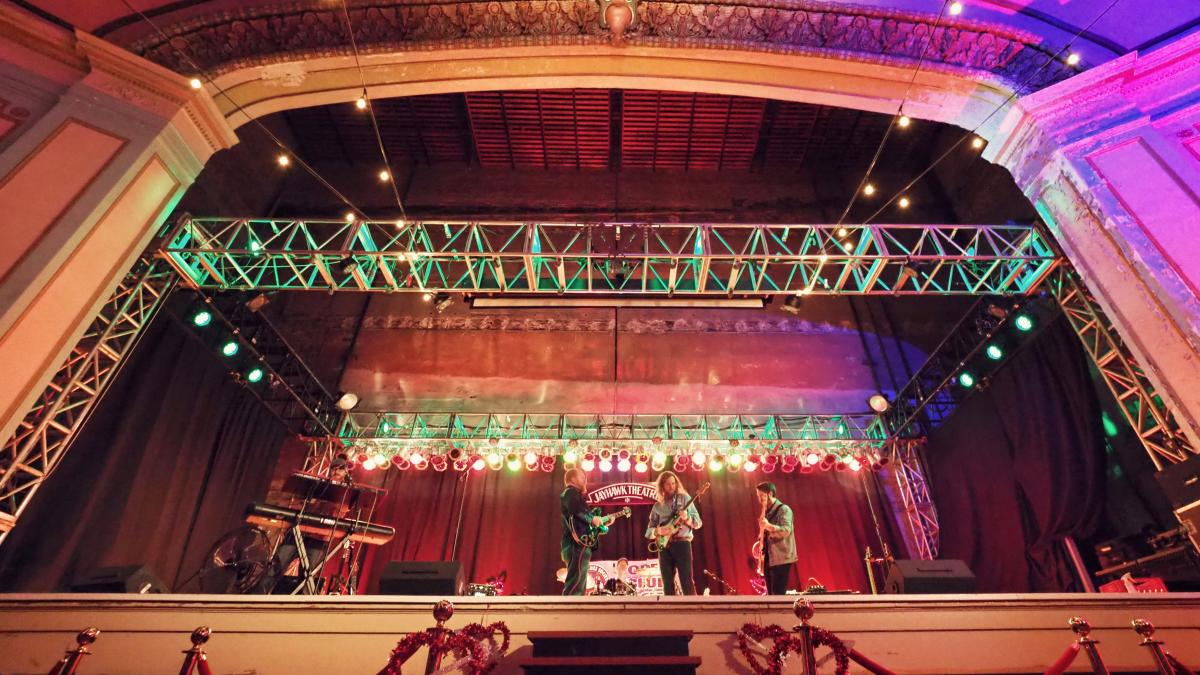 TOPEKA CIVIC THEATRE AND ACADEMY 
Topeka Civic Theatre and Academy is a unique community theatre offering both dinner and non-dinner shows and bar service with a wide selection of spirits, soft drinks and delightful desserts. 
THE STORMONT VAIL EVENTS CENTER 
From demolition derbies to Cirque Du Soleil, Stormont Vail Events Center (The Vail) offers regular large-sized events that appeal to various audiences. There are also annual exhibits and fairs held in the space throughout the year.
Catch an Event!