Cyrus K. Holliday
Cyrus K. Holliday's contributions to Topeka are many and can be seen all over the city – from the actual site selection to the planning of the streets. The AT&SF railroad was singlehandedly created by Holliday and the amount of prosperity it brought to Topeka can be directly attributed to him, even the 20-acres of land on which the Capital now sits was donated by Holliday. The history of Topeka extends through many genres and topics; it has affected people regionally, nationally and internationally and has had significant impact of our nation.
Nearly 200 years ago, On April 3, 1826, Cyrus K. Holliday was born in Pennsylvania near the town of Carlisle. Growing up, Holliday attended the public schools in Meadville, and studied law at Allegheny College, earning his law degree in 1852. Although he initially planned to practice law, an opportunity to enter into the railroad business presented itself and he seized it. Shortly after graduation, Holliday was hired to draft legal documents for a new railroad in Meadville that would connect to a larger railway system in a nearby town. Holliday saw the potential of a connecting railroad and waived his standard fee for a partnership. The deal was accepted and when the railroad was eventually sold to a larger system Holliday received $20,000 for his share.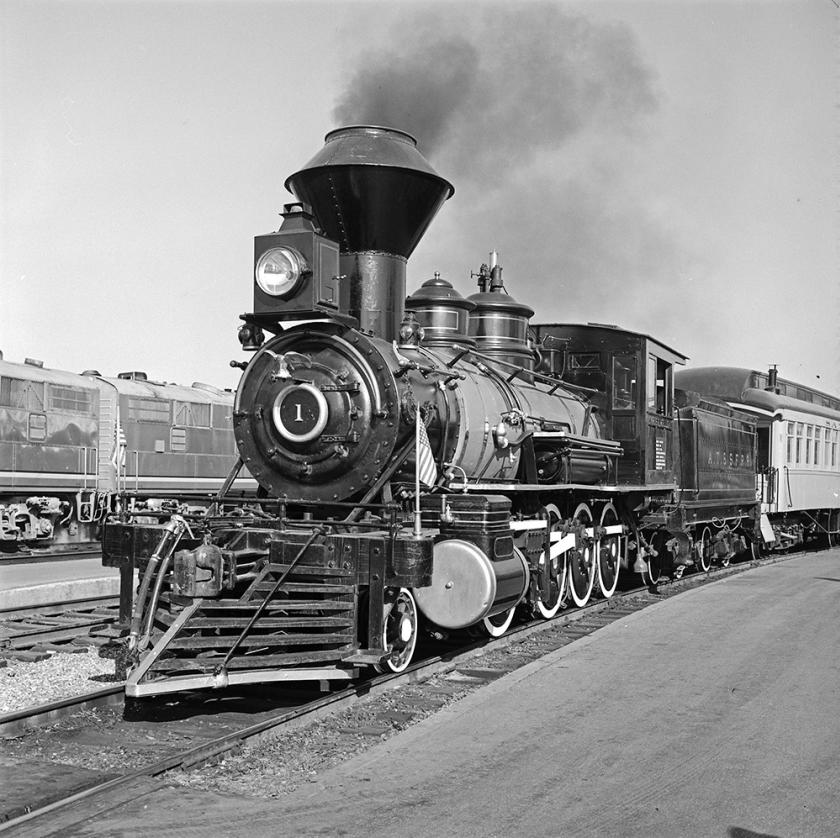 On June 11, 1854, after the sale of the railway, Holliday married Mary Dillion Jones. A few months later, Holliday would travel west to claim land, his wife Mary would move to Kansas after the birth of their children. He eventually made his way to the Kansas Territory and established himself in Lawrence in October 1854. With visions of establishing his own town he set off to find the perfect location, in December, he decided on a spot just 30 miles away from Lawrence on the Kansas River. Later that month, The Topeka Town Association was formed with Holliday being elected president.
In an excerpt from a letter to his wife Holliday wrote:
"I am now thirty miles above Lawrence on the Kansas River assisting in starting a new town. We are just about in the central portion of the "settled" Territory and with perhaps the best landing and the most eligible site for a city in the entire country. ... So I think it must be, and in a few years when civilization by its magic influence shall have transformed this glorious country from what it is now to the brilliant destiny awaiting it, the Sun in all his course will visit no land more truly lovely and desirable than this. Here, Mary, with God's kind permission, we will make our home; and I have every reason to believe a home it will truly be."

With the onset of Bleeding Kansas and the Civil War, Holliday served and received honorary title of Colonel during the Wakarusa War and later during the Civil War he was made Adjutant General of Kansas. During the war, he continued with public service and helped form the Free State Party, which was instrumental in Kansas becoming a free state. He would also represent Topeka in the Wyandotte Constitutional Convention, where he helped secure Topeka as the future Capital of Kansas. Topeka was officially incorporated on February 14, 1857, just three years after the Topeka Town Association was formed.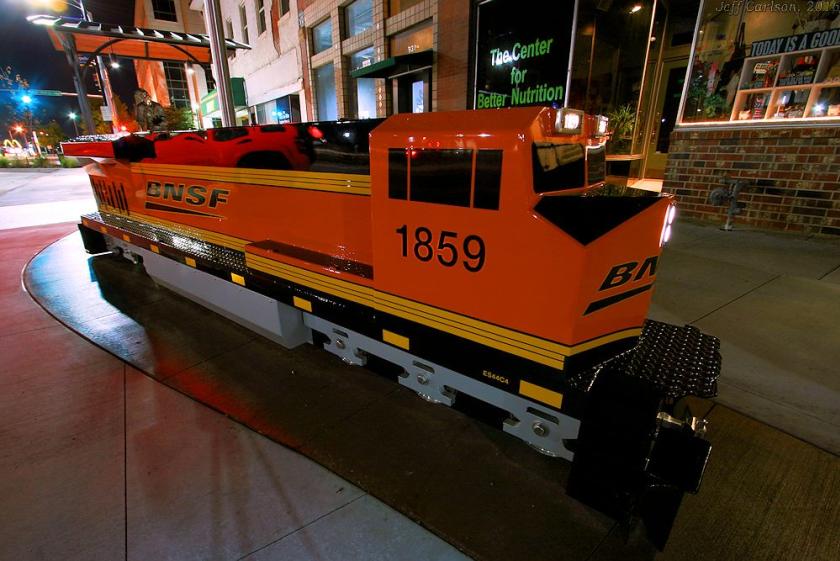 After Topeka was officially incorporated, Holliday served as mayor several terms as well as serving in the Kansas Senate before and after statehood. During this time, Topeka as a city was growing rapidly and Holliday used his previous experience in railroads to determine that Topeka would need the railroad to continue to grow and prosper. In the 1859 territorial legislature, Holliday proposed his plan for a railroad that would connect Atchison, Kansas to Topeka and from Topeka it would continue to run southwest along the Santa Fe Trail. Holliday's plan was approved and he started working with the federal government to acquire land for the railroad to be built. After several years of work, Holliday eventually acquired the land he needed and the construction of the railroad began in 1868. He served as the first president of the Atchison, Topeka and Santa Fe Railroad, which would later become BNSF railroad, but eventually stepped down. He also served on the Board of Directors of the railroad until his death on March 29, 1900.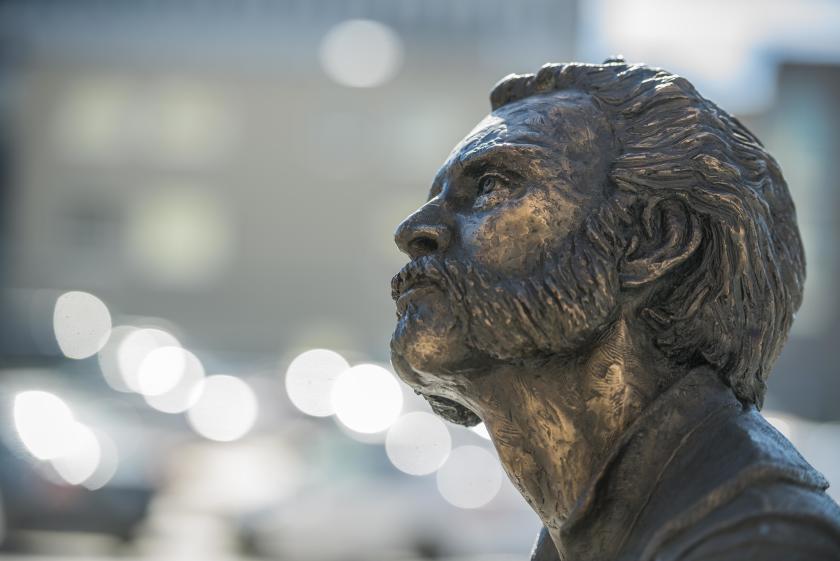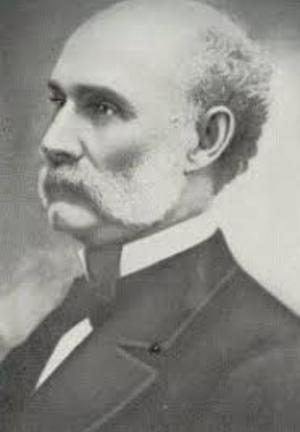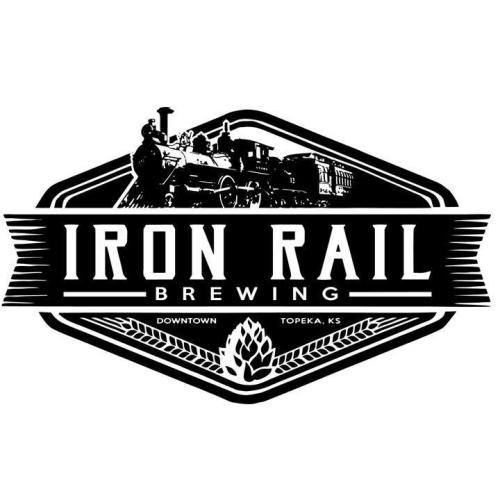 Iron Rail Brewing is a brewery honoring the rich railroad history of Topeka and the man who built it, Cyrus K. Holliday. Visit Iron Rail to get a taste of the railroad history of Topeka and some delicious craft beer.