Home to over 300 different fury, scaly and feathered friends, the Topeka Zoo and Conservation Center is a must for animal lovers of all ages. Enjoy long-time favorite attractions like the Tropical Rainforest and Black Bear Woods. Then, be sure to check out new attractions like Camp Cowabunga to visit animals native to sub-Saharan Africa, the authentic Japanese water garden: Kay's Garden or the latest to open Giraffe & Friends. Explore the zoo's newest winter exhibit, "Zoo Lights," as the attraction grounds lights up in a twinkling glow and animals come to life in the dark of night.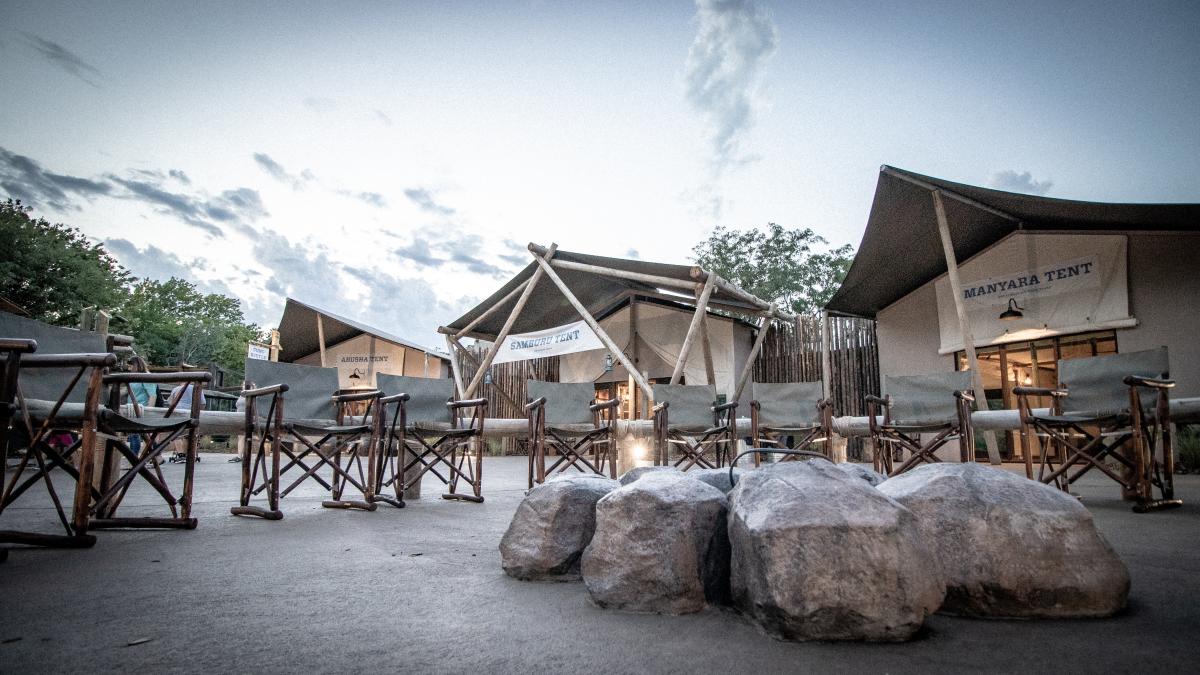 The Topeka Zoo and Conservation Center is one of the capital city's star attractions. The zoo is committed to providing expert care to its animal inhabitants. It offers visitors and Topekans alike numerous opportunities to learn about the wildlife and environmental conservation. There are numerous zoos out there, but we think once you become a little more familiar with TopCity's zoo, you'll agree that it definitely sets itself apart from the pack. Here are seven things you didn't know about the Topeka Zoo (probably).
Did you know?
1. It was the first zoo in the U.S. to utilize a glass aviary for its indoor tropical rainforest exhibit.
2. Animals are happy and healthy.
3. One of the few zoos in the U.S. that successfully breeds Trumpeter Swans.
4. Elders are well taken care of!
5. Zoo members are eligible for the AZA Reciprocity Program.
6. They provide education & youth engagement.
7. Their intern positions are highly coveted.
Read the "7 THINGS YOU DIDN'T KNOW ABOUT THE TOPEKA ZOO & CONSERVATION CENTER" blog to learn more >>

What to Expect
The Topeka Zoo, located in Gage Park, is home to nearly 400 animals from all over the world. Exhibits include the Hill's Black Bear Woods, Tropical Rain Forest, Lions Pride and the new Giraffe & Friends. Explore the facility, take special tours, book events and parties, and meet the animals. Make sure to stop by the gift store and find original art from the animals, sourced gifts from locations all around the world, and trinkets you'll want to add to your collection. You can even adopt an animal!
Tropical Rainforest 

Camp Cowabunga

Hill's Black Bear Woods

Kansas Carnivores

Animals & Man

Lianas Forest

Camp Cowabunga

Children's Petting Zoo

Lorikeet Aviary

Native Butterfly Habitat