NOTO ARTS DISTRICT
Established in 2010, the North Topeka Arts District has come into its own as a premier spot for art and antiques, unique gifts and one-of-a-kind finds. Local art galleries include NOTO ArtsPlace and Amused Gallery & Gifts. Shopping for body art? Matryoshka Tattoo services both tattoo enthusiasts and ink-to-paper art. Don't scour Topeka to find your antiques and collectibles, just visit NOTO's many unique vintage and upcycle shops, including Kaw River Rustics, Two Days Market, and Phoenix Finds. NOTO also possesses some premier clothing and gift boutiques. If you're looking for fashion-forward individuals, mix and match to find a trendy outfit that fits you from Clad Astra and Pinkadilly. These local outfitters also carry a large inventory of Topeka Pride merchandise. For your avid readers, don't forget to peruse the selection or order a must-have book from either Round Table Bookstore or Paper June. The latter specifically caters to children's books and offers fun art classes and story time sessions; while the former offers books for all ages, as well as gifts and collectibles.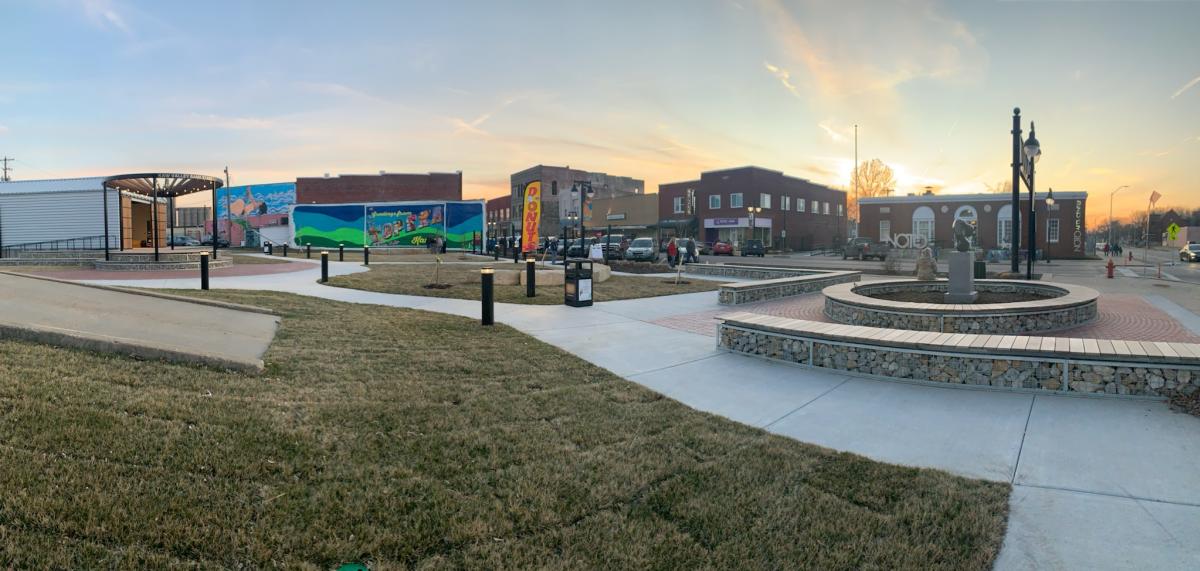 BROOKWOOD SHOPPING CENTER
Brookwood Shopping Center features over 30 businesses that will provide you with options for both your practical and fanciful needs. Backyard bird lovers will find everything they need at Wild Bird House; this includes, houses, feed, baths and books. For classic yet affordable clothing and accessories, visit Uniquely Yours, Prairie Trading Company and Linen Tree of Topeka. At any given time, Wheatland Antique Mall carries a variety of antique furniture, vintage jewelry and an array of novelty items. If you're in the market for fresh olive oils, naturally flavored balsamic vinegars and other assorted gourmet food goods, visit The Tasteful Olive.
FAIRLAWN PLAZA
With an indoor and outdoor mall, Fairlawn Plaza offers stylist home stores, hobby holes and a variety of specialty shops. For quality home furnishings, accessories and gifting options, try Red Door Home Store or Home At Last. If you're looking to spruce up your kitchen, be sure to visit KG Marketplace: a hotspot for kitchen appliances, artisan cookware, gourmet foods and all-around kitchen necessities. The avid hobbyist is sure to love Fairlawn Plaza. Consider yourself a baking aficionado? Try Sweet Baking Supply. With a rainbow of skeins and supplies to manipulate numerous natural and synthetic materials, fiber artists of all kinds will find a home away from home at the Yak N Yarn. Whether its trains, planes or automobiles, Dee & Mee Hobbies has your model building needs covered.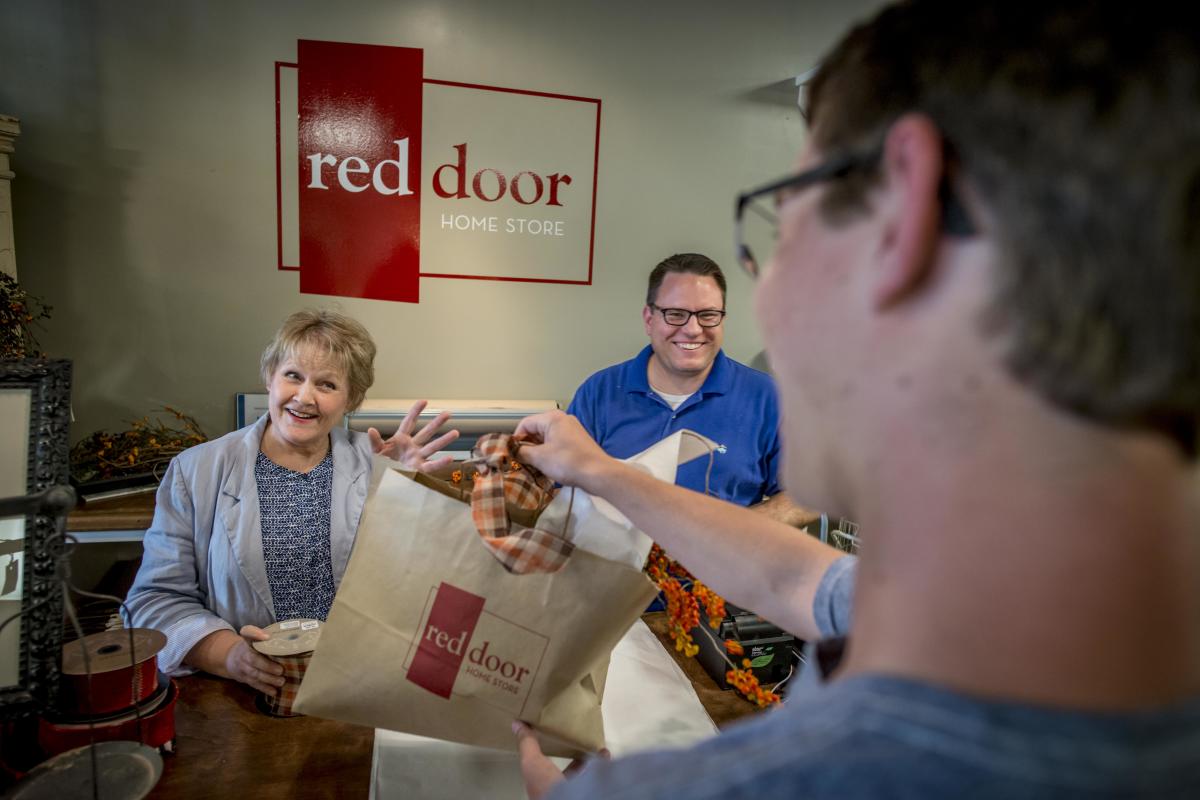 WESTBORO MART
Westboro Mart is one of the oldest neighborhood shopping marts in Topeka and is still thriving. Treat yourself or a friend to an original floral design by Porterfield's Florist, one of Topeka's premier flower and home décor boutiques. Savor a fresh kolache or a delectable sticky bun at Josey Baking Co. – be sure to check out their seasonal selection of baked goods. If you're after fine art, custom framing or art restoration, visit Beauchamp's Art Gallery. Redesigning your home's interior or just in the market for new furnishings? Soho Interiors features an eclectic array of furniture, local artwork, dinette sets and more. And if you're searching for a signature outfit for a trendy young lady in your life, look no further than Lilly Grace. This boutique specializes in clothing and accessories for girls ages 6-14.
WEST RIDGE DISTRICT
Topeka's hub for all things shopping. Department stores, malls, and centers line the west side of Topeka's city limits. Discover big names like Dillard's and Furniture Mall of Kansas at West Ridge Mall including local faves like Cookies by Gayla & Cafe Barnabas inside! You can also find local gaming locations like Huscarl and find movies/video games at Vintage Stock. Discover some great food while out on the town at locations like AJ's NY Pizzeria or visit Blue Moose just down the road. 
Discover Topeka's Hottest Shopping Locations