Evel Knievel Museum 
Named a TOP 5 U.S. museum!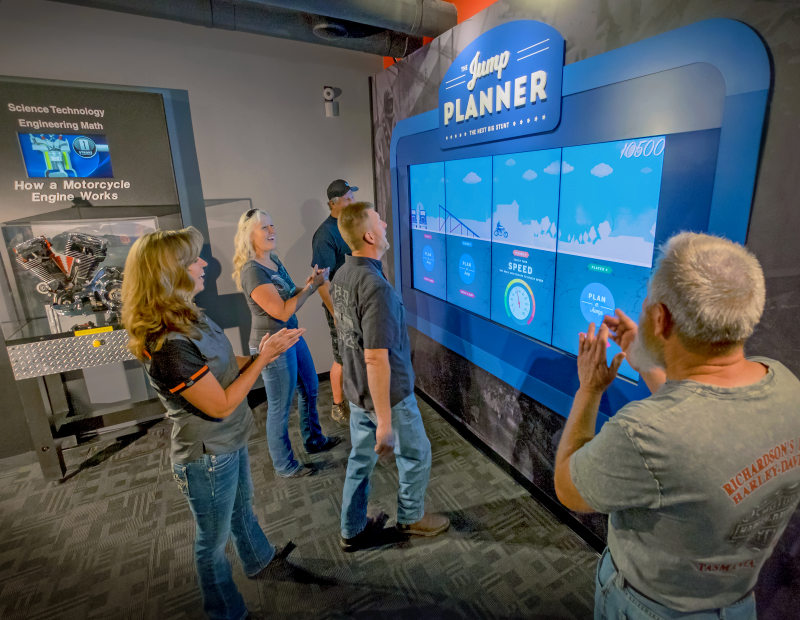 Get ready to explore the world's largest collection of Evel Knievel's authentic performance leathers, jump bikes and memorabilia at Historic Harley-Davidson of Topeka, 2047 SW Topeka Blvd.
In addition to a large number of artifacts, the Evel Knievel Thrill Show and Museum features experiential exhibits focused on the physics of jumps, the broken bones Evel sustained, how engines work -- and the favorite: a virtual reality jump.
Unlike any Evel display you've ever seen: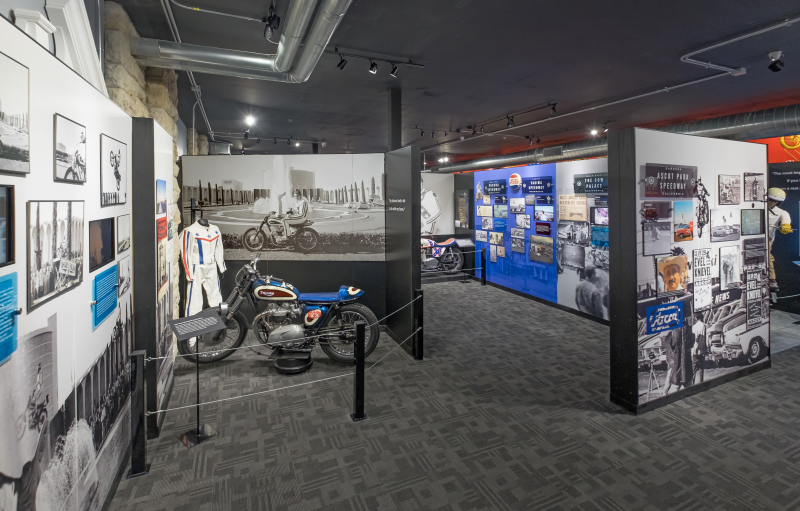 This fully-curated museum experience puts you in the moment of each of Evel Knievel's death-defying feats. Videos, interactives and informative signs get you as close to the action as possible. Get in his Mack truck; understand what bones he shattered and how his wild ride effected his life, fame and family.
Don't miss:
Several, original performance leathers and helmets - including the helmet Knievel wore on May 26, 1975, when he crashed while trying to land a jump over 13 buses at Wembley Stadium in London
Many of Knievel's jump motorcycles - including his first Harley Davidson: A 1970 XR750 Ironhead, which would become his preferred model, and the Laverda American Eagle
A larger-than-life bronze and copper statue; and
Parachutes, pinball games, fan letters, photographs, X-Rays and more never-before-seen memorabilia
What's the fuss?
In his 11-year motorcycle-jumping career in the 1960s and '70s, Knievel attempted more than 75 jumps, becoming just as famous for the stunts he landed as those he didn't. Knievel, born Robert Craig Knievel, died in 2007 at the age of 69 from pulmonary fibrosis.
Evel Knievel transformed popular culture across the world, becoming the first celebrity with action figures, he contributed to the "American swagger" image and his efforts lead to extreme sports we know and love today.
Fun Evel Knievel fact: He holds the Guinness World Record for surviving the most broken bones in a lifetime at 433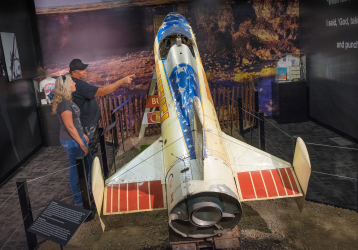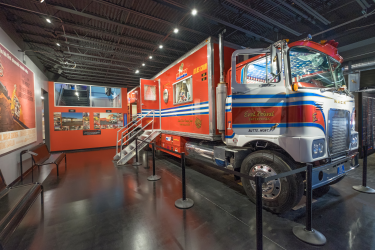 Why Topeka?
As a boy, Evel Knievel saw a Joie Chitwood trick show. Go to the Museum to find out more about The Topeka Connection.
Topeka's Historic Harley-Davidson is known for his efforts in restoration. That lead to connections and, as they say, the rest is history. The Evel Knievel Thrill Show and Museum, as well as an expanded Harley-Davidson showroom, is a 16,000 square-foot expansion at Topeka's own Historic Harley-Davidson.
Don't worry, Yesterday's Motorcycle Museum isn't going anywhere. 
DETAILS
21st and Topeka Blvd, Topeka, Kansas
785.215.6205
HOURS
Monday CLOSED
Sunday Noon to 5 p.m.
Tuesday-Friday 10 a.m. to 6 p.m.
Saturdays 9 a.m. to 5 p.m.

ADMISSION
Adults: $15
Seniors/Veterans/Active Military: $12
8-16 years: $7
7 & younger: Free with paid adult
Group discounts available.
Take the Capitol Dome Tour!
The Kansas Statehouse is the only one in the nation that allows you to climb all the way to the top -- and then go outside. The Capitol is open for tours 10 a.m. to 4 p.m. Monday through Saturday. (Enter on 8th Street.) The tours always are free.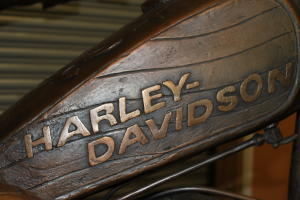 People are talking about the Evel Knievel Museum  
Why Topeka? Joie Chitwood - From the Topeka Capital-Journal
New Biker's Destination? Evel Knievel Museum with virtual reality jump - From Christian Science Monitor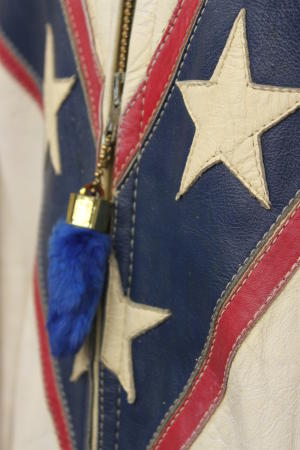 Have some fun!
Make Evel Knievel jump!