Going to a ballet performance should be on every family's bucket list, but if it's a kid's first time watching it can be a little confusing. We have 3 tips to help make the experience more enjoyable for everyone and to help you create a family tradition. Catch Kansas Ballet's performance of The Nutcracker this holiday season in Downtown Topeka, KS! The Topeka Performing Arts Center plays host to a multitude of holiday events you won't want to miss!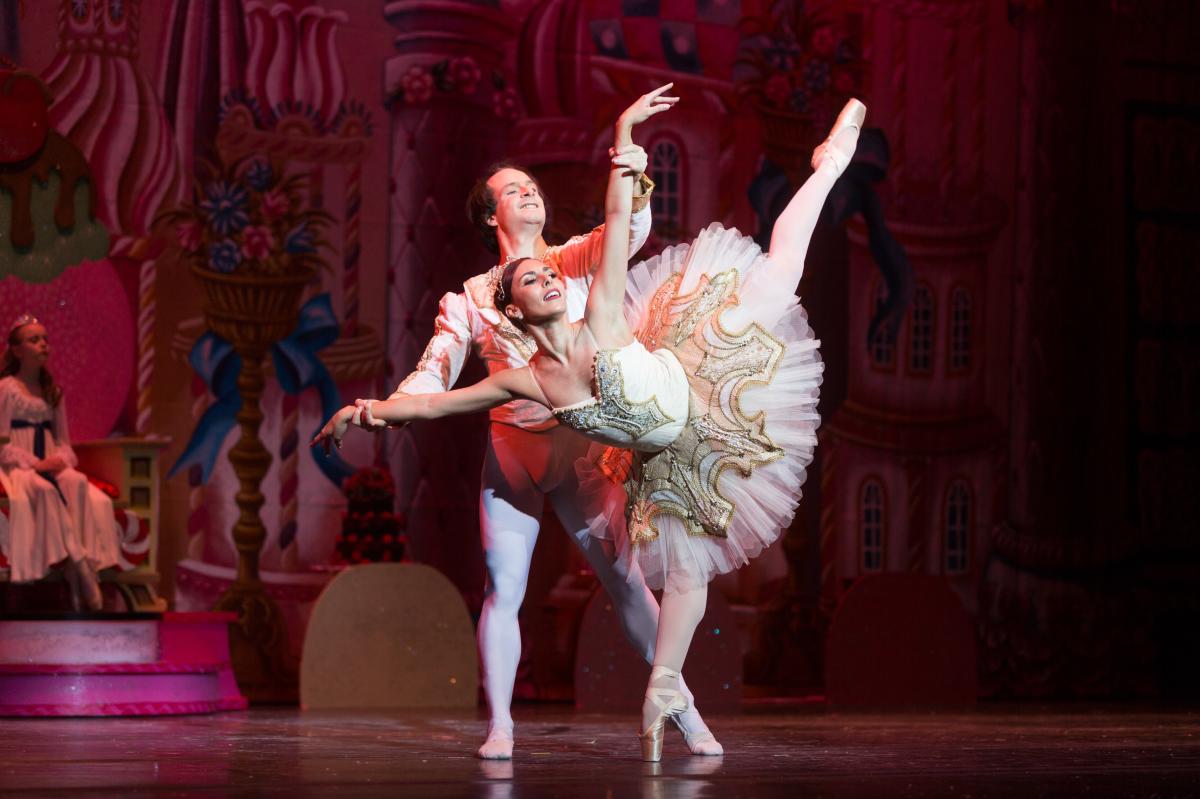 1. Familiarize Yourself with the Cast of Characters
What makes the Nutcracker a favorite of both audiences and ballet companies is that dancers of any age and skill level can dance together. There are many variations of the Nutcracker, so you may find that not every production includes all the characters listed below.
­­­­­Characters in Act I
Mr. & Mrs. Stahlbaum – the Mayor and Mayor's wife
Clara – Eldest child of Mr. & Mrs. Stahlbaum. She loves the nutcracker her Godfather gave her. She falls asleep and goes on an adventure!
Fritz – Clara's brother
Drosselmeyer – Godfather of Clara and Fritz. He presents Clara with her Nutcracker doll and is the architect of her magical adventure.
Nutcracker Prince – He accompanies Clara on her adventure.
Mouse King – He leads an army of mice who live in the Stahlbaum's house.  He declares war on the Nutcracker and his soldiers.
Supporting characters include party guests, mechanical dolls, mice, the Nutcracker Prince, soldiers of the Nutcracker, Snowflakes and the Snow Queen.
Characters in Act II
Sugar Plum Fairy – She's the ruler of the Kingdom of Sweets and welcomes Clara and Nutcracker Prince to her kingdom.
Cavalier – the handsome partner of the Sugar Plum Fairy.
Supporting characters include Mother Ginger, Dew Drop Fairy, Shepherdess, Pages, dancers, Mirliton dancers, buffoons, Rosebuds and Flowers.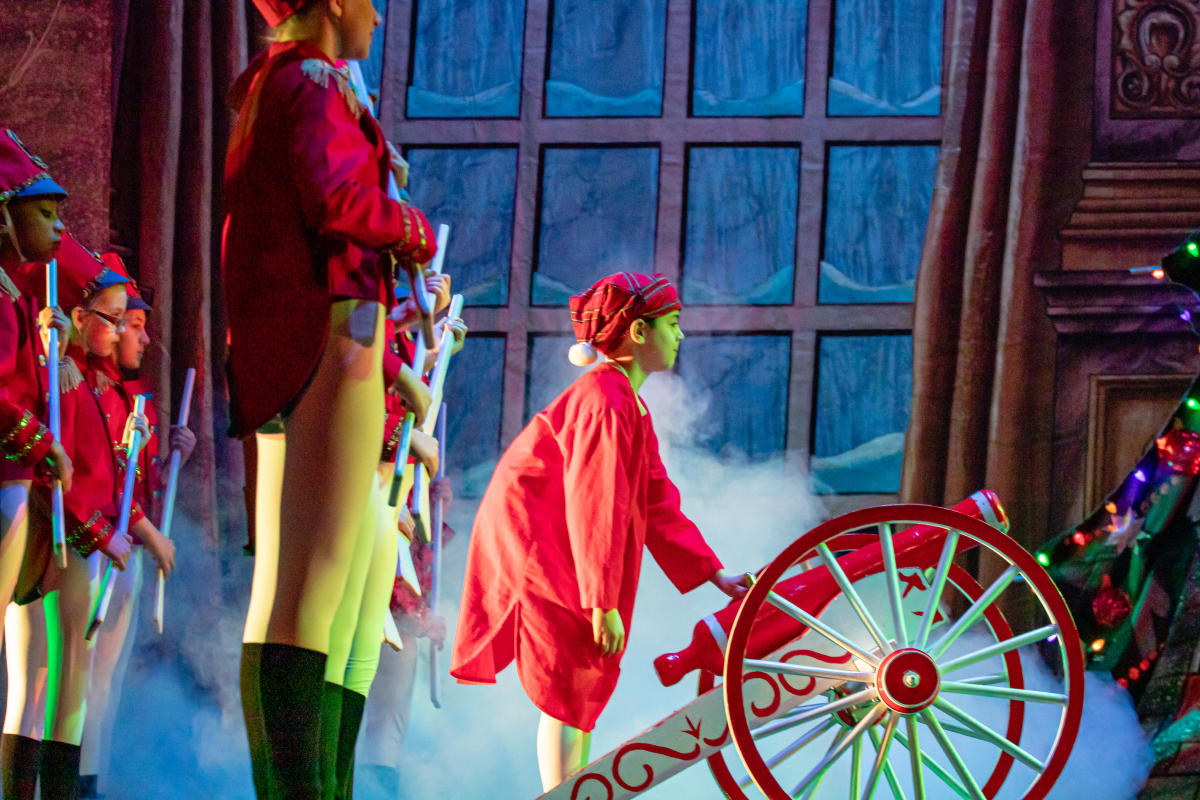 2. Know the Backstory
While you can read the synopsis in your program, reading about the ballet in more detail can help kids understand more of what's happening on stage.
On Christmas Eve Mayor Stahlbaum has invited family and friends to a party at their home. Clara and Fritz receive special gifts from their Godfather Drosselmeyer. Fritz is jealous that Clara got a nutcracker, so he takes it and eventually breaks the toy. Drosselmeyer fixes the Nutcracker for Clara, but she's still upset. Everyone eventually leaves the party, the kids go to bed, and Clara begins to dream.
When Clara "wakes up" she finds that her house has changed, and enormous mice are running around the room. The toys have also come to life and a battle breaks out between the mice and the toys. Together, Clara and the nutcracker bring down the Mouse King. The Nutcracker turns into a prince and together they travel through the Land of Snow.
Clara and the Nutcracker Prince are greeted by the Sugar Plum Fairy when they arrive in the Land of Sweets. The Sugar Plum Fairy puts on a festival for Clara and the Nutcracker Prince where they're entertained by Mother Ginger and her gingerbread children, dancers from around the world and the Waltz of the Flowers.
After the Waltz, Cavalier and the Sugar Plum Fairy perform a Pas de Deux, or dance for two, which is the most popular dance in the ballet. You'll more than likely recognize the music and dance even if you've never seen the ballet!
The festival ends, and everyone says goodbye to Clara and the Nutcracker Prince.
Clara awakens on Christmas morning and wonders if everything was just a dream.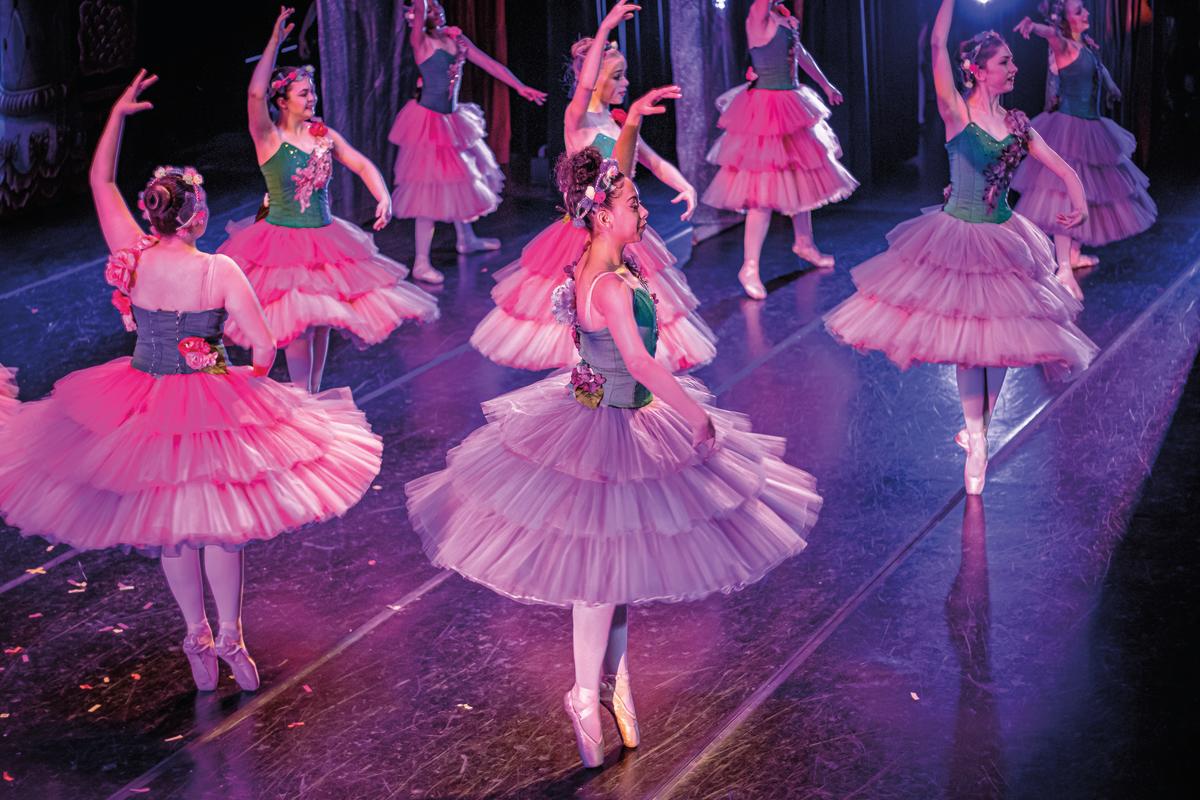 3. Review Live Performance Etiquette in Advance
This is the perfect opportunity to teach kids how to sit through live performances, knowing when to clap and when to sit still. Listen to the soundtrack with them and talk about how the music might make them feel. They're going to enjoy the performance more when they know what to expect, and you'll feel better about setting expectations ahead of time.
While watching the Nutcracker as a family just let kids be kids! They're probably going to fidget, talk and laugh. A little bit of those things isn't going to hurt anyone. Don't hesitate to whisper about what's going on if it isn't distracting to those around you.
With that said, the most important thing you can do is think like a kid too! Clara is dreaming, so don't over-analyze why mice are fighting toys or why gingerbread kids would come to life and pop out of Mother Ginger's dress. It's supposed to be weird, so just sit back and let your sense of childlike wonder take over.
Featuring Topeka Symphony Orchestra & International Guest Stars

Join in Clara's adventures with the Nutcracker Prince to defeat the wicked Mouse King! This Christmas ballet performance is steeped in other-worldly fantasy, childlike imagination, and sugarplum dreams. Kansas Ballet will present two family-friendly shows, featuring International guest Stars Kathryn Morgan and Sean Rollofson -- live musical accompaniment by Maestro Kyle Wiley Pickett & Topeka Symphony.