Capitol Neighborhood Tour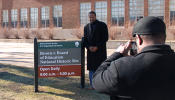 Once you've seen the Capitol's murals and learned more about our pivotal role in pre-Civil War history, head over to the Brown v. Board of Education National Historic Site to learn about our pivotal role in the Civil Rights Movement and the desegregation of public schools nationwide.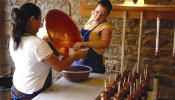 Pick up a sweet treat from Hazel Hill Chocolate Traditions or head over to North Topeka to enjoy a slice of pie from Bradley's Corner Café.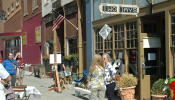 While in North Topeka, browse the eclectic shops in the North Topeka Arts District (NOTO) - most are open from 10 a.m. to 6 p.m. The first Saturday of each month is especially fun.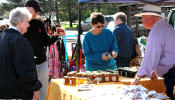 If you're touring on a Saturday morning (April to October), check out the Farmers Market, located south of the Capitol and open until noon.
And don't miss your chance to tour the Charles Curtis House - open for tours on Saturday afternoons or by appointment.